FOMC meeting tomorrow, where the market is primed for a dovish statement; US equity markets continue to drift higher, US yields are steady near recent lows, and the USD is on the soft side; NZD continues to trade a tight range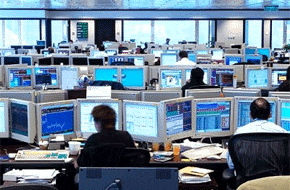 Market movements remain well contained ahead of the FOMC meeting tomorrow morning, where the market is primed for a dovish statement.  US equity markets continue to drift higher, US yields are steady near recent lows, and the USD is on the soft side.
US equity markets continue to drift higher, with the S&P500 on track to make a sixth daily gain out of the last seven sessions, and stretching further away from previous resistance of 2800. Trading conditions remain subdued as the market awaits the FOMC announcement at 7am NZ time tomorrow. We expect the Fed to note recent weakness in economic data, maintain its line about being patient about further policy adjustments, and present a downgrading of projections to the "dot plot", with one rate hike, at most, likely factored in for this year.  Current Fed Fund futures depict a growing chance of a rate cut, not hike, as the year progresses. Market reaction should be modest if the Fed sticks to this script and highlights its data dependency with regards to future policy settings.
US Treasury rates are little changed, with the 10-year rate just over the 2.60% mark and the 2-year rate at 2.46%.  The USD has a softer underbelly, down against most of the majors since this time yesterday, albeit insignificantly so in the big scheme of things.
The NZD continues to trade a tight range and is slightly higher at 0.6860. The GDT dairy price index rose by 1.9%, taking its gain since November to 26%, while whole milk powder prices rose by 4.0%, supported by a reduction in volumes owing to dry weather.  The data supports Fonterra's recent upgrade to its current season milk payout and sets the scene for an even stronger payout for the 2019/20 season. After drifting higher over the past week, the AUD struggled to push on up through 0.71 and NZD/AUD is a little higher at 0.9670.  NZ GDP and Australian employment data tomorrow will be key as to how the cross ends this week.  After the dust settles, the risk remains of resistance just under 0.98 being threatened, ahead of the Australian Federal election and amidst threatening Australian housing market data.  Yesterday we published an update on our thoughts for the cross rate.
In the last hour or so, Bloomberg reported that some US officials are concerned that China is pushing back against US demand in trade talks, slowing progress towards a deal – with Chinese negotiators shifting their stance while awaiting assurances from the US that tariffs imposed on the country's exports would be lifted. While the report is based on unnamed sources, it fits with the ongoing delay in preparations for Xi and Trump to meet to seal an agreement.  NZD and AUD slipped a touch on this headline, but not significantly so.
GBP has largely traded sideways in its usual choppy fashion as Brexit remains in focus. Bloomberg reported that EU leaders are planning to offer the UK a conditional Brexit extension at this week's summit, which would give May one last chance to try and get her deal through Parliament. Chief EU negotiator  Barnier said that any extension to Brexit day must serve a clear purpose – it needs to be linked to something new – otherwise it just prolongs the uncertainty.  The FT reports that Cabinet is split, and can't even agree whether to ask for a long or short extension to Brexit.
UK labour market data were stronger than expected, with a 222k leap in employment driving the unemployment rate down to 3.9% and wages growth remaining at a decade-high.  The Bank of England hasn't been keen to raise rates amidst the "fog of Brexit", but any clarity around Brexit is likely to prompt the bank into contemplating rate hikes.  We'll hear more from the BoE tomorrow night, but for now the uncertainty around Brexit is enough to keep market expectations of rate hikes to a minimum, with not even half a chance of a hike priced in for the next 12 months.
It should be another quiet session today.  NZ current account data are expected to show a further expansion in the deficit, while UK CPI data tonight should show underlying inflation continuing to hover close to target, but not market-relevant until the endgame for Brexit has more certainty.  From 7am onwards tomorrow the event calendar kicks up a gear, beginning with the FOMC announcement.
---
Get our daily currency email by signing up here:
---
BNZ Markets research is available here.