Commodity currencies outperform, alongside higher global equities and rates; the whole of last week was "low vol" for the NZD; AUD slightly outperformed the NZD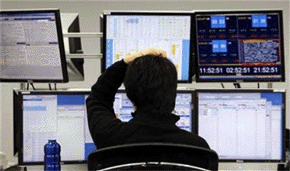 Strong China exports and credit data drove a classic "risk-on" session on Friday, seeing commodity currencies outperform, alongside higher global equities and rates. 
The whole of last week was "low vol" for the NZD, seeing it trade mainly within a 50pip range, making the job of a currency strategist as interesting and motivating as a stop/go traffic warden.  We saw the full-week high and low on Friday.  A number of soft domestic indicators – weak house sales, a softer manufacturing PMI and weaker electronic card transactions data – didn't help the NZD, seeing it trade at its nadir by lunchtime.  After the NZ close, much stronger than expected Chinese exports and loans data finally brought some life into the NZD, seeing it drive higher alongside other commodity currencies.  It met some resistance around 0.6780 before closing the week near 0.6760, about 30pips higher than it began the week.
Stronger China data follows stronger PMI data released a couple of weeks ago and adds to the case that global economic momentum might have reached a turning or inflexion point, although the fall in Chinese imports indicated that we're not out of the woods yet.  Certainly, Chinese policy makers have been active in trying to help support the economy and stronger loan data back that up. Following a plethora of doom and gloom reports on the global economy, the market took these "green shoots" and ran with them, taking global equities and rates higher.
The S&P500 rose by 0.7% to close within 1% of its September high, with a strong earnings report from JP Morgan, Walt Disney's move into a new streaming service and corporate activity in the oil sector providing supporting roles. The VIX index ended the week at 12, its lowest level this year.  Our risk appetite index closed the week at 69%, its highest level since October, indicative of a "risk-loving" environment, with low credit spreads and volatility.
The US 10-year rate closed up 7bps to 2.565%, at its high for the day and the highest level traded in over three weeks. Germany and UK 10-year rates were also up in the order of 6-7bps.  The market ignored slightly weaker than expected US consumer sentiment data and 5-10 year inflation expectations, which slipped back down to 2.3%, revisiting its record low.
The AUD slightly outperformed the NZD, seeing it end the week around 0.7175, its highest close since February, while NZD/AUD fell slightly to 0.9430.
EUR was 0.4% higher, closing around 1.13. Some EU-US trade war tensions are lurking in the background, with both countries set to impose punitive tariffs against each other, amidst the long-running disputes over subsidies to Airbus and Boeing.  However, the sums involved are modest at around $12b and allowable under WTO rules.  The WTO will ultimately determine the amounts of damages that both sides will be allowed to claim.
In the higher rates environment, JPY was the weakest of the majors, seeing USD/JPY close above 112.
The week ahead begins on a quiet note with a bare economic calendar, however there is much to look forward to later this week.  On the domestic front, Q1 CPI data will be important ahead of the "live" RBNZ rate call next month, while Australian labour market data will be important for the RBA's next move.  China releases a number of key economic activity indicators and while euro area PMI data will also be on the radar. In the US the reporting season gets into full swing.
---
Get our daily currency email by signing up here:
---
BNZ Markets research is available here.