ANZ economists say the economy is running so hot the Reserve Bank's 'path of least regret' is morphing into tightening monetary policy sooner 'to head off excesses'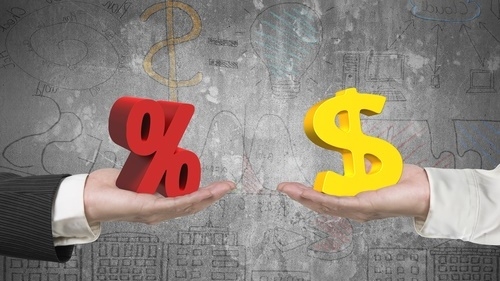 ANZ economists say with the economy running as hot as it is there's "a real possibility" now that the Reserve Bank will start lifting interest rates as soon as November this year.
In its most recent Monetary Policy Statement (MPS) in May the RBNZ surprised the marketplace by forecasting the beginning of rises in the Official Cash Rate (currently at 0.25%) in the second half of next year.
But subsequent to the release of the MPS, there's been further strong economic data released, including much stronger than expected GDP figures.
In reaction to those GDP figures a week-and-a-half ago, the ANZ economists forecast that the OCR rises would start in February next year.
Now, however, the ANZ economists are suggesting that lift off for interest rates might even be before the end of this year.
"...The fact is that GDP growth of 1.6% in Q1 was far stronger than the RBNZ expected (-0.6%)," the economists say.
"Though the RBNZ doesn't publish forecasts at Monetary Policy Reviews (with the next due on 14 July), the Q1 GDP data will inevitably lead to an upgrade to their estimate of how stretched the economy is, and an earlier lift-off in their OCR forecast.
"The balance of risks has abruptly and firmly tilted from one potential regret (hiking too soon) to the other (hiking too late).
"The simple fact is, there is now absolutely no reason to have the OCR at such extreme lows, and the sooner it rises, the better – a late scramble would imply more hikes, faster, thereby increasing the odds of a hard landing – for the housing market in particular.
"The RBNZ wanted to run the economy hot; they've achieved it, in what's a mix of strong demand and constrained supply.
"The housing market is dangerously strong, households are spending freely, businesses are employing and investing, inflation is threatening to go well outside the top of the target band, [ANZ Business Outlook] inflation expectations are above the [2%] target band midpoint and rising, costs are soaring, and the labour market is extremely tight.
"Unlike some central banks, the RBNZ isn't afraid to change its mind when the facts change, and good on them. While downside risks absolutely could still eventuate, the more pertinent risk here and now is that we'll see a higher OCR before the year is out."
The economists say New Zealand's economy "is running so hot" that the RBNZ's path of least regret "is morphing into tightening sooner to head off excesses, rather than over-stimulating to avoid slipping into the proverbial economic abyss".
A November 2021 RBNZ hike is "a real possibility now".
The economists say the "good news" is that earlier hikes would likely mean fewer hikes.