New figures show that household borrowing increased again at the end of last year following a couple of months of slower growth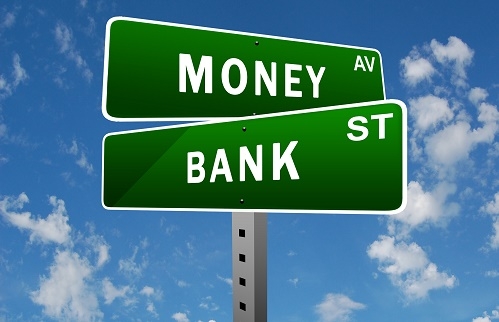 By David Hargreaves
The growth in New Zealand household borrowing surprisingly picked up pace again last month after taking a pause for a couple of months.
The RBNZ's monthly sector credit figures for December show that total household claims (mostly mortgages, but also including consumer finance) rose a seasonally-adjusted 0.7% to $246.877 billion from $245.163 billion in November.
After the monthly growth rate had hit multi-year highs of 0.8% between June and September, this growth rate moderated to 0.6% in October and November and was seen as likely to continue dropping. So, the rise to 0.7%, with the rate of annual growth blipping up to 8.7% from 8.6% will have come as a surprise to the market and the RBNZ, which looks closely at these figures.
The fast growth in borrowing levels had been causing concern, even though the low interest rates were currently making such higher levels of borrowing affordable.
Therefore, the RBNZ, which clamped new restrictions on borrowers for housing investment in October, would have welcomed the slackening in the pace of borrowing growth that followed - but will not welcome the new resurgence in borrowing demand.
Separate figures released earlier in the week by the RBNZ and highlighting mortgage lending by borrower type, showed that the new rules from the RBNZ requiring investors to come up with 40% deposits for houses is having a real impact, but that owner-occupiers and first home buyers are stepping up their activity in the market.
Deposit growth recovering
Of particular concern for the big banks has been the fact that demand for borrowing has been outstripping inbound deposits from investors, as investors have looked elsewhere for higher yields than those available in term deposits..
The consequential need therefore for banks to source additional funding from offshore has forced up their funding costs and has seen mortgage rates start to move up, while banks have been sweetening deposit rates to attract more local funding.
The trend for deposits has improved a little in recent months.
The RBNZ's household deposits figures for December showed that during the month the amounts invested with banks rose by over $2 billion to $162.638 billion. The increase in deposits was bigger than the increase in borrowing, but the rate of deposit annual growth, at 7.1% is still well down on the double digit growth that was being seen earlier in 2016.
In terms of just mortgage borrowing alone, the total rose during December by nearly $1.5 billion to $230.779 billion, making for an annual increase of 9.1% - up from 9.0% the previous month.
Separately, business credit demand was subdued in December after some recent strong gains, with the total outstanding at $94.750 billion, largely unchanged from the previous month, but up 6.0% for the year.
Agricultural lending, something that the RBNZ remains concerned about, has dropped very slightly to $61.155 billion, with the annual increase 4.2%, up a little from 4.0% the previous month, but well down on the 9% growth rates seen a year earlier.