Gareth Vaughan says the RBNZ's latest Financial Stability Report highlights for banks, insurers and non-bank deposit takers that their regulator will be sticking its nose into their business more often and in more ways than in the past.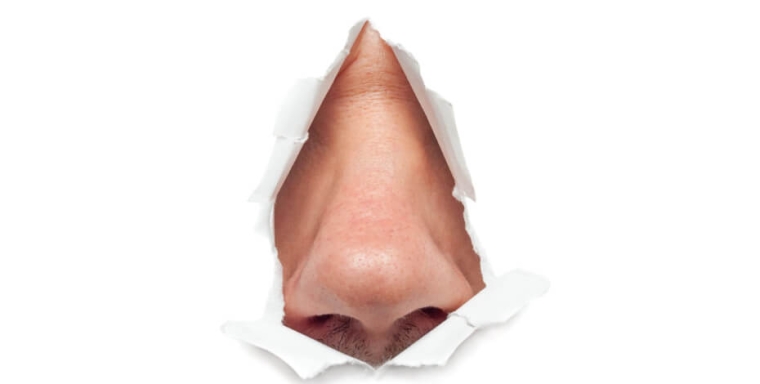 By Gareth Vaughan
There may not have been a big bang headline out of Wednesday's Reserve Bank Financial Stability Report but there's a clear theme running through it.
And that is one of an increasingly proactive regulator. Both the report itself and the media briefing fronted by Governor Adrian Orr emphasised this point.
Traditionally known for its idiosyncratic light handed regulation of New Zealand's banks, the Reserve Bank has taken a hands-off approach, including not directly accessing bank records or files. This approach was put under a bright spotlight by the International Monetary Fund's 2017 Financial Sector Assessment Program report on New Zealand, with the IMF judging the Reserve Bank to be "materially non-compliant" in 13 of 29 international bank regulatory and supervision framework standards. This left me questioning whether the Reserve Bank was little more than an ambulance at the bottom of the prudential regulatory cliff.
Things have started changing since then.
The Financial Stability Report highlights the work undertaken with the Financial Markets Authority reviewing the conduct and culture of both banks and life insurers over the past year. This has led to the Government moving to introduce a conduct licensing regime for banks, insurers and non-bank deposit takers which will be overseen by the FMA.
The report also highlights a number of banks disclosing breaches of their conditions of banking registration over the last year, relating to errors in the calculation of capital adequacy and liquidity ratios that have gone undetected for years. On this the Reserve Bank reiterated the point emphasised by Deputy Governor Geoff Bascand in a June speech. That is; "The Reserve Bank will be adopting a more intensive supervisory approach." This will involve "greater verification of banks' compliance with their conditions of registration."
The switch in emphasis to a positive assurance framework from negative assurance for the bank director attestation regime is also highlighted. This comes out of a review of the Reserve Bank's director attestation process which was criticised by the IMF.
The bank disclosure regime the Reserve Bank oversees is supported by a requirement for bank directors to attest to, i.e. sign-off on, the accuracy of information contained in bank general disclosure statements. The Reserve Bank approach to supervision relies on three pillars being self, market, and regulatory discipline. The IMF pointed out the self-discipline pillar relies on directors' attestations to the fact that banks have adequate risk management systems in place.
Previously I had questioned whether the attestation process outsourced regulation to the regulated. As the Reserve Bank notes, many banks were attesting to compliance on the basis of negative assurance, i.e. they didn't have evidence to suggest that they were not in compliance. The Reserve Bank has "prompted" banks to review their assurance processes, and move to a positive assurance framework. 
This shift is a factor in ANZ, BNZ, Kiwibank and Heartland Bank all featuring in the dog-box at the back of the Financial Stability Report over compliance and other supervisory actions taken by their prudential regulator this year.
A U-turn on cyber-security
Elsewhere the Financial Stability Report reveals the Reserve Bank has done a U-turn and decided it will consult on the development of risk management guidance for cyber-risk next year having said two years ago it was taking a hands-off approach to cyber-security.
Then there's a reminder of the upcoming review of the 2010 Insurance (Prudential Supervision) Act, with the Reserve Bank to also "consider the case for a requirement for insurers to maintain additional solvency buffers in New Zealand." There's no specific mention in the report of now defunct insurer CBL. The Reserve Bank's nose was left bloodied when its cautious approach to the oversight of CBL was criticised in a report commissioned by the Reserve Bank itself and released in July. In the press conference CBL was merely mentioned - by Bascand - in passing.
There's also the "anticipated enactment" of the Financial Market Infrastructures Bill. This, in combination with a review of supervision resources, will see a new approach to the supervision of financial market infrastructures such as payment and settlement systems by the Reserve Bank and FMA.
We're also due to get a round of decisions in the Government's ongoing Reserve Bank of New Zealand Act review before Christmas with a range of issues on the agenda including; the introduction of deposit insurance, the Reserve Bank's regulatory tools and powers, how the Reserve Bank should supervise and enforce regulations including whether it has appropriate enforcement tools, the role of the Reserve Bank in macro-prudential policy including the potential addition to its toolkit of a debt-to-income restriction tool, the features that NZ's bank crisis management regime should have, plus a range of operational matters including how the Reserve Bank should be funded and resourced.
The resourcing issue got some airtime in Orr's media conference with the reiteration that the Reserve Bank wants to bolster its 38-strong supervision team. This has been a theme for a while now and will be a key feature of the Reserve Bank's new five-year funding agreement to be put in place with Finance Minister Grant Robertson. The current five-year funding agreement runs until June 30, 2020.
Don't forget the bank capital review...
Then there's the generous sprinkling of comments throughout the Financial Stability Report on the Reserve Bank's biggest ever review of bank regulatory capital requirements. Started in 2017, the final decisions are due out on December 5. Anyone hoping for or expecting major changes to the regulator's proposed increases to bank capital requirements won't get their hopes up if they read the Financial Stability Report.
Here's a flavour of what's said about the capital review. Under the headline "higher bank capital will improve long-term resilience."
"Capital is the equity funding that is provided by bank shareholders. Strong capital positions are important, as it provides a buffer for banks to absorb unexpected losses without threatening their ongoing viability. Currently banks hold sufficient capital to withstand a range of economic risks. However, their viability may be threatened if very severe events were to occur. Bank failures can cause very large economic and social costs, and to improve resilience we have proposed increasing capital requirements for banks. Under the proposed changes, we believe banks would be able to withstand the kind of event that occurs about once every 200 years."
On top of all this the Reserve Bank notes it has been conducting a thematic review of its liquidity policy since July, which includes the core funding ratio, with a report due out by June 2020 and findings to feed into a policy review to follow. The regulator is also working to implement its climate change strategy, and Orr says in light of the Westpac anti-money laundering revelations in Australia, the Reserve Bank has asked NZ banks to provide additional assurance that they're above board.
Combined, all of this paints a picture of a central bank and prudential regulator evolving in a changing world following an unfavourable international review. What this appears to mean for the regulated is that their regulator will be sticking its nose into their business more often and in more ways than in the past.
*This article was first published in our email for paying subscribers early on Thursday morning. See here for more details and how to subscribe.