David Hargreaves tries to overcome his astonishment at the speed with which 2019 has disappeared and outlines some of the key economic developments as he has seen it over the past 12 months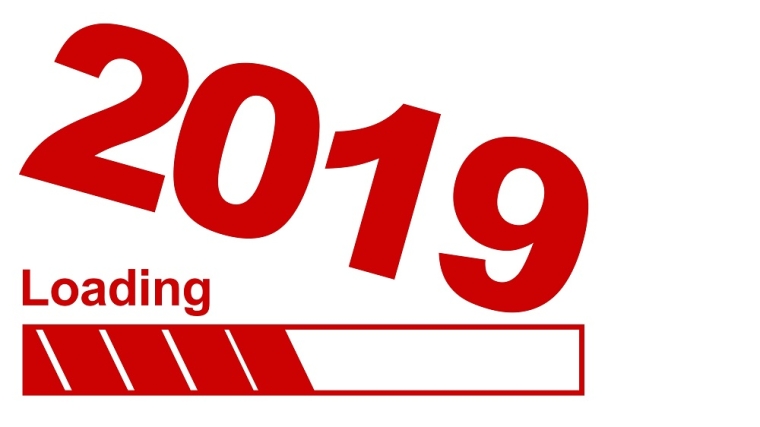 It's always, er, really annoying when you get halfway through downloading something on your computer, only to find the thing gets stuck and doesn't load up properly.
In many respects this year has felt like one of those programs that doesn't download properly. It's the year that got stuck and didn't quite happen. But boy it sure disappeared fast anyway.
That was 2019. The year that didn't load properly. Blink and you might have missed it.
Maybe the Government is to blame for that feeling pervading. After all, it was the Coalition that styled this as the 'year of delivery'. But the international scene was no help. The ongoing twin sagas of the US-China trade war and Britain's Brexit Beat-up and general self-flagellation encouraged the sense that this was an 'on hold' year.
Domestically, in terms of things political-economic we now know this year will in future be more known for the things that weren't delivered. There was no Capital Gains Tax, no KiwiBuild and no special fiscal stimulus - well, not till the Finance Minister's late promise of a future infrastructure spend-up given only last week. 
And regrettably, as we move into an election year next year it is with the realisation that with the main political parties now heading into 'promise' mode the holding pattern for politics-economy will probably continue.
That's a shame. I think we'll look back at this three-year term of Government as a lost opportunity. It's been a time of a reasonably stable economy and very low interest rates. It's a time when as a country we could have been getting things done. Like building some much-needed infrastructure and the Government helping out in meaningful way with reducing our housing shortage.
For me, the over-riding impression coming out of 2019 is that the current Government is big on the symbolic gestures but very lousy at implementation. We'll only know in future years how much this poor implementation has held the country back. But any time lost when a country is facing crucial issues such as housing and infrastructure deficits is time you probably won't be able to make up.
KiwiBust
Such talk takes me straight into what was for me the outstanding - and in a bad way - feature of this year on the economic front.
Yes, I'm talking about the collapse of KiwiBuild. 
Amazingly it does seem like the Government, from a public perspective, is going to 'get away with it'. At least for now. 
I find it remarkable that any political party can make something like a KiwiBuild policy such a central part of its election policy, walk away from it once in Government, and seemingly not get caned.
I think Labour is lucky that the house market has to date been so subdued (although in fairness some of the things its done such as the foreign buyer ban will have helped to subdue the market).
As the year ends though the market is showing some signs of awakening. And if we do see investors clambering back into the market. And if we do see prices moving up meaningfully, then the first home buyers who have been able to get into the market recently might find their way-in squeezed again.
And that links into another issue of the year for me - migration. This is a Government that was going to take a breather on migration and has done nothing of the sort.
As a country we still have a dangerous lack of clarity on what we want from migration. This stems from the fact that we don't have a clear idea of what size of population we actually want. A coherent population strategy is something that is long, long overdue.
As long as we continue the kind of 'accidental' mass migration policy that we have currently then so we are going to continue putting pressure on our housing market and infrastructure. 
Which, to come back to KiwiBuild, is why the abandonment of that policy without it even getting under way will be seen as a huge lost opportunity in future, I think. 
In hindsight, and I've said this before, the Coalition was never fully committed to the policy as evidenced by the allocation of only $2 billion towards it and with the fanciful notion that this rubber $2 billion could be constantly recycled with the developing and selling of houses. It never looked realistic.
Aiming for the moon and landing in Wanaka
As to how and why the whole thing failed so abysmally, well, I for one would really like to know. The question is not rhetoric. 
It's not like this policy narrowly missed its targets. No. This was like a 200 metre race starting, being run, finishing, the warm-downs and victory lap being completed and one person (possibly answering to the name Twyford) still standing in the blocks. With KiwiBuild the Government aimed for the moon and landed in Wanaka.
With the abysmal failure of KiwiBuild, then so the Government's decision to ditch any suggestion of Capital Gains Tax becomes more significant - and again possibly something that will cost us in the long run.
I've long argued that in this country we need to level the investment playing field more. We need to try to as much as possible ensure that the public is encouraged to invest across a variety of asset classes. Diversifying. Not putting all your eggs in one basket. 
It's possible that halfway measures such as the bright-line test, the CGT that dare not speak its name, will do some of the levelling out job. But we did miss another opportunity to at least have a decent conversation about a well-applied, sensible, CGT and to be honest its difficult to see the subject ever being raised again. Clearly it's just too much of a political football. The Coalition was 'right' in one sense to torpedo the CGT because the National Party would have just gone on and on and on about it till they beat the electorate senseless. Now the election won't be all about tax. But it is another lost opportunity in a more forward-looking perspective.
Private sector-led housing construction is still bubbling away nicely. And I think as a nation we have to hope that continues. Because without meaningful supportive Government measures to both increase supply and tailor demand we remain vulnerable to the kind off red-hot housing market of a few years back.
Well, that's the Government bashing done.
Just a few words then on the Reserve Bank, which has had a very busy year. I hope it's fair comment to say that Governor Adrian Orr has polarised opinion at times with his tendency to call a spade a shovel. And certainly I've not always agreed with the way he has conducted himself publicly.
A busy year for the RBNZ
But he and the RBNZ should ultimately be judged on the job they have done. Certainly there's an argument to say that the blockbuster double-cut to the Official Cash Rate in August was overdone and maybe not necessary. On the other hand though, you have to say that once everybody got over the shock there's been a pretty decent bounce back in sentiment. We end the year with businesses if not necessarily whistling while they work, at least being a little more upbeat than they were.
The lower mortgage rates promoted by the OCR cut have stimulated the housing market. That could be a mixed blessing, but some activity and house prices rises will obviously help the mood of the country and stimulate the economy. Time will tell whether it leads to overheating.
Anyway, we end the year with it right now looking like the RBNZ might not have to lower the OCR again. Watch this space closely though because it wasn't many weeks ago I was convinced we were heading for unconventional monetary policy solutions and an OCR close to or below zero! The fact that sentiment has changed so quickly would suggest that the RBNZ was right to go for the big OCR hit in August and at the moment the move seems to have done good things.
Likewise on the proposals for banks to hold more capital. For a time this looked an issue capable of creating a world war three between the banks and the RBNZ. In the end though I think the RBNZ has played that one pretty well too. The banks have not officially declared the end of the world (or that they'll now be charging you 20% for your mortgage), so, I think we can take it that in the end the move has been well implemented by the RBNZ.
So, it may be a year that felt like somehow it never got under way. But it's never been dull.
I think we will look back with regret that necessary things for the country in future such as tackling infrastructure problems have not been advanced, but I guess we  have to look forward and hope that even with the distraction of an election year coming up some more solid strategies for improving this country's lot can be formulated and, more to the point, implemented.
In the meantime I would just like to wish everybody a very Happy Christmas. Stay safe.