David Hargreaves sifts through some of the building and infrastructure changes planned by the Government for this year and concludes they could have very significant impact, if the election doesn't get in the way - and that's a big if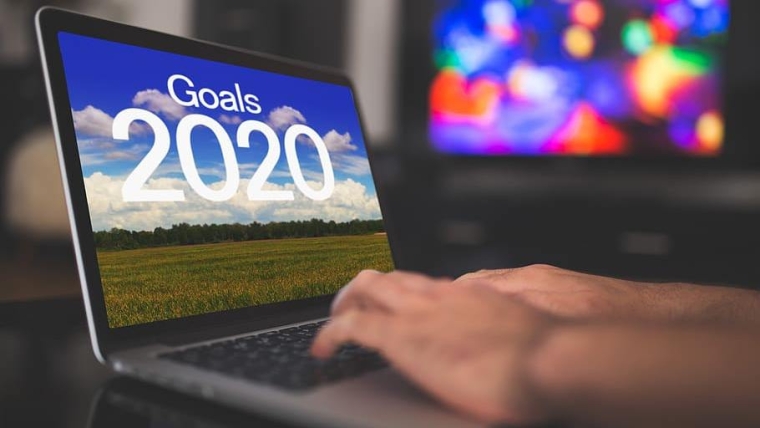 As we know the Government (foolishly in hindsight) styled 2019 as the Year of Delivery.
As we also know it proved to be nothing of the sort.
But what we did get is a whole heap of promises, particularly in the areas of building and infrastructure in the second half of last year.
As I said I would in my earlier 2020 scene-setting column, I've had a bit of a wade through some of these things picking out the items of interest.
I said in that earlier column I was genuinely taken aback in glancing at some of the things the Government announced in the back half of last year at how much there really was.
If the Government's to live up to its promises then this year will definitely be The Year of Heavy Lifting.
But having said that, I immediately doubt it.
Symbolic gestures, yes. Execution, no
This is a Government that I would categorise as having been big on symbolic gestures but very poor on execution.
So, with it having achieved relatively little in terms of big-impact measures in the past two years, why would we necessarily believe that this year - an election year - is going to be the one when it all gets done?
And you have to say that it would be fairly back-to-front in terms of recent NZ Governments if this one does achieve a huge amount in its last year.
In general terms Governments huff and puff and get the stuff they really want to do out of the way in the first year or two and then in the third year they concentrate on getting re-elected.
Upfront therefore, I would have to say the risk is that this Government will indeed succumb to the desire to get re-elected as its priority and therefore there will be massive slippage in terms of getting the 'promised' things done this year.
This is all significant to bear in mind because if the Government does get at least some of the measures its put in motion up and running this year then some of these have far-reaching economic impacts. Likewise delays and slippage will not be so good in a country that needs to be making progress on backlogs in housing development and infrastructure.
What happens if it's all on hold?
If some proposed changes and legislation are therefore put on hold till after the election then the public face potentially the question of whether they vote for the current Government simply in order to get these measures through.
And that's if you believe that another term will see this Government any better at implementation of a plan than it has been this time around.
Hmm. All interesting.
In looking through the various measures that are on the table and that are of interest to me I'll go quickly over some and more slowly on other things that are of particular interest to me.
I still can't get enthusiastic about the talk of moving the Port of Auckland and would be surprised if anything happens at all in the near term.
The proposed light rail from central Auckland to the Auckland Airport is arguably a bigger problem for the Government, since Labour made the incredible promise before the last election that it would have a light rail going to Mount Roskill in four years and the airport in a decade.
Well, as we know, this is one light rail that's currently heading to nowhere quite quickly. As flops go the light rail idea is challenging, but could never beat, the twitching corpse that is the KiwiBuild as an outright failure of policy.
The train's off the rails
If the Government did make some decisions and progress on a light rail that would clearly have significant economic impact but, really, do we think there is a dog's show of anything happening on this before the election?
Likewise, in terms of things happening before the election, how much will we likely see of the proposed infrastructure spend-up announced by Finance Minister Grant Robertson in December?
Again, anything that does materialise will likely have a significant economic impact. But will anything materialise this year?
As we know, talk of building and roads and infrastructure invariably leads to that most vexed of vexed subjects - the Resource Management Act.
This is the Act that everybody agrees needs changing but can never agree how to do it. This Government is of course on the the case, but again, don't expect to see anything other than proposals (at best) before the election.
The current plan is for the expert panel that's advising the Government to get back with proposals by the "middle of the year". 
Trouble with timeframes
Disconcertingly, the timeframe for a number of issues the Government's looking at includes either "early this year" of the "middle of the year". It doesn't take a genius to work out that when we are talking about mere months, "middle of the year" can very soon become "after the election".
If anybody is able to change the RMA in a coherent way that gives us non-constipated planning processes in this country then they would have done a fine thing. But we are a long way away from seeing that yet.
In the midst of all this tangle is the Government's plans for a big urban development revamp. The big urban development/housing agency Kāinga Ora—Homes and Communities was officially established last year. However, the hammer that knocks the nail in for this new agency is the Urban Development Bill, which was introduced into Parliament towards the end of last year.
This bill would give the new agency the ability to fast-track urban developments, so, again a very far-reaching piece of legislation, which is now before Parliamentary Select Committee with a report back due by mid-2020.
In a similar vein is the Infrastructure Funding and Finance Bill, introduced into the House late last year, now at Select Committee and with a report due back in mid-2020. This is the press release issued last year.
I'm real interested in this one, because, to be honest I have a bad feeling about it. The issue of who pays and how for new infrastructure to support new housing developments has been pretty divisive. Anything that fixes that problem would be a huge boon for the country. My problem with this particular 'solution' is that its devilishly complicated and to me at this stage its not clear who will necessarily end up controlling the special purpose vehicles at the centre of the scheme and whether they will charge fairly.
Contentious issues
Potentially it's very contentious. I still want to get my head around what's proposed a little better because, as I say, it is devilishly complicated. I may come back with much more to say on it later. 
Another one that's contentious as far as I'm concerned is the proposed change to the tenancy laws. The major change is the ending of 'no cause terminations' of periodic tenancies. Potentially I think that's a very big game changer for the rental industry - if it goes ahead. 
This change, announced, late last year, hasn't made it into Parliament yet. It will involve changes to the Residential Tenancies Act. These changes will be set out in legislation, due to be introduced to Parliament in "early 2020".
So, there we go. And there are a few other things not mentioned here too, including building law reforms with legislation to be introduced in the "first half" of the year.
There's some far reaching things here. Even a few of these things coming to fruition will likely have a big impact.
But look how many there are.
A long hard look is needed
Realistically I would have thought the Government needs to take a long hard look in "early 2020" and prioritise a few things. 
If it doesn't do that I see two potential scenarios: Firstly, that the election gets in the way and virtually nothing gets passed and secondly that somehow the Government does move heaven and earth, brings a bunch of these measures in and maybe they turn out to be poorly designed - because of the rush.
If I was guessing, I would suspect that the election will come up too fast and most of the stuff described here will still be sitting on the table. Then it becomes a question of "vote for us if you want this". But then again, anybody who voted a certain way last time expecting to be now living in a KiwiBuild house and watching the light rail project approaching Mount Roskill may wonder about that...