David Hargreaves cunningly avoids making any predictions as he outlines some of the economic-related issues he's looking out for in the year ahead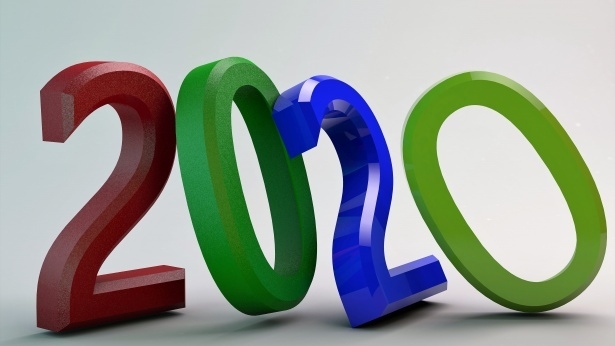 I much liked the description this week by BNZ head of research Stephen Toplis of the New Zealand economy for now looking "uncannily stable and boring". 
Hey, you know, I would settle for that this year. An 'uncannily stable and boring' New Zealand economy would mean we would still be doing a heck of a lot better than many of our global counterparts.
Past experience tells us though that stable and boring can in a heartbeat turn to unstable and hair-raising.
And the trouble with these sudden upsets is that they tend to come from causes that the vast majority of people didn't see coming. 
As ever, you have to feel that if our economy is to be seriously blown off course this year then the causes will likely be from outside of New Zealand.
Sad to say of course the chances of some major global event or events that upset applecarts all over the place are high - higher than they've been for many years I would say.
So, if we've got something to cross our fingers over this year it will be that we don't get knocked by external events. Because things are still looking pretty steady here.
That's not to say that we aren't capable of causing a little mischief for ourselves though.
After all, this is an election year. If the results on election night 2017 were fairly predictable then certainly the final outcome, with a a negotiated change of Government to the uneasy coalition we have, was not.
So, who knows what this election might bring. The only thing we can say with certainty is that it will bring uncertainty. And markets, as we know, hate uncertainty. 
Aside from the vagaries of the election process itself though an interesting subtext to this year is how much the coalition has to still try and prove itself in terms of being able to execute plans.
As we know the government ambitiously (and with the benefit of hindsight, foolishly) pronounced 2019 as its year of delivery. And then it demonstrated a palpable inability to deliver.
In reaction to this failure to launch we saw the government in the second half of last year announce a lot of proposed legislative and other initiatives with promises of these being progressed this year - IE 2020.
The Government has a lot on its plate
Refreshing my memory on these announcements this week I was quite stunned to see just how much stuff the government is (supposedly) going to advance this year in the areas of property and infrastructure. And let's not forget also we are now awaiting details (no doubt to be carefully drip-fed) of the proposed infrastructure spend-up that Finance Minister Grant Robertson signalled late last year.
These various measures from the Government that are supposedly going to be at least moved towards fruition this year (and remember there's a working group looking at the hugely problematic Resource Management Act too)  are significant enough in their own right that they deserve looking at separately.
So, I shall do another article that specifically examines the things that I'm really interested in among measures the Government plans to advance this year - and whether it will be able to. My quick comment here though in advance of that is that you would have to doubt that the Government will be able to deliver on the multitude of things, particularly those involving legislation, that it has promised for 'early this year'. Don't they know? There's an election on. 
Okay, so leaving for now the potentially big impact on the economy this year of both the election and the policy/legislative programme the current Government has, the other biggie for me this year is the housing market.
I always reckon that in this country the housing market has a much bigger impact on the economy than can be directly measured. And I think that simply because of the effect on the psyche of the country of particularly rising house prices. There's a feelgood factor generated that spreads into all spending decisions but can't be directly measured - not accurately anyway.
Whither the housing market?
All of which leads to the question of where are we with the housing market at the moment? What is it that we saw in the closing months of 2019? Was this a blip or the start of something big again? 
Obviously we will start to find out as the early months of 2020 (and peak buying season) unfold.
In my view there's always a chance that the housing market really will take off again, even though as we know and are constantly told that house prices are already at still pretty unaffordable levels relative to incomes.
Since the times of the Global Financial Crisis in 2008 we've seen the population in this country rise by something like 17.5%, largely spurred by large-scale immigration. Home building took ages to respond after troughing in the wake of the GFC. It is now finally running at historically high levels, but in Auckland in particular there's still seen as a substantial shortfall. 
The Government's failed in two key areas on this one: Firstly, KiwiBuild (100,000 houses in 10 years, lest we forget) exploded on the launchpad. And then the "breather" on immigration turned out to be barely an intake of breath. To be honest I'm now as confused as hell about where we actually stand on immigration and the numbers involved because since the ending of airport departure cards the new system of data collection and presentation from Stats NZ is baffling. Now you might argue that the validity of the information obtained though departure cards was questionable anyway, but it was information you could follow.
Economists have now all but given up trying to track the immigration information provided through Stats NZ. Personally I would hope that a new method of data collection and presentation could be found because I think it's desperately important we have TIMELY population data in order to assess the need for er, infrastructure and housing.
Taking off again?
All of which is a slightly long way around of saying that in Auckland in particular the supply of housing and whether we can keep up with demand remains questionable. And while it remains questionable, then there remains the possibility of house prices taking off again.
Some things have changed. This Government did put a clamp on foreign buyers. That's obviously significant, though I would argue exactly HOW significant still remains something of a mystery because we never collected proper accurate data on offshore buyers during the last housing boom anyway.
But anyway, we can take it as a given that offshore buying interest has been crimped and that must have an impact. And there is the aforementioned fact that house prices remain at historically unaffordable levels versus incomes.
However, against that there is the fact that low interest rates do make breath-takingly large loans 'affordable'. And there's been a big change in that regard over the past year after the Reserve Bank cut the Official Cash Rate. If we look, for example at the average two-year fixed mortgage rate this month compared with the same month last year, according to interest.co.nz's figures this now stands at 3.5% versus 4.25%. 
A quick trip to the mortgage calculator shows that on a, say, $400,000 mortgage, a borrower would now be paying $172 a month less than they were a year ago.  Okay, when we talk about still needing to pay about $1800 a month now, I suppose a $172 a month saving is not enormous, but, as they say, every little helps.
The point is mortgages have become more manageable and that makes the idea of owning a house more feasible and manageable.
And the important flipside is that with bank term deposit rates having moved down, those who might have been depending on income from deposits would be having second thoughts. 
Diminishing returns
Looking at interest.co.nz figures again we can see that the average two-year TD rate has slipped to 2.55% from 3.5% a year ago. For anybody with say $100,000 invested that would make a difference of around $1000 a year, or about $80 a month in income. Again it's not astronomical, but it would get you thinking. And surely at least some people with money to spend might think about an investment property - particularly since the Government last year abandoned all notions of a capital gains tax.
The other more recent development favourable for the housing market has been the Reserve Bank's relaxation of the rules around high loan to value ratio (LVR) lending. Banks can now advance 20% of their new mortgage lending in loans over 80% of the value of the house, whereas two years ago they could only advance 10% of their new lending for these loans.
But perhaps more significantly, investors now have to find just 30% deposits for house purchases against a fairly tough 40% as of two years ago. 
The upshot of all this is that there are definitely factors in play at the moment that would encourage folk to go out and buy a house. The big imponderable is how far all that might go. And it is worth considering, as ANZ's economists have suggested, that if things do start going a bit "silly" again and people are really starting to gear themselves up with borrowing again, then the RBNZ could actually always consider a u-turn and actually raise the LVR limits again. 
I'm certainly going to be looking closely at where things take us with the summer housing market this year. As said earlier, a rising house market has a big impact on the NZ psyche and if some strong upward momentum occurs that will buoy our economy this year, to a degree not factored in by economists and their projections.
...But it might go flat
The same thing of course could happen in reverse. If the recent upswing we've seen blows itself out quickly then the mood may flatten.
Which brings me to one of the other things I'll be watching this year, which is the business confidence surveys. These as we know have tended to be pretty grim since the Coalition took the reins in late 2017, but there's been a more recent upswing. I'm still not sure the extent to which these surveys have been matching with what's really going on in the economy. Recent revisions to Stats NZ's GDP data suggested that the economy did turn down earlier than had previously been thought, so, its possible that the very dark business confidence results we got earlier had been a genuine reaction to what companies were seeing happening in their businesses. Time will tell.
And I could go on...but I will leave it there for now, although I am going to come back as stated earlier and have a look specifically at the Government's plans for this year.
For me really those are the two key things this year - how much of what the Government plans is implemented and the reaction to it, and how the housing market performs.
Again, that's all assuming we don't get completely knocked out of bed by something happening offshore, which of course, we might be.
Here's to a good year for you and yours anyway. Strap yourself in. It's going to be interesting.