Roger J Kerr wonders who will buy US bonds now that the Fed is cutting back; selling pressure will force yields higher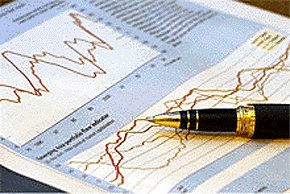 By Roger J Kerr
The continuing increases in wholesale market term swap interest rates will only receive a temporary reprieve from the marginally lower than expected US Non-Farm Payrolls employment number for March on Friday night.
US 10-year Treasury Bond yields pulled back from 2.75% to 2.72% when the 192,000 jobs increase number was below the +200,000 consensus forecast.
The increase in jobs in the retail and construction sectors is however encouraging and new vehicle sales in the US now back above pre-GFC levels indicates how positive the US economy is at the Main Street intersection.
The Federal Reserve's plan of action and approach is now a lot clearer than a few months back as Yellen transitioned from Bernanke and the markets were somewhat unsure.
In my opinion, the way forward for US bond yields to increase to well above 3% is now much clearer from an economic determination standpoint (i.e. GDP growth, jobs and inflation).
The issue is now on bond market positioning and the actions of investors and borrowers to the risk of increasing US interest rates.
Treasury bond investors (particularly the Chinese) may have seen too many false starts of US interest rates increasing over the last few years to suddenly be large sellers of bonds to shorten the duration of their bond investment portfolios.
However, this time is different (as they say) and the risk/reward equations for both investors and borrowers is sufficiently moving to cause re-positioning of risk profiles.
The fundamental question for the future direction of long-term US interest rates is "who are the new bond buyers to replace the reduced buying demand every month from the Federal Reserve?"
The replacement buyers will not be there in sufficient volumes to stop the selling pressure forcing yields higher.
The second major argument as to why US bond yields will increase by at least 1.00% over the next 12 months (and thus force our three to 10 year swap rates higher still) is increasing US inflation after years of suppressed levels by economic recession and the shale gas revolution reducing energy costs.
A return of US inflation to say 2% to 2.5% pa (currently 1.6%) has 10-year Treasury Bond yields increasing to at least 4% to 4.5% on historical real interest rate measures (refer chart below).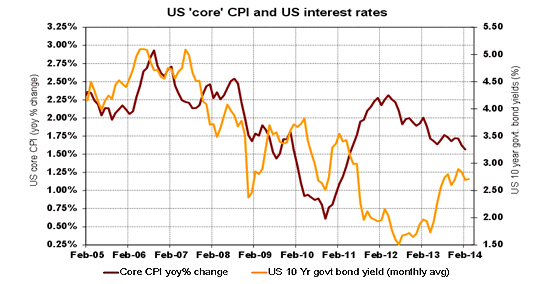 -----------------------------------------------------------
To subscribe to our daily Currency Rate Sheet email, enter your email address here.
Roger J Kerr is a partner at PwC. He specialises in fixed interest securities and is a commentator on economics and markets. More commentary and useful information on fixed interest investing can be found at rogeradvice.com