The flurry of Auckland house sales ahead of rule changes in October and November could point to a more subdued spring/summer market than usual in our largest city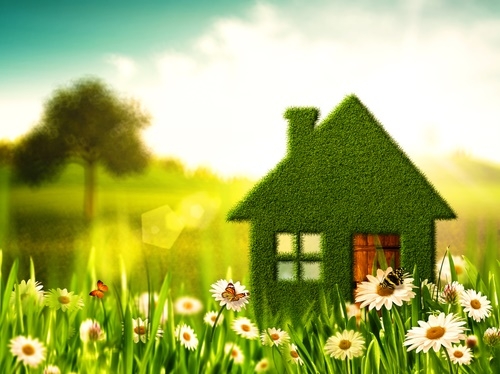 By David Hargreaves
Spring is among us, even if somebody forgot to tell the weather.
What that means of course is nice light evenings for a post-dinner stroll, the onset of the cricket season and, aha, a nice bubbly house market.
Or does it mean a nice bubbly house market? Maybe not, at least for Auckland.
Given the recent sales figures produced by the likes of Barfoot & Thompson, it becomes valid to pose the question: Are we seeing the build up to the mother of all spring housing markets in Auckland? Or have we effectively just witnessed the spring rush, a couple of months early?
It's no simple question.
Trying to compare this year's figures with last year's is a bit suspect. The sales at the moment are way up on the figures of 12 months ago. But last year there was the small matter of a looming election. The normally free-flowing spring surge was decidedly constipated. A very untypical spring market was observed.
Once John Key and friends had got their feet back underneath the table come late September, however, everybody went mad. Sales volumes were still going ballistic in December at a time when the buying and opening of presents and consumption of turkey are normally uppermost in minds. REINZ reported over 7000 homes sold nationally, the second highest December figure on record.
So, it is to be expected that sales volumes are running hotter at the moment than they were a year ago. The real poser is the extent to which the early spring surge is, well, an early spring surge, or is it down to the tax changes kicking in in October and the tighter (and delayed by a month) LVR rules for investors in Auckland now being introduced in November? There has to be a reasonable level of suspicion that it is the latter. But we won't know for sure till November/December.
What is clear though is that the proportion of sales going to investors does appear to be increasing. RBNZ deputy governor Grant Spencer said last month that based on information from property information, analytics and services provider CoreLogic, investors accounted for 41% of Auckland house sales in June. This continued the trend that can be seen in this article from back in May.
The RBNZ has been publishing statistics on residential mortgage lending by borrower type only since August 2014. Nationally since August last year the proportion of sales to investors has pushed up from around 29% to just on a third ($2 billion worth against a $6 billion total) as of the latest available figures for July. August figures will be out on September 24 and I reckon it will be no surprise to see that investor proportion rising even further.
The key question in all this is the extent to which the rising investor numbers are just part of a trend, or are being encouraged by the upcoming rule changes.
In terms of likely impact of the rule changes, the pertinent figures to look at are the LVR percentages, which show that on any given month around half the money borrowed by investors has been for mortgages with an LVR above 70% (in July the proportion did fall a little, with $943 million borrowed for 70% plus LVR mortgages against a total borrowed by all investors of $2002 million). So, come November a large number of investors will have to find a way of raising more equity, or they look outside of Auckland (already seemingly happening), or they don't buy at all. Something is likely to give.
I've already stated an opinion on what I think will happen to Auckland house prices in the next year and include it here for reference purposes.
It is fair to say though that since the RBNZ announced its new measures on May 13 a lot has happened that will likely be supportive for the housing market in general.
Back in May the RBNZ's Official Cash Rate was sitting at 3.5%. As of 9am on this coming Thursday the general expectation is that it will be just 2.75% (down from 3%), with potentially at least one more drop before Christmas to 2.5%. And the clear signs are now of lower for longer interest rates. There's two sides to that equation of course: First an investor gets increasingly rubbish returns on bank term deposits and second mortgage rates get maybe even a bit cheaper and, more significantly, borrowers can have confidence the rates are staying down for some time ahead.
This means that investors are now even more incentivised to get into property than they were back in May when the RBNZ first announced the tougher Auckland LVR rules.
So, the big question is to what extent would-be investors are going to be able to handle the new 70% LVR limit in Auckland - or are they in fact with the way things are going set to increasingly look for investments in regional New Zealand. I think with the way things have moved in the past few months this is looking more and more likely and we could see a pretty serious influx of Auckland money into the regions. The chances therefore that the rest of NZ starts to play some serious catch-up on the Auckland market are growing by the minute.
The interesting thing to see, if that happens, is how the RBNZ will react to that. Remember at the moment the RBNZ's moving to relax the LVR 'speed limit' outside of Auckland from 10% to 15% with a view to removing it altogether in non-Auckland parts of the country. But in an August 24 speech deputy governor Spencer indicated that the removal of LVRs might be delayed if recent signs of a surge in housing markets outside of Auckland continued.
Well, I think the surge in the markets outside Auckland will continue and strengthen and I reckon the whole country is stuck with LVR speed limits for the foreseeable future. I don't actually think now they are ever going to be removed. I think it will just be something we have in perpetuity.
If things do pan out the way it appears they might then the rest of the country might be about to start experiencing increased levels of the same sort of first-buyer angst that Auckland has been experiencing. Watch this space.
Another couple of factors that have turned more incendiary toward the housing market since May have been the sharp decline in the value of the Kiwi dollar and the volatility in China.
Against the RBNZ's trade weighted index 'basket' of 17 currencies the Kiwi dollar is down 9.7% since the RBNZ's May 13 announcement. The currency's down 14.7% against the US dollar. And even though the Chinese currency underwent a highly publicised devaluation, the Kiwi's lost 12.5% against it in the same period.
So, foreign investors are now getting much more NZ bucks to bang into housing here if they wish. This incentive, coupled with possibly a strong incentive for some Chinese investors to remove money from their homeland at least for a while forms one of the great risks and unknowns for our housing market over the next 12 months.
Do we see a situation where the Auckland housing investment market is increasingly left to offshore buyers with big pockets while 'mum and dad' Kiwi investors head to the regions? Time will tell. It's very possible.
I think it will be a 'spring of two halves', in which, for once, Auckland may be left on the sidelines while the rest of the country bubbles.