The new Commerce & Consumer Affairs Minister is once again outside Cabinet. Does this mean National doesn't take oversight of our savings & improving the lot of SMEs seriously?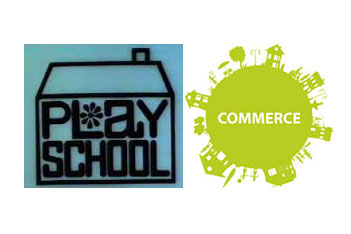 By Gareth Vaughan
One of the lower profile Ministerial changes made when new Prime Minister Bill English named his Cabinet on Sunday was the replacement as Commerce and Consumer Affairs Minister of Paul Goldsmith by Jacqui Dean.
In fact this particular change was buried deep in English's statement and has received scant media coverage. So kudos to those of you who even noticed.
Interestingly Goldsmith, who is now Minister for Tertiary Education, Skills and Employment, Minister of Science and Innovation, and Minister for Regulatory Reform, was promoted into Cabinet on Sunday. Previously he was a Minister outside Cabinet. Dean has now been appointed to a Ministerial position outside Cabinet.
So the Commerce and Consumer Affairs portfolio continues to be held by a Minister outside the Cabinet inner sanctum.
What does this say about the National Party's attitude to the Commerce and Consumer Affairs portfolio? 
Does it suggest a pro-free market party that pitches itself as a champion of business is neglecting a portfolio that should be meaningful to much of its core target constituency?
Or rather is it because the National Party's default setting is hands off government that the Commerce and Consumer Affairs portfolio has again been left outside Cabinet?
A long way from Play School 
And what of the choice of the new Minister? Jacqui Dean is the Waitaki (formerly Otago) MP and in her fourth term in Parliament. Prior to being an MP Dean was probably best known for having been a presenter on children's TV show Play School and a theatre actor. She also served as Deputy Mayor for the Waitaki District.
That doesn't necessarily sound like someone well qualified to be Commerce and Consumer Affairs Minister. But like anyone, now that she has got the job she deserves a chance. Especially given that in an election year, which 2017 is, the bulk of the issues on Dean's plate won't be seen as major vote winners or losers and thus will struggle for oxygen. That's even though these issues are significant to many New Zealanders.
Here's a flavour of Dean's maiden speech as an MP in 2005:
The most concerning thing I heard in my campaign to win Otago was from the young guy who rang me to talk about his business. He and his wife run a rural agricultural contracting business based around Wānaka. The demand from farmers is there to expand the operation, but because of the Employment Relations Act, the Holidays Act, OSH regulations, accident compensation levies, the price of diesel, and I do not know what else I have missed out, they have decided that it is just too hard to take on any more workers, so it would remain operated just by him and his wife, and he regretted that. Imagine the benefits to a small community from every extra person, or two people, should they be taken on by this small business. With each person might come a wife, a partner, a kid, two kids, three kids—so the school has more pupils, the supermarket has more customers, and the garage sells more petrol. This seems like such a small thing, but it matters so much in rural Otago. For me, it sums up why I will work for the people of Otago. We must provide the framework for ordinary New Zealanders to take a punt on hiring an extra person, giving the owner the confidence to grow the business. 

But, in my view, water—how we look after it, how we use it, and how we manage its use - is the single most important issue facing Otago, and, indeed, New Zealand. We are only now beginning to realise that water is such a precious resource, and we in Otago need it to drink, to water our stock, and to irrigate our crops. We need it to play in and we need it for hydro generation.
The high energy Power, then the low profile Foss & Goldsmith
The performance of Dean's two immediate predecessors in the portfolio could be described as underwhelming. But again, perhaps with a government agenda skewed towards leaving business alone to get on with it, that was part of the plan.
Goldsmith, Dean's predecessor, became Commerce and Consumer Affairs Minister after the 2014 General Election. He had succeeded Craig Foss, who as Commerce Minister between 2011 and 2014 was a fully fledged Cabinet Minister. 
Simon Power was Commerce Minister during the current Government's first term, between 2008 and 2011. Power (pictured right), is now Westpac New Zealand's general manager of consumer banking and wealth. 
Power's term as Commerce Minister, as with most of the other Cabinet positions he held, saw a whir of activity. Importantly, the Financial Markets Authority (FMA) was established as the new government revamped the regulatory landscape after the abject failure of the Securities Commission amid the collapse of dozens of finance companies.
Power quit politics at the 2011 election after just three years as a Cabinet Minister. He walked away from Parliament with a Cabinet ranking of four and from roles as Minister of Justice, Minister of Commerce, Minister for State Owned Enterprises, Minister responsible for the Law Commission, Associate Minister of Finance, and Deputy Leader of the House.
The Financial Markets Conduct Act, begun under Power and passed under Foss, was hailed as a once in a generation shake-up of securities laws, and is the key piece of legislation the FMA now operates under.
During Goldsmith's tenure KiwiSaver, in which New Zealanders had a shade under $36 billion of savings under management as of September 30 this year, grew in prominence. Goldsmith was recently criticised for buckling to big bank lobbying, by giving KiwiSaver providers until 2018 to implement broader fee disclosure.
Last month Goldsmith announced a funding increase for the FMA, giving the regulator an extra $9.8 million per year from July 2017, taking its annual funding to $36 million. The Government, isn't however, tipping in another cent of its own/taxpayer funding, holding this at $11 million a year, as it was for the failed Securities Commission. Instead, levies paid by entities regulated by the FMA, including banks, are increasing. But even with the increase, is the FMA's budget big enough to do everything we need it to do? Its Australian equivalent, the Australian Securities and Investments Commission (ASIC) gets A$330 million a year.
What's on the plate?
Dean inherits a wide ranging review of the Financial Advisers Act and the Financial Service Providers Act from Goldsmith. This includes proposed changes to the Financial Service Providers Register, which has sullied New Zealand's reputation overseas. Goldsmith had pledged that a Bill covering all this would be introduced to Parliament by year's end. This has, however, been delayed into 2017 with the November 14 Kaikoura earthquake blamed for requiring a shift of resources.
It'll now be up to Dean (pictured below in a photo taken from her website) to push this along in an election year. 
There's also the retail payments review with Goldsmith having said the Government's "prepared to consider" regulating interchange fees.
And she walks into a court dispute over fees between peer-to-peer lender Harmoney and the Commerce Commission, in which ACT Party leader David Seymour, a government support party Minister, has very publicly sided with Harmoney.
From a consumer perspective Goldsmith was happy to leave credit card issuers alone to charge whatever exorbitant interest rates they choose despite Australian moves to crack down on similar credit card rates over there. Could Dean take a different view?
There are also ongoing public and small business concerns over the supermarket duopoly, and a lack of competition in the building materials sector that contributes to New Zealand's high building costs.
These are just some of the issues in Dean's new portfolio, that impact on the lives of millions of New Zealanders, and tens of thousands of their businesses.
The 2014 Briefing for the Incoming Minister (Goldsmith) said the Government was committed to growing New Zealand's economy and raising living standards for all New Zealanders.
"Ultimately, this depends on improving the competitiveness and performance of businesses and key sectors, and ensuring that consumers are confident and have choice. As Minister of Commerce and Consumer Affairs, you can influence the environment in which businesses and consumers operate. This is through setting and influencing the regulatory settings and policies that allow businesses to innovate, invest and trade, and consumers to purchase with confidence. Consumers who are aware of their rights and have avenues for redress will feel empowered to make confident choices, and will demand higher quality products and better prices. When businesses vigorously compete and provide fair and accurate information, consumers benefit from better prices, quality and choice," the briefing paper added.
Those are nice lofty goals that still stand three years on. Let's see what the new Minister makes of them.
*This article was first published in our email for paying subscribers early on Wednesday morning. See here for more details and how to subscribe.