Interest-only lending doesn't appear to be the problem here that it is in Australia - but there's still no good reason why we couldn't clamp down on it too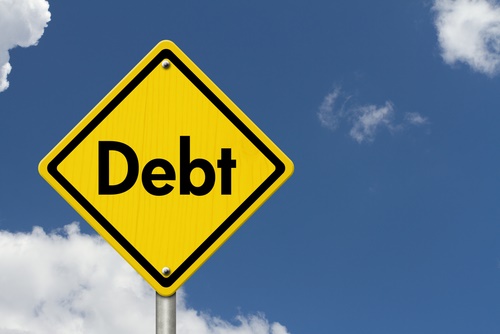 By David Hargreaves
There might have been some sharp intaking of breath on this side of the Tasman (probably largely from housing investors) when news emerged last week of the crackdown in Australia on interest-only lending.
While we like to (particularly for sporting purposes) highlight the differences between our two countries, the reality is we are quite similar.
So, the obvious question would be whether something like the moves announced by the Australian Prudential Regulation Authority and then separately, but in very aligned fashion, this week by the Australian Securities and Investments Commission are either desirable or likely here.
Personally, I would see them as desirable. But likely? No. Not at this stage anyway. I think that's a pity because I see them on the one hand as a way for investors/speculators to keep pumping up the prices of houses, while for owner-occupiers they are potentially a dangerous trap, given that the owners become dependent on rising values to increase their equity. Risky.
I find interest-only loans a slightly curious thing in New Zealand. It seems to be something that not many people talk about, but clearly a lot do.
A browse of bank websites brings a variety of different responses to the subject of interest-only lending, but generally it's certainly not something heavily promoted. But again it's something the banks do a lot of.
The Reserve Bank's been taking much more of an interest in recent times in the subject and last year started regularly publishing figures on the amount of interest-only lending done collectively by the banks.
In introducing the new C32 lending tables in June last year, the RBNZ, indicated - if you read between the lines a bit - that it didn't view the current levels of interest-only lending as problematic.
Certainly, if you do some quick comparisons between this side of the Tasman and the other side, things quickly look quite chalk and cheese.
I confess, I was not aware that as much as 40% of Australian bank's existing mortgage loans are interest-only. That's a staggeringly high figure in my view.
When releasing the first set of interest-only stats here midway through last year, the RBNZ said the equivalent number here was about 28%. It also said that had been relatively consistent over time.
If the RBNZ's been concerned about interest-only lending, it might have had some concerns about the amount of such lending going to housing investors.
There's more than one way...
But proving that there really is more than one way to skin the proverbial cat, the RBNZ's moves announced last July to force investors to come up with 40% deposits seem to have curbed this.
Before the July announcement, on a monthly basis investors were often making up more than half of the amount borrowed on interest-only. As of February that proportion was just a little over 40%.
Likewise, the proportion of money advanced on interest-only terms every month has declined, from around 40% before the middle of last year to just 33% in February. And of course that latter figure is not much higher than the 30% APRA is now telling the banks they should limit themselves to.
But while our figures look a lot better than those across the ditch, I don't think there's room for complacency.
The RBNZ pointed out when introducing the new statistics that the proportion of interest-only on high LVR lending would be small. But it is worth noting the, from a small base, increase of the percentage of owner-occupiers on interest-only high LVR loans.
I don't see a lot of point in being on interest-only terms when living in your own home. There would just be the sense of not getting anywhere. The figures would suggest to me that some people are going interest-only because that's the only way they can afford the mortgage. And with interest rates this low currently. That's a scary prospect.
Clamp down
Okay, we don't have the stretched lending figures they have in Australia, but I would still like to see interest-only lending clamped down on.
Given that it is extensively used by investors/speculators, clamping down on it would clearly be another lever to control the housing market in the future - if it looks as though it will need it.
The other point is, it is just another way of derisking the banking sector.
Everybody seems reasonably comfortable with the situation in this country at the moment. And certainly we don't have some of the hair-raising figures that can be seen in Australia.
I still don't see though - given that the portion of interest only lending has now shrunk to about 33% on a monthly basis - why we couldn't apply that 30% rule too. Just as a prudent and pro-active measure.