David Hargreaves wonders, given the national obsession for housing, whether there could be better 'official' information available on market trends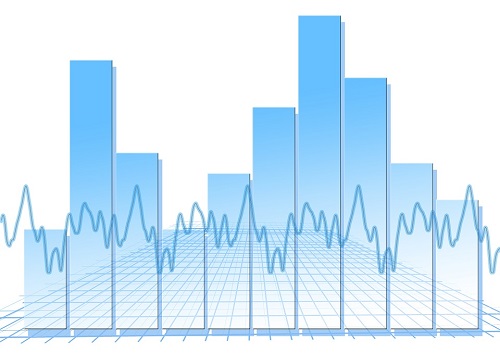 By David Hargreaves
I've been wondering more and more recently whether the New Zealand public isn't being short-changed in terms of timely and accurate information about the housing market.
Just about everybody lives in a house of some description, a lot of people own them, many people invest in them. Our housing stock (given as over 1.8 million houses) is now reckoned to be worth over a trillion dollars.
Housing is a massive part of the New Zealand economy and the New Zealand psyche and it is the accepted major (and in some folks' minds the ONLY) pathway for personal investments (rightly or wrongly).
So, given this position of housing in the economy and in our lives, there would appear every reason for us to be able to access chapter and verse about houses - where they are being built, in what numbers, what they cost, who's buying them etc. In terms of people's finances and the health of the overall economy, it's important.
Now, yes, there's a lot of public and private sector information and statistics out there, don't get me wrong, but I think it's more and more relevant to question how reliable the information is - and just how accessible it is for the person on the street spending the money on houses.
Showing them the money
The other thing is, quite a lot of the information that is compiled is done so on a paid basis - IE it's necessary to front up with money and a fair bit of it, if one wants the information.
And the sources of the information are rather widespread.
Working for interest.co.nz for the past several years now I guess I've come to accept that salient housing information comes from a variety of sources - when it comes to the latest house price information we get every month, in no particular order of significance, information from realestate.co.nz, Barfoot & Thompson, QV and Real Estate Institute of New Zealand. When I really think about it though I can actually pick holes in all of it to some degree.
The obvious problem with house price information has always been trying to get apples v apples comparisons on a month by month basis. And that's very difficult when the composition of the houses sold is always different. That's just one example.
REINZ's new House Price Index, developed in conjunction with the Reserve Bank looks good and seems likely to be a valuable addition to available ongoing information. I find it interesting though that in this case you had an industry body, in REINZ's that was interested of its own volition in improving the quality of its data, while the RBNZ is obviously going to be keen to help develop any measure that helps it get a better handle on house price movements - such an important part of its ongoing monetary policy and more particularly financial stability roles.
But without this kind of aligned interest, we wouldn't have seen the HPI developed.
What prompted this?
This missive has in part been prompted by the news this week that the Ministry of Business, Innovation and Employment's new Housing Affordability Measure (yes, the acronym really is HAM, what were they thinking?) has a fairly serious problem with the mortgage rate inputs, which was taken from now retired RBNZ data and using the 'effective' interest rate on existing mortgages, rather than on NEW mortgages - the difference being something like one whole percentage point, which is considerable.
Prime Minister Bill English's response was far too glib and dismissive. "Any measure of housing affordability has limitation, whether it's income to property value ratios, or whatever, they can't measure everything...
"What we do know is that any measure points in the direction of getting more houses built, faster and more cheaply. And so, we focus on that."
Okay, so in other words the Government's quite happy to pick up on half-cocked information as long as this supports its basic narrative.
I think inadvertently English has neatly encapsulated the whole problem.
We've got bits and pieces of information flying here and there. These pieces of information can contradict each other.
Where's the thread?
Where's the cogent thread of truly synchronised, accurate information that can be relied on? If we have politicians basing decisions on information they, for their own agendas, decide is 'right', then we could get some pretty awful decisions made. And clearly we do. The risk is that any policy based on inaccurate or incomplete information will just be wrongly targeted and applied - and won't work.
For example we've seen the politicians jumping up and down about the numbers of foreign buyers of houses. Some political parties are putting together policies on this. We still do NOT have accurate information on the actual numbers.
Elsewhere we see Stats NZ's numbers of how many building consents for example there were - just over 10,000 in Auckland. But then we get Phil Goff the Auckland Mayor coming out and saying only about 7000 of those actually got built.
Then we've got migration, obviously a significant factor driving housing needs. Stats NZ's monthly migration figures are flawed because they are simply based on the forms you compile when you are arriving in the country. If you want the real oil on immigration though - what people really do once they leave the airport - you've got to wade through the completely confusing Immigration NZ stats. I've only ever dipped my toe in these figures, others have immersed themselves and possibly have never been the same again.
Very unsatisfactory.
In these days of great technological advances is should theoretically never have been easier to pull together vital information on which the Government, state sector, private sector and individuals can confidently base important decisions.
The quality of our data HAS arguably improved over the years, but I would say not at a rate that should have been possible with the advances in technology, particularly in recent year.
A fresh look
I would suggest the country - and this has to be Government-led - needs to have a whole fresh look at what it wants from statistical information, how that is provided and how it's paid for.
Key within this I think is the need for good information on housing and issues such as population and immigation that feed into it. At a time when housing and indeed immigration are leading so much of the political agenda, it should be a priority. Let's know the facts and stop acting on rumour.
It seems to me the logical answer would be a considerably beefed up Stats NZ, with an updated mandate in terms of its key areas of responsibility and subject priorities, and a much bigger budget. I honestly think, provided extra money and resources are applied with proper focus, that any additional resources would ultimately end up saving the country money.
At the moment we've got politicians charging round basing polices on information that suits them but which may or may not be reliable. Bad decisions set the country back and they cost money.
We deserve more.