The Government's decision to have a 'significant' portion of the Kiwibuild houses pre-fabricated is logical, but risky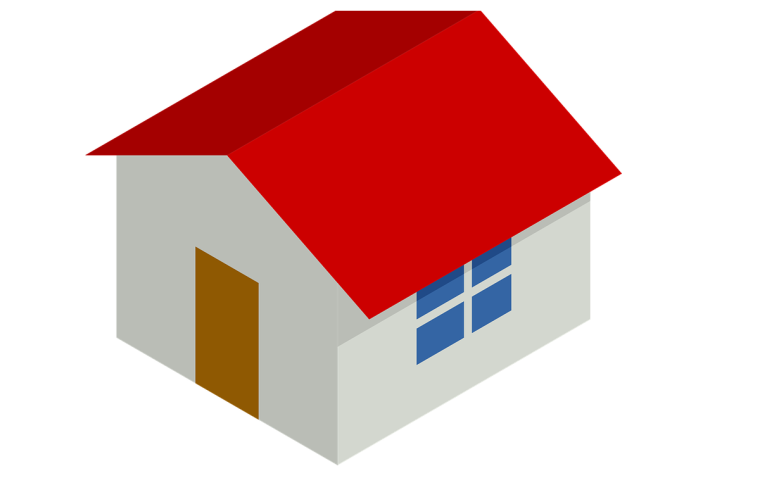 By David Hargreaves
So, the future is, in part, pre-fabricated.
Housing and Urban Development Minister Phil Twyford won't be tied to absolute figures, but he's talking about a "significant" number of the 100,000 Kiwibuild houses being prefab.
On the one hand that makes sense. On the other, it's a risk.
Done correctly, the building of large numbers of prefab houses could be done more quickly than 'bespoke' houses. They could be more cost-efficient both in terms of building costs and therefore cost to the buyer. The mass production of them could ensure uniformity of weather-tightness and warmth.
The flipside though is that the world is littered with state-sponsored social housing concepts that have gone wrong.
Today's bright shining future housing development can easily become tomorrow's slum complete with attendant social problems. 
The Government is under pressure to quickly get its Kiwibuild programme rolling. Pressure could mean decisions being made too quickly. And the wrong ones being made.
I think it's important the the perceived urgency to move on accelerating house building - particularly in Auckland - doesn't cloud the decision making process.
I wouldn't like to think that Kiwibuild becomes some kind of 'guinea pig', a kind of social experiment. Because social experiments and housing can mix pretty badly.
My concerns on this are not just about how the prefab houses turn out - but what the actual reaction will be to them.
Do we absolutely know at this stage that if thousands of prefab houses are produced then thousands of families will want to buy and move into them?
The trouble is the market for such housing has not been tested - on this scale.
Ideally it would be good to 'test the market' first to see what the reaction might be. 
Attitudes to housing in this country are changing slowly, but there's no doubt that for a lot of people, owning their own home means something they have had built to their own specifications, on a decent-sized piece of land.
Now, you can say that for many people that's probably an unrealistic expectation these days - but that's something a lot of those people probably don't want to hear. Expectations of what being a Kiwi and having your own home means are in-bred.
The first thing therefore about any large-scale prefab housing development in this country is that it will not want to look like its prefab. Now apparently this can be done. It would need to be. 
The other thing of course is we've got to make sure we put the right sort of houses in. That means houses that meet earthquake requirements as well as fitting the requirements of the New Zealand weather.
In that sense it would seem to be sensible to look more at places like Japan, if we are going to get imported homes, or at least parts of homes, rather than Europe.   
Clearly it would be an absolute disaster if the first wave of Kiwibuild houses turn out to have deficiencies - particularly in weather tightness. There's enough of that going on in New Zealand already.
If that happened the confidence in the Kiwibuild programme would be shattered.
Really, to be honest I would prefer to see Kiwibuild establlished initially on the back of a more conventional house building and let the prefab business in this country develop at its own pace. 
The massive ramping up of prefab activity that could be required puts us into very new territory with our housing developments in this country and heightens the risk. If we had a recent history of large-scale prefab housing here, okay. But we don't.
There's so many questions about the massive introduction of prefab housing, that really we would as a country be better advised to take several years making sure we 'get it right'.
And the other related issue here is one of financing - with the banks apparently not comfortable lending on prefab structures prior to them being actually attached to land. Ideally, that's an issue that would need sorting out before there is large-scale ramping up of prefab housing in this country.
Questions.
However, there is urgency. It's not easy. No easy decisions.
The Government is trying to make fast decisions. But they must be good decisions. 
It doesn't take all that long to put up a slum. But then you've got a long time to regret it.
While the coalition Government has put a lot of pressure on itself to tackle a housing crisis that Labour, in opposition, was happy to play up, it should not allow that pressure to force its hand with hasty decisions - which I fear it will.
It is better to have people getting a little restless about the amount of time its taking to make decisions - than make the wrong ones.
In the court of public opinion this Government will only really get one shot of achieving credibility in the housing area.
Unlike its National predecessor it does at least look sincere in its efforts to address housing shortages - but good intentions are never enough on their own.
People want results, yes. But ultimately they want good results. We'll still have to be looking at the houses built tomorrow in many years' time.