David Hargreaves mulls whether the sudden sharp drop-off in first home buyers taking up mortgages is just a glitch or shows that people are waiting for KiwiBuild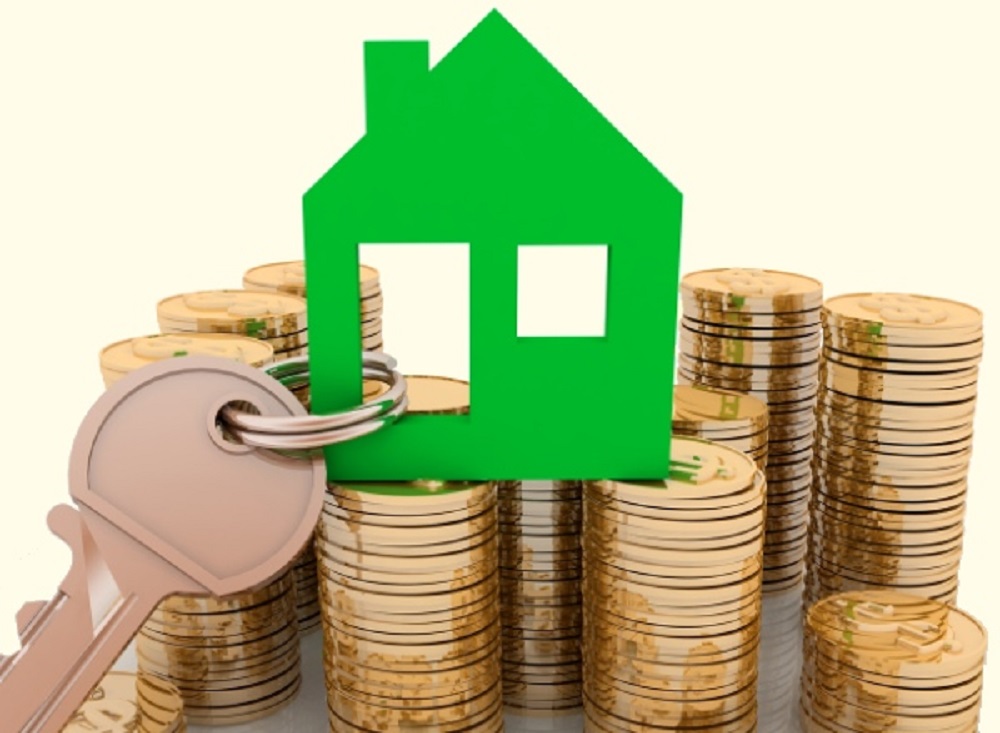 By David Hargreaves
It honestly could be a coincidence that has nothing to do with KiwiBuild. But maybe not...
Like a few interest.co.nz commenters my first thought on seeing the sharp drop-off in both the amount and proportion of total borrowing by first home buyers for June was that it may be due to a large number deciding to 'wait' for a KiwiBuild house.
However, it should be pointed out that the Government didn't release the eligibility criteria till the start of THIS month. Although of course the opposing point to that is that the level of buzz around the KiwiBuild initiative has been rising, so, it's possible some people were deciding to wait.
Maybe also, there was an element of pent-up demand in the market that has been to some extent absorbed in recent months following the RBNZ's relaxation of the loan-to-value-ratio (LVR) restrictions at the start of this year.
The banks can lend to more high-LVR buyers now, so, maybe that's what they are doing. And now maybe there will be a natural drop off in the demand from FHBs once that pent up demand has been satisfied.
Either way there will be a lot of interest in the mortgage figures for July and onwards I think and we should get a clearer picture of what's going on.
Because having said what I've just said in the way of qualifying myself and the situation - I think it is entirely possible a lot of people have decided to hang out in the hope of winning the KiwiBuild lottery.
This makes me uncomfortable.
The fact is you do wonder if the people who have registered for a KiwiBuild house have their eyes fully open about how long it might take to get one - if indeed they get one at all.
The Government's promised 100,000 of them in a 10-year period, with about half of those in Auckland.
Already of course according to the most recent official update, over 35,000 people, with nearly 23,000 of those in Auckland, have registered interest in getting a home.
To reiterate, the plan at this stage is for 1,000 KiwiBuild houses by June next year, another 5,000 in the year to June 2020, 10,000 in the year to 2021 and 12,000 a year after that till completion of the 100,000.
So, to extrapolate a point I've made previously, even if just half (17,000 to 18,000) of those registering interest take their KiwiBuild interest to the next step, they could be waiting into 2022 to get a house.
For young couples with for example, ambitions of starting a family, a lot could happen over the next four years.
Should we wait or should we buy?
Inevitably we come back to that agonising point of should people wait or should they buy now, if it's at all possible to do so?
The simple answer, and it's wonderfully simple is this: If you know the house market is going to stay flat for the next four or five years then wait. If you know it's going to go up again buy now. And if you know either of those things for certain then you are more gifted than any real estate agent, politician, economist, interest.co.nz columnist, etc, etc.
If people are deciding to wait then the pressure is definitely on the Government. Any disappointment with the roll out of KiwiBuild houses (and let's face it that's entirely possible) or any re-ignition of the housing market and the loud howls of complaint will start.
With this in mind I just had a quick trawl through the figures to try to get a bit of a layperson's understanding of the challenge for the FHBs at the moment.
As previously reported the FHBs borrowed $803 million in June. Now this amount of money was taken out by 2039 borrowers. Averages of course can be somewhat deceptive and are invariably blown out by the 'Auckland effect', but that works out to $394,000 for the 'average' FHB mortgage. The previous month, May, when total borrowed by the FHBs roared to over $1 billion saw an average mortgage size of in excess of $400,000.
When you imagine that some mortgages in the regions would be considerably less than that well, there's some FHBs with some pretty damn big mortgages out there.
I wondered how much worse things had got over the past few years.
Some numbers
Regrettably this excellent information now provided by the RBNZ was not available till August 2014, so, the first apples with apples comparison I can give is for June 2015, when the FHB grouping borrowed $577 million, with an average mortgage size of just $313,500. 
So, that average has gone up quite a bit, with most of the rise actually occurring in 2016, when the average mortgage size according to these RBNZ figures shot up to $375,000 - presumably in a fair reflection of what was happening in the market at the time.
The affordability has therefore got tougher, but not astonishingly so, really. 
Using the interest.co.nz mortgage calculator we can work out that an FHB on a then-market average floating rate of 6.47% would on a $313,500 mortgage for 30 years be paying about $23,700 a year. 
The amount our hypothetical average-mortgage FHB would have to pay has gone up since 2015 by nearly 18%, which largely represents the need for the bigger mortgage, given that the market average floating rate is now 5.85%. But at just under $28,000 a year that's probably doable for a reasonable number of people.
As a matter of interest, doing the same sums on 'the rest', those mortgage holders who are either owner occupiers or investors, shows us that as of June 2015 the average mortgage size for new borrowers was $189,000 and now as of June 2018 it's $221,000.
Using the same interest rate calculations gives us annual mortgage payments back in 2015 of $14,300 for the owner-occupiers/investors, now rising to $15,600 as of June 2018, with the rise again due to the increase in the size of mortgage.
Thank goodness for low interest rates, and one shudders to imagine what happens if there is some sort of horrible shock that sends those rates up again to the sort of historic levels we have had.
If we assume not though, it all boils down to the question of whether - particularly the FHBs - should wait or if they should move now.
As indicated earlier up this column, we'll know the answer to that question in say 2022-3 when maybe some of those who 'wait' are getting a KiwiBuild house.
It's all leaving a lot to chance.
Government needs to be realistic
I for one hope that the Government is upfront on how long the KiwiBuild homes will take and is realistic in spelling out what people's chances are of getting one. 
Because the backlash could be extreme if people are left hanging and waiting for years and if house prices start rising again appreciably (and/or interest rates too for that matter).
It's not really advice because I don't give advice because I'm not a financial adviser. But generally in life I think you are best to depend on yourself and what you can do.
I wouldn't be depending on the Government to deliver if it was me, let's put it that way.
It's a difficult situation though and I don't envy people trying to make these choices at the moment.
All I would say in closing is to reiterate that the Government is going to have to be up front and on the front foot telling this as it is. It can't create unrealistic expectations because that's just not fair, not when people are making huge life/financial decisions that involve a Government initiative.
I still have a horrible feeling that a lot of people if they do depend on the Government to deliver for them may be left horribly disappointed.
I sincerely hope I'm wrong. 
Life experience has, however, taught me to have fairly low expectations of what government can do and then be pleasantly surprised if the outcomes are better than expected. Come on then Government, pleasantly surprise me.