As the proportion of first home buyers getting mortgages continues to rise, David Hargreaves mulls whether we may yet pay a longer term price for having locked FHBs out of the market in recent years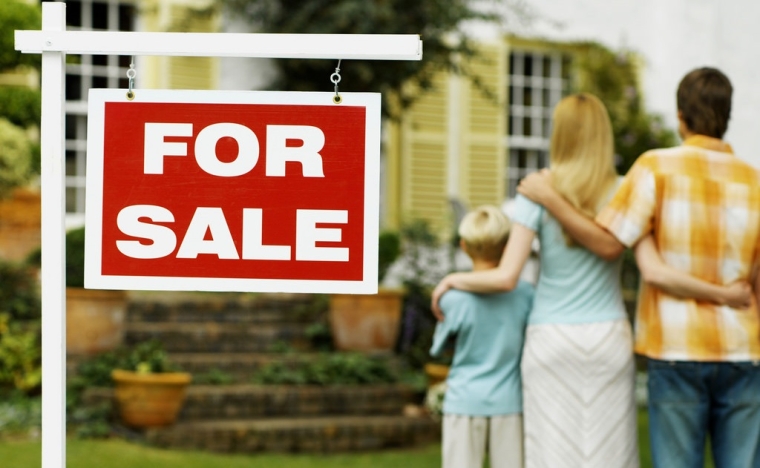 By David Hargreaves
I continue to have very mixed feelings about the rising proportion of mortgage borrowing going to first home buyers.
As I've said before, it's great to see them getting into their own homes, but they are borrowing fearful sums of money to buy into an unpredictable market that isn't offering the kinds of spectacular capital gains seen in recent years.
With all this in mind, I found very informative and thought provoking the Reserve Bank's more explicit concession in its extensive review of the loan to value ratio (LVR) regime that the first iteration of the loan to value ratio (LVR) restrictions in 2013 had indeed "disproportionately restricted" purchases of houses by first home buyers.
There was always a kind of tacit admission of this, but the report spelt it out more clearly.
Particularly I was interested in the fact that apparently, based on Corelogic sales data, the first home buyer share of house sales fell from around 25% before the LVR policy took effect in October 2013, to below 20% by early 2014.
The excellent breakdown that the RBNZ publishes now of residential mortgage lending by borrower type has been available only since August 2014.
The first iteration of the LVR policy took effect in October 2013. It made no differentiation between borrower types and simply called for banks to advance no more than 10% of their new mortgage money in high (above 80% of the value of the property) loans.
The Corelogic sales data referred to above of course covers ALL house purchases and not just those funded by a mortgage and so what I'm about to talk about is not comparing apples with apples, but we can say that in terms of mortgage lending, by August 2014 (the first month of the official RBNZ breakdown data) the total advanced on mortgages that month was $4.024 billion of which $392 million (9.7%) went to FHBs, while $1.167 billion (29%) went to investors.
By April 2016 we were looking at a grand total loaned of $6.504 billion, of which $789 million (12.1%) went to FHBs, while $2.182 billion (33.5%) went to investors.
Go to June 2016 and the total advanced was $6.803 billion. At this stage the investors were really getting warmed up, and they took $2.368 billion (34.8%), leaving the FHBs with $738 million (10.8%).
The June figures are significant. In July, with what I still feel was more than a tinge of desperation, the RBNZ took out the blunderbuss and told the investors they would have to stump up with 40% deposits.
The recovery of the FHBs
The retreat of the investors and recovering of FHB buying started from there. Yes, more recently the LVR restrictions have been relaxed both for investors and more generally. But subsequently there have been other things for investors to think about as well, including the introduction of the bright line test, and crucially the extension of it to five years by the current Government, the new foreign investment ban and the pending moves to ring-fence rental tax losses.
Fast forward to April this year then and we had a situation where a total of $5.452 billion was advanced for mortgages. Of this the FHBs took $964 million (17,7%) and the investors $988 million (18.1%). Yep, that's right the FHBs and the investors are now just about going head to head.
What does all this tell us?
Clearly the early form of the LVR restrictions did disproportionately affect the ability of the FHBs to borrow at the expense of the investors. The National Government of the time did do some tweaks with schemes such as the Welcome Home programme to try to help alleviate matters for FHBs. But of course, being a National Government, they weren't all that quick to move against investors - although they did introduce the initial form of the bright line test (after coming under pressure, not least from the RBNZ itself, to do something).
What we had then at the time, I would say was a pretty unbalanced regime in which the FHBs were very much unfairly treated and the investors were the beneficiaries.
Well, does it matter? The FHBs are back in the market now, aren't they?
Yes, but consider some hard sales data from the Real Estate Institute of NZ.
House price pain, but any gain?
In April 2014, IE five years ago, the median house price for NZ was $432,250, while in Auckland it was $611,000.
As of April this year, the latest month for which full figures are available, the national median stood at $585,000 and the Auckland median was $850,000.
This means that on a nationwide basis buyers have to find $152,750 more than they did five years ago. That's a rise of 35.3%.
In Auckland buyers need to stump up $239,000 more. That's 39.1% more.
Now what we don't know in all this is just how many would-be FHBs were simply unable to buy houses five years ago because of the LVR restrictions. Also, crucially, for how long were such would-be buyers held back from buying? Well, we know that if it has been for as long as five years then the price they are having to pay now is 35.3% more nationally and 39.1% more in Auckland.
So, there's the added cost they face, but of course there's also the fact they've missed out on all those capital gains that would have been fed back into the equity they hold in their properties.
Now, at the moment, the capital gains aren't there. Certainly not in the way they were.
Loads of money
But people are having to find a lot of money to get into their own homes.
According to the RBNZ figures the $964 million borrowed by the FHBs in April was divided among 2300 mortgages. That works out at $419,130 per mortgage. Wow.
To go a bit further, some $387 million of the FHB borrowing was for high LVR (above 80%) mortgages. That's 40.1% of the total borrowed by the FHBs.
By individual mortgage, there were 818 high LVR mortgages advanced. So that gives an average high-LVR mortgage for that $387 million total of $473,105. Eye watering.
The saving grace of course is that interest rates are at historic lows and may yet edge a little bit lower. I'm certainly expecting the RBNZ will cut the Official Cash Rate again this year. It then depends how much of that the banks pass on.
But there's a lot of money being borrowed and we don't know in the current market how quickly the FHBs will be able to increase the equity in their homes. Anybody who got in five years ago, not a problem. Now, well, we don't know.
Could we have done better?
Hindsight's a wonderful thing but clearly the RBNZ did get it right by belatedly clapping restraints on investors in 2016.
So, couldn't that have been done from the get-go back in 2013?
Maybe a lot more FHBs would have been able to get into the market when it was really warming up. Again, we don't know the numbers, but there must be a fair few out there that were held back.
In contrast, the investors were able to climb in and get the cream.
And what about the Government of the day, back in 2013? Well, yes, it tried to do some things to help the FHBs, but it was very late to the party in moving against investors.
Only time will tell, but maybe the country will still have a price to pay for a combination of an RBNZ policy that was, in its first iteration too much of a blunt instrument that actually ended up inadvertently helping investors, and a Government that was never going to take action against large numbers of its voters.
The lessons have been learned from the implementation of the LVR restrictions. Here's hoping they won't be too costly.
In the meantime, as a country we need to hope that right now we don't get any or all of: A housing market correction, higher interest rates, a slowing economy with rising unemployment.
Any or all of those things would see young home owners come under intolerable pressure.
Fingers crossed.