Kiwibank says it will cut a key fixed mortgage rate by -6 bps on Monday after others are raising theirs - but they will also raised their low floating rate by +35 bps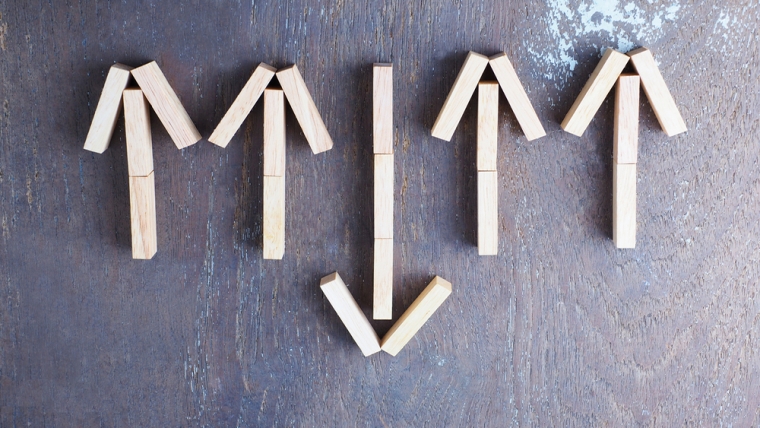 I wasn't expecting this.
Kiwibank has cut its two year fixed home loan rate by -6 bps to 2.49%, effective Monday.
This comes after the four big Aussie banks all raised their fixed mortgage rate offers here and here.
Kiwibank's variable rate is also changing from 3.40% to 3.75% "which still leaves it well below all major competitors".
Clearly, Kiwibank sees an opportunity to grab some market share.
At 2.49% for two years it is actually now lower than their main rival's one year rate, as well at at least -40 bps lower that the other main bank's two year rates.
Most of these banks have also raised some term deposit rates at the same time, but not Kiwibank.
Update: Kiwibank has now advised its other rate changes, which are now in the table below. Their one year rate has been raised +30 bps to 2.49% (the same as their two year rate) but still with a small advantage over the other main banks. Their three year rate is also up +30 bps, their four and five year rates are up +20 bps each.
Now that we are in a mid-Winter real estate season and sales volumes are falling away somewhat, now is a good time for bank pricing managers to push through rate increases. Even if they overdo it, it will allow them to offer 'specials' and 'discounts' when the Spring real estate season kicks off - in only about eight weeks from now.
One useful way to make sense of these changed home loan rates is to use our full-function mortgage calculators. (Term deposit rates can be assessed using this calculator).
And if you already have a fixed term mortgage that is not up for renewal at this time, our break fee calculator may help you assess your options. Break fees should be minimal in a rising market.
Here is the updated snapshot of the lowest advertised fixed-term mortgage rates on offer from the key retail banks at the moment.
Fixed, below 80% LVR
6 mths
  1 yr  
18 mth
 2 yrs 
 3 yrs 
4 yrs
 5 yrs 

as at July 16, 2021

%
%
%
%
%
%
%
 
 
 
 
 
 
 
 
ANZ
3.39
2.50




+0.31

2.74




+0.39

2.90




+0.31

3.24




+0.25

3.99

4.39

3.29
2.55
2.79
2.95
3.29
3.69
3.99
3.29




+0.30

2.55




+0.36

2.79




+0.44

2.95




+0.40

3.25




+0.26

3.69




+0.30

3.99




+0.30

3.55
2.49




+0.30

 
2.49




-0.06

3.29




+0.30

3.59




+0.20

3.89




+0.20

3.29




+0.30

2.55




+0.36

2.75




+0.30

2.89




+0.30

3.29




+0.30

3.49




+0.10

3.79




+0.10

 
 
 
 
 
 
 
 
Bank of China 
3.45
2.15
2.15
2.55
2.75
3.05
3.35
China Construction Bank
4.70
2.65
2.65
2.65
2.80
2.89
2.99
Co-operative Bank

(*FHB only)

2.19
1.99*
2.39
2.59
2.99
3.39
3.69
Heartland Bank
 
1.85
 
2.35
2.45
 
 
HSBC
2.79
2.09
2.19
2.49
2.79
3.19
3.49
ICBC 
2.89
2.15
2.15
2.35
2.75
2.99
3.19
 
2.79
2.19
2.39
2.49
2.79
3.09
3.39

 [incl Price Match Promise] 

2.89
2.19
2.35
2.55
2.99
3.39
3.69