Personal Finance
/
opinion
David Hargreaves highlights some of the issues he's looking out for in 2022 and ponders what's looking increasingly like a very unpleasant legacy of the global pandemic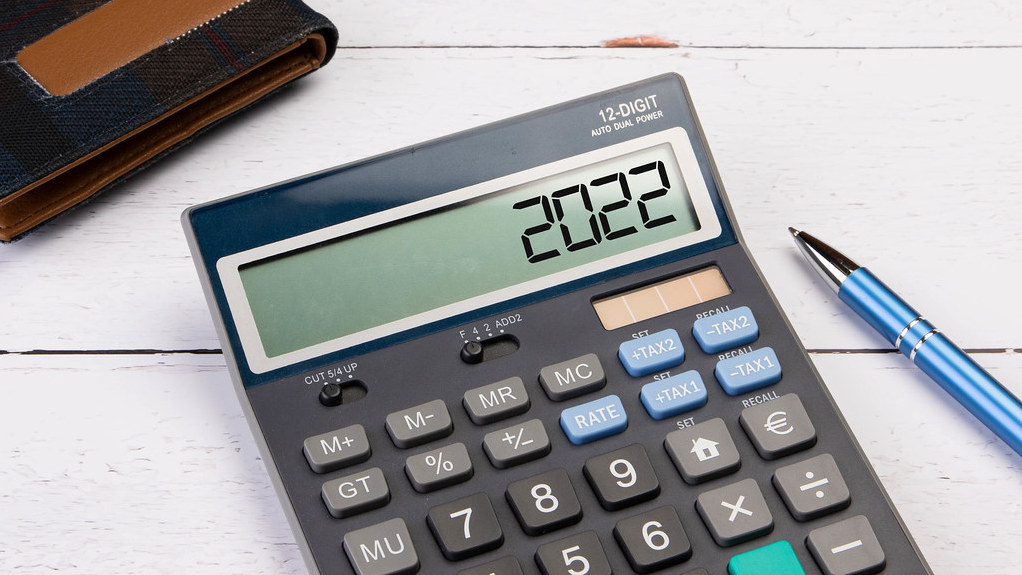 As we prepare to drop the curtain on another 'interesting' Covid year, thoughts inevitably move to what the next year will bring.
So, here's where I highlight some of the things/issues I'm watching out for over the next 12 months and hopefully give some sense of why I think they are important.
I would dearly love to NOT be talking about Covid, but as it is now very much with us in New Zealand, I will tackle it first and get it over and done with.
I had hoped, and still hope that 2022 can be the year in which we see the pandemic start to recede in terms of direct impact.
The emergence of the new Omicron variant demonstrates painfully that until the world's wealthier nations (and that does include us) get serious collectively about vaccinating ALL nations and not just the privileged ones then we will continue to keep getting frights and setbacks as the unvaccinated provide breeding conditions for super mutant strains.
We are all in this together. We've all got to get out of this together.
I don't know about you, but I'm not planning any overseas holidays this year. And I'm not expecting an influx of tourists coming here. The Government's super cautious border opening plans would suggest that, realistically, travel (in the sense of it being anything like what we had 'before') is not likely to be a 'thing' till 2023. This could change. If the whispered dream scenario of Omicron becoming the dominant - but much milder - variant transpires then it might happen earlier. But I'm not holding my breath.
So, that's Covid itself. What will it leave us with?
That's going to be the fascinating thing. From a global economic perspective it looks increasingly like the Covid sting is in the tail. And that's quite different to what we saw with the Global Financial Crisis. 
The GFC was a demand shock. So, recovery from it was, in basic terms about building demand back globally.
Covid, as we are now realising, has not been about demand. The massive stimulus packages around the world have ensured demand as economies 're-opened'. 
What we've seen instead then is this 're-opening' demand come smack, bang up against massive supply problems. Supply chains are something we are blissfully unaware of - till they break.
This has opened the door for the spectacular re-emergence of inflation. From an economic perspective, global inflation is likely to be the legacy of Covid. And I for one am not convinced that either the supply chain problems, or the resulting inflation, are going to be tamed as easily as central banks and the like are still trying (increasingly unconvincingly) to convince themselves will be the case.
The current talk is for New Zealand to see a peak annual inflation rate of around 6% as of the end of this year and then declining through next year. But everybody has been getting this wrong in the past 12 months. And they might get it wrong in the next 12 as well.

I think the prospect of Stagflation - rising prices, stagnating economy - is very real and obviously something to be feared. I'm really not sure what would happen and how long it would take us to climb out of it. It would, simply be something out of the real-world experience of any of the people charged with managing the economy here and globally.
Even if the global supply chain issues that we've seen this year do resolve over 2022 - and I'm not convinced they will - we've still got the legacy of cost increases that have occurred this year. And that is feeding into wage expectations. As one example close to my heart because my local supermarket is empty, Countdown distribution centre workers from the company's two sites in Auckland got (after strike action) a 5% wage rise for the next year.
The potential for the old wage-price spiral is there. It's happening.
How our economy kicks on over summer will be important. There's no international tourists again. There wasn't last year of course and we rode through that impact with some style. But this year we have Covid in the community. And that promises to be a severe dampener.
If, particularly service businesses, don't have a good summer, then things could slow up considerably. The labour market is tighter than a tight thing at the moment - but that could start to change quickly. Just imagine. Businesses with much lower revenues - but much higher costs. Not good. At all.
This could all be significant for interest rates. I don't see interest rates as being necessarily one-way traffic (IE up) over 2022 as is currently predicted by economists and the RBNZ. Not if we start to see heat rapidly coming out of the economy. I think a significant pause in interest rate hikes and maybe even some pullback is more than possible.
On a very much related issue, I'm going to be also looking closely at availability of credit. We know that banks have been hit with everything in relation to home lending from LVRs to the prospect of debt-to-income controls. All these things will have made banks wary of lending. Then on top of that has come something that arguably has not been widely discussed enough - the new Credit Contracts and Consumer Finance Act (CCCF Act) rules that came into effect on December 1, 2021.

In essence these rules put much greater emphasis on banks and other lenders getting more detail from would be borrowers about why they need the loan, their income and their expenses. And the lender is required to make sure the would be borrower can afford what they are borrowing. And the lender has to keep detailed records of the inquiries they made - IE to be able to demonstrate they did make inquiries.
This seems to now make banks and other financial providers the babysitters of those seeking loans. The banks effectively have to be able to prove that people will pay them back. That sounds tough. 
I really do wonder about the extent to which this is simply going to scare banks off lending. Anecdotally it is already happening. Will it be a short-run reaction to the new rules or more pervasive? Credit crunch, anybody? If people can't borrow then life's going to get pretty interesting. I would definitely say watch this space. And keep watching
And I also wonder if we might not see changes to these rules. From my reading of them they don't look realistic. After all, if I tell a pack of lies to my bank to get a loan and don't repay it, is it fair my bank's effectively held responsible for believing my fibs? 
That might all sound like I'm being an apologist for the banks. In truth there's probably fewer bigger non-fans of banks than me. But they are vital in keeping money flowing. 
If there's any suggestion that the money is stopping flowing come early next year then this could wildly exacerbate the problems I suspect we are going to have anyway.
All of which leads us into the housing market. What a run it has been on during these Covid times.
If we take February 2020 as the starting point in NZ for Covid (and it's when we reported our first cases), well, since the pandemic began median houses prices had (according to REINZ figures) risen about 40% by October 2021, the latest figures available at time of writing. In good cold, hard, cash, the median in Auckland has increased $362,000 in that time (to $1.25 million), while for NZ, ex Auckland the rise has been $203,000 (to $753,000) and for NZ including Auckland it's $255,000 (to $895,000).
So, Covid has made the average Aucklander with an average Auckland house $362,000 richer. Thank you, Covid!
The question obviously now is what happens to prices and I wouldn't pretend to have a clue. I didn't predict a 40% Covid rise in prices and I suspect, unless you are prone to telling whoppers, you are not going to claim to have predicted that either.
I think which way the housing market goes next year is going to be pivotal. I think housing, both directly and indirectly (bringing in migration to the mix), may well be the election winner in 2023.
In terms of what happens in 2022, all I would say from observing previous periods when the heat is coming out of our housing market, Kiwis stubbornly refuse to accept any such indignity as accepting a LOWER price than what they paid for their house. Doesn't happen. You buy a house, own it for a few years, add on x dollars, wheel the profit off to the bank and start again.

So, faced with the prospect of falling houses most kiwis will sit, holding breath, blue in the face, till the market improves again. Because it always does and nobody loses money on houses. Therefore, I think the barrier to actual price falls is a high one.
But what if we do see ongoing pressure coming on prices?
Well, I think it would all get pretty political, pretty quickly.
Therefore, as I say, the housing market could well determine the winner of the next election. I'm not kidding.
Our prosperity and sense of well being is now more than ever inextricably bound up in the housing market. It always was. It's just more so now. To the point of no return. 
There's a readily available 'Get out of Jail Free' card for the housing market - once our borders are open again.
Yep, that's right, bring in the migrants.
It will be easy to suggest as a policy, couched in the terms of helping grow business and the economy - and I reckon it would win an election. 
Surely, the National Party won't be able to resist it - it worked for the party during the John Key years. But you can go further than it did then. Target the rich. I mean really target the rich. Let 'em in and get them buying up a storm of some nice expensive houses. Chuck out the Labour Party's foreign buyer ban. 

The Labour Party will undoubtedly keep a keen eye and may well take a proactive stance itself to shore up the housing market. I confidently expect it will at some stage backtrack on its intentions to have fewer migrants coming in than before the borders closed.
We are at the crossroads with housing in New Zealand. Do we accept the possibility of some falls in the value of housing? Bearing in mind it doesn't have to be actual falls in terms of dollar prices - some serious inflation would of course reduce the value of a house even if the dollar value stayed the same.
Or do we aim to ensure house values can't fall? As I say, wave the magic migration wand and this can be done. NZ the Monaco of the Pacific? Only live here if you are loaded? I don't rule it out. Some would say we are already there. We are not. We could go much further yet. 
Next year will be a defining one in where our housing market actually goes.
All in all a fascinating year is in prospect.
For me, whatever else happens, I really do hope we can start to put Covid behind us. I don't know about you, but I haven't enjoyed the past two years.
But even once we do physically rid ourselves of the pandemic, I'm afraid its shadow in an economic sense, is likely to be longer than anybody might hope.
That will be the legacy. And I hope it's not going to be as toxic a legacy as I fear. 
*This article was first published in our email for paying subscribers. See here for more details and how to subscribe.