Personal Finance
/
analysis
Home loan interest rates are ratched up by two more banks, although there are signs wholesale funding costs have stopped rising
[updated]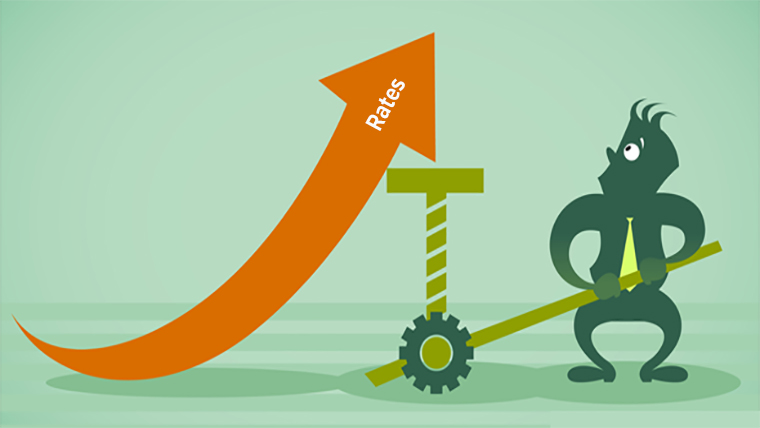 Both Kiwibank and TSB have moved both their fixed home lending rate cards up.
They follow a general and relentless move up by most of the other major banks last week.
As a result, Kiwibank has settled on a competitive 5.19% for its one year fixed rate, a level they have alone among the main banks, but matched two of its main rivals at 5.69% for two years. That leaves these three lower than ANZ or ASB for this key battleground two year rate.
TSB's increases are far more modest and position it well below Kiwibank and the four large Aussie banks.
Notably, TSB's one year rate is now 4.85% and its two year rate is unchanged at 4.99%. These are among just a small and decreasing handful of rate offers below 5%.
TSB did not announce matching term deposit rate increases with Monday's shift. But Kiwibank did. There are other deposit rate changes to report too, which are covered here.
These rises come as financial markets are showing second thoughts about future bond yield direction. Swap rates slipped last week and will undoubtedly follow international markets down again Monday.
This mortgage rate hiking cycle could well top out for a while.
In fact it is worth noting that while we were on holiday, Australian bond yields and wholesale money costs retreated quite sharply after a strong run-up, a move not matched in New Zealand. The early signs are that wholesale market rates are falling today.
One useful way to make sense of these changed home loan rates is to use our full-function mortgage calculator which is also below. (Term deposit rates can be assessed using this calculator).
And if you already have a fixed term mortgage that is not up for renewal at this time, our break fee calculator may help you assess your options. But break fees should be minimal in a rising market.
Here is the updated snapshot of the lowest advertised fixed-term mortgage rates on offer from the key retail banks at the moment.
Comprehensive Mortgage Calculator