Personal Finance
/
news
Big banks' mortgage serviceability test rates now start at 8.5% and rise above 9%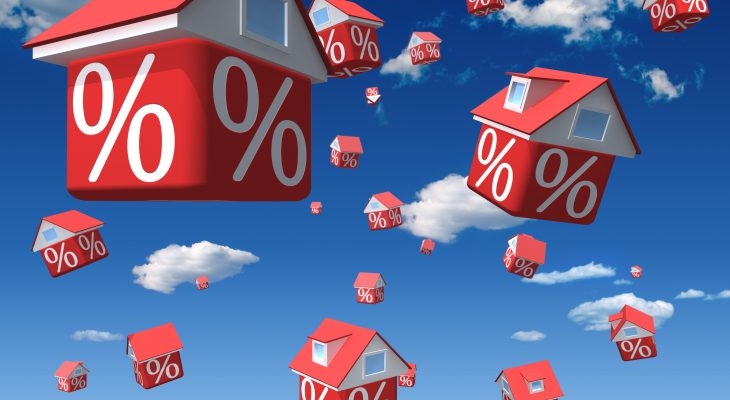 New Zealand's biggest mortgage lenders are now stress testing mortgage applicants at interest rates nearer 9% than 8%.
Banks use test rates to assess would-be borrowers' capacity to meet repayment requirements if interest rates rise.
ANZ NZ's test rate, or what it calls its servicing sensitivity rate (SSR), is now 8.60%. ANZ is the country's biggest mortgage lender with lending exposure of $102.566 billion as of December 31.
"ANZ's SSR is currently sitting at 8.60%. The SSR is regularly reviewed to ensure it remains responsible and reflects the current interest rate environment," an ANZ NZ spokeswoman told interest.co.nz.
ASB, the country's second biggest mortgage lender, has an even higher mortgage serviceability test rate.
"Our current servicing test rate is 8.75%," an ASB spokeswoman says.
"Test rates are set to ensure customers have room in their current budget to make larger repayments if interest rates rise. We consider a range of factors when setting a test rate, including current and forecast economic conditions, current home loan interest rates, and how interest rates may change across a longer time-period or economic cycle."
That ASB test rate is up 25 basis points since mid-February when the bank's CEO, Vittoria Shortt, said it was 8.50%.
Westpac adds 2.5%
As its mortgage serviceability test for new borrowers Westpac, NZ's third biggest mortgage lender, adds 2.5% to its interest rates at the time a loan is taken out.
"Like other banks we run a stress test and price in a buffer to our mortgage offers, so that if interest rates rise customers can continue to manage their finances. The main relevant test right now is that we're adding 2.5% to retail rates and seeing if that can be serviced. For example, someone applying for a loan at our Choices fixed two-year special rate of 6.54% would have their servicing tested at 9.04%," a Westpac spokesman says.
As of December 31, Westpac had home loan exposures of $64.902 billion.
A BNZ spokesman says BNZ's mortgage serviceability test rate is 8.50%.
"We regularly evaluate this rate to ensure all lending is appropriate and delivering the right outcomes for our customers. An OCR change may lead to a reassessment of the test rate," the BNZ spokesman says.
BNZ, the country's fourth biggest mortgage lender, had loan exposure of $55.629 billion as of December 31. Between them the big four banks held residential mortgages of $296.384 billion, or 88%, of the total $337.758 billion of outstanding loans, according to Reserve Bank data as of December 31 last year.
RBNZ wants current lending rates maintained
On Wednesday the Reserve Bank (RBNZ) increased the Official Cash Rate (OCR) by 50 basis points to 5.25%. With Consumers Price Index inflation above 7%, the highest it has been in more than 30 years, and the RBNZ targeting inflation of between 1% and 3%, it has now increased the OCR by 500 basis points since a low of 0.25% between March 2020 and October 2021.
The RBNZ says the OCR needs to be at a level that will reduce inflation and inflation expectations to within its target range over the medium term. Maintaining the current level of lending rates for households and businesses is necessary to achieve this, the RBNZ says.
The average two-year bank mortgage rate is currently 6.443%, down slightly from 6.582% in late January. In mid-2021 it was as low as 2.524%.
Eyes on 2021 borrowers
Last May the RBNZ warned that, if home loan interest rates rose as it expected, a significant number of people who borrowed for the first time in 2021 could find it difficult to pay their mortgages and cover their other expenses. At that stage the RBNZ's OCR projection saw a peak of 3.9% in June this year, implying one-year and two-year fixed mortgage rates would hit about 6% over the following 12 months.
"If mortgage rates rise as forecast, there is a risk that a noticeable number of households that borrowed for the first time in 2021 will find it difficult to pay their mortgages and cover all their other usual expenses. This is because a 6% mortgage rate is close to the level at which borrowers were tested [by banks] during the COVID-19 period. There is a risk that these borrowers will need to cut back spending by more than currently assumed to meet their higher debt-servicing costs," the RBNZ said in May 2022.
"During 2021, major banks tested new borrowers' ability to service mortgages at interest rates of 5.5% to 6.5%. These test rates are used to assess customers' maximum borrowing capacity, and most will borrow less than the maximum. Therefore, mortgage rates up to these levels should result in relatively few borrowers having difficulty paying their mortgages."
According to the New Zealand Banking Association, about 56,000 new home loans were taken out between July and December 2021 at an average size of $407,000.
The RBNZ's next six-monthly Financial Stability Report is due out on May 3, when it may provide an update on where it sees current mortgage rates versus banks' serviceability test rates during the low interest rate, surging house price period of 2020-2021.
Last October ANZ CEO Antonia Watson told interest.co.nz the lowest her bank had tested borrowers at for servicing sensitivity was 5.8%.
"There are rates higher than that now which I acknowledge. But there are other buffers built into the equation, although we are looking at that cohort that was tested at that rate very carefully," Watson said in October.
Watson said the 5.8% test rate was in place for about six months in 2021, "when people were getting home loans at 2.4%."
And last November BNZ CEO Dan Huggins told interest.co.nz BNZ's mortgage serviceability test rate had been 6.25% when the OCR was at 0.25%. At that stage BNZ was not seeing borrowers who took out loans in 2021 paying interest rates at levels above what they were tested at.