Borrowers advised to snatch long-term fixed mortgage rates while the cost is low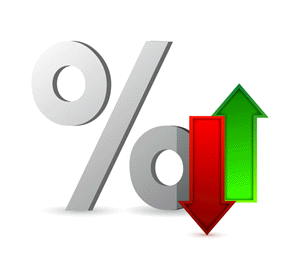 ASB and BNZ's economists are advising borrowers to lock in longer term fixed mortgage rates, which are lower than floating rates.
BNZ says five-year mortgage rates, which fell around 50 basis points over the past month, look attractive.
"There is now virtually no difference between five-year fixed and floating rates," BNZ says.
ASB points out last year's dip below 7% has taken the five-year fixed rate significantly lower than the average level over the past 10 years (7.7%).
It says the rate offers certainty for a much longer period of time than the shorter-term fixed rates, and is only 50 basis points above the one-year rate.
"Accordingly, the five-year term offers a long-term hedge in case future interest rates rise to substantially higher levels than we envisage."
John Bolton, managing director at Squirrel Mortgages, notes five-year carded, or advertised, fixed rates at 5.95% are "an exceptional rate for clients needing a degree of certainty, or investors wanting to diversify their interest rate risk."
Bolton points out the interest rate curve is very flat, with similar rates from one year to five years.
"It can't really get any flatter without an OCR decrease, so rates are about as low as they will go," says Bolton.
He also says there's enough good news domestically to make the chances of the Reserve Bank lowering the OCR negligible. Bolton suggests those intending to fix rates do so quickly as longer-term rates could easily kick back up again.
Nonetheless he says when interest rates do rise, it wont be by much.
"We believe that lower than normal rates are here to stay and we've been consistently saying that for some time now," says Bolton.
Meanwhile BNZ predicts five-year rates will rise from here.
BNZ says, "We see five-year rates pushing higher, after the US Federal Reserve begins hiking around mid-year, and the market becomes less convinced the RBNZ will imminently cut rates."
ASB says longer-term rates will most likely change over the year ahead, even if the RBNZ holds the OCR steady at 3.5%.
"The US Federal Reserve is expected to lift interest rates over the next year. But the current bout of dis-inflationary forces stemming in part from tumbling oil prices is clouding the outlook for US interest rates."
The weak European economy and related low inflation have triggered more monetary policy stimulus from the European Central Bank. These global influences look set to keep term rates low in the immediate future, while global growth concerns are high.
"However, we expect the global backdrop to improve over the course of the year. And that improvement should in turn eventually lead to higher offshore interest rates, and higher NZ term mortgage rates," ASB says.
Nonetheless, all three lenders say fixed-term shorter-term rates are the cheapest option at the moment.
Bolton says two and three year fixed rates, which range from around 5.45% to 5.60% and 5.65% to 5.75% respectively, are providing the best value for money.
ASB says its six-month rate is nearly 1% below the floating rate.
"Borrowers can create some certainty, and obtain a lower rate than floating by fixing for short terms," ASB says.
"In fact, almost all of the carded rates at the main banks are lower than floating rates at the time of writing, effectively meaning borrowers can create interest rate certainty and at the same time save on interest rate costs."
"Right now the RBNZ's signal to pause, and the low global rates, are helping keep the six-month and one-year rates and some targeted 'specials' on offer under 6%, significantly below the floating rates."
BNZ expects shorter-term fixed rates to keep falling, before rebounding later this year.
BNZ points out two-year wholesale rates have fallen a further 25 basis points over the past month and sit around 3.60%.
As for floating rates, Bolton says there's no point staying in a floating rate, as most borrowers will be paying 6.00% to 6.25%.
ASB says floating mortgage rates should remain stable in the foreseeable future, if its view that the RBNZ will keep the OCR on hold, is correct.
"Despite the four OCR increases, the floating rate remains around 75 basis points below its 10-year average of 7.5%.
"If the RBNZ were to actually cut the OCR, then borrowers would benefit soon afterwards."
Yet ASB still expects the cost of floating rates to be higher in coming years than the cost of locking in fixed term rates now.
It suggests splitting a mortgage into different terms, or a mix of fixed and floating mortgages, can be a good strategy for keeping a bit of flexibility while locking in some interest rate certainty.
See all banks' carded, or advertised, home loan rates here.
This is how mortgage rates from the banks will probably compare as at 9:00 am Wednesday, February 4, 2015:
| | | | | | | |
| --- | --- | --- | --- | --- | --- | --- |
| below 80% LVR | 1 yr | 18 mths | 2 yrs | 3 yrs | 4 yrs | 5 yrs |
|   |   |   |   |   |   |   |
| | 5.45% | 5.70% | 5.55% | 5.99% | 6.49% | 6.59% |
| | 5.59% | 5.70% | 5.55% | 5.59% | 5.99% | 5.99% |
| | 5.69% | 6.09% | 5.65% | 5.69% | 6.49% | 6.59% |
| | 5.69% |   | 5.55% | 5.89% | 6.39% | 5.89% |
| | 6.09% | 6.30% | 5.79% | 5.89% | 6.79% | 5.99% |
|   |   |   |   |   |   |   |
| Co-op Bank | 5.59% | 5.49% | 5.59% | 5.74% | 5.99% | 6.25% |
| | 5.45% |   | 5.65% | 5.79% | 6.49% | 6.49% |
| SBS Bank | 5.59% | 5.74% | 5.49% | 5.49% |   | 5.94% |
| | 5.70% | 5.90% | 5.50% | 5.95% | 6.40% | 6.50% |
--------------------------------------------------------------
Mortgage choices involve making a significant financial decision so it often pays to get professional advice. An AMP mortgage broker can be contacted by following this link »
--------------------------------------------------------------