The recent surge in mortgage borrowing has seen the country have the highest annual growth in outstanding mortgage money since February 2008; the recent strong growth in savings is starting to reverse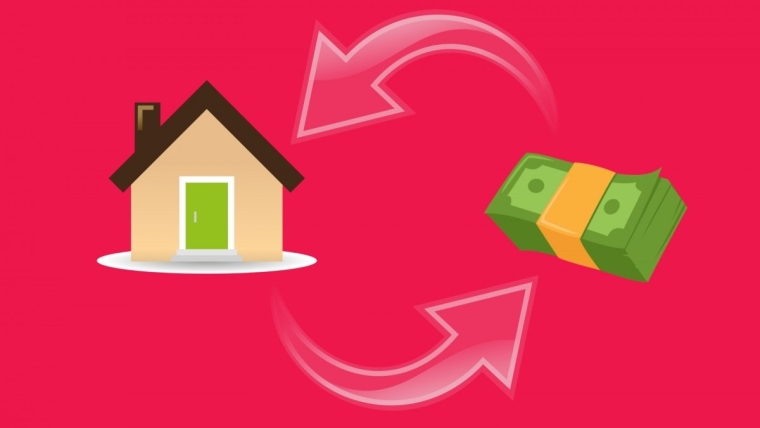 The surge in mortgage growth has continued in the past month, while the recent strong growth in savings now seems to be reversing quite quickly.
New Reserve Bank sector lending figures show that in May there was another $3 billion increase in the amount of mortgage stock outstanding in the country, bringing the grand total to $314.744 billion (including both banks and non-bank lenders).
The latest increase means that the annual rate of increase has lifted to 11.4% from 11% a month earlier and that's now the fastest pace of growth since February 2008.
If the rise and rise in mortgage debt has been making the country look a little one-dimensional in respect of its economy, May has brought a bit of encouragement through some stirrings in both business and agricultural lending.
Total business lending stock saw its largest monthly increase since March 2020, up by $461 million (0.4%) in May, with its annual 'growth' improving from -5.3% to -3.9%.
Total agriculture lending stock rose by $196 million, mainly due to horticulture, but there was also a first (small) increase in dairy lending since August last year. Dairy lending has been falling sharply.
The annual decline in agricultural lending shrank to -1.2% in May from 1.5% in April.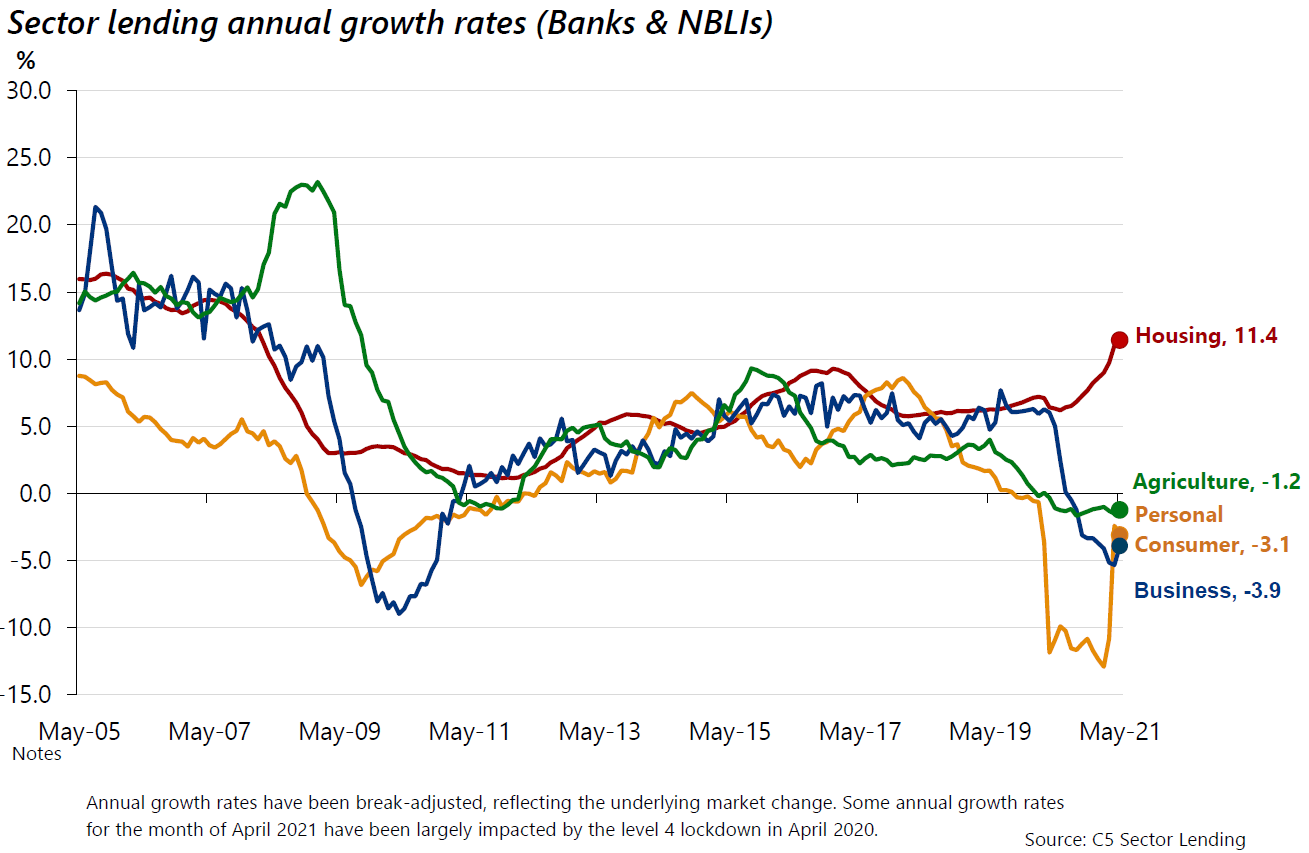 We've been borrowing up a storm, but till recently we've been saving some cash too.
However, the new RBNZ deposits by sector figures show that the big growth we saw in deposits during the height of the Covid crisis last year is starting to unwind.
Seems like we are starting to spend it.
Household deposits dropped to $203.98 billion in May from $204.937 billion in April. That was mostly down to another big drop in the amount of term deposits - but the amounts in savings and transaction accounts has now stagnated too.
In terms of the annual growth in the amount of money held by Kiwi households in deposits that fell to 5.1% in May from 6.4% in April and 8.3% in March. As at the end of December the annual growth in household deposits was 9.8%.