Weekly mortgage approvals reach year highs by both total and average value as life returns to housing market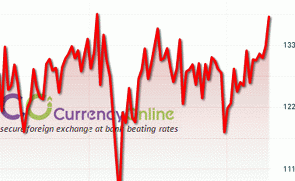 By Gareth Vaughan
Weekly residential mortgage approvals rose to their highest overall value and highest average value this year last week as the housing market starts to show some flickers of life.
Reserve Bank data shows 5,714 mortgages were approved in the week to December 3 worth a total of NZ$789.1 million or an average of just over NZ$138,000 each. The latest weekly figures follow those for the week to November 26 where the value of approvals hit NZ$742.9 million, the highest level since May 21.
Meanwhile, Realestate.co.nz reported a seasonally adjusted 7% rise in new listings during November to their highest level for any one month since June 2008 and the highest November since 2007. And Auckland's largest real estate agency, Barfoot and Thompson, says it sold 668 properties in November, up 19.1% from October.
Barfoot and Thompson noted a surge in sales of luxury houses which comes as the latest weekly Reserve Bank figures show a trend of rising average mortgage values (see our chart below).
The rise in mortgage approvals comes as the new CEO of ANZ, the country's biggest bank, puts out a message that his bank is 'back in the game" with its "doors open" for business. David Hisco, who replaced Jenny Fagg as ANZ New Zealand CEO in September, also says ANZ has  "reviewed" some lending criteria. This has included "loosening a little" in the above 80% loan to valuation ratio category.
Hisco's comments come after ANZ's September quarter General Disclosure Statement showed ANZ, which also owns the National Bank, wrote more home loan business in the September quarter than in any quarter since June 2008 with its housing term loan book increasing by NZ$317 million.
For new residential loans ANZ and National have been offering to pay up to NZ$1,000 towards customers' legal costs and waive the application fee for mortgage applications received and approved between October 3 and November 30 and settled by December 31.
The ANZ and National banks have also been offering mortgage brokers an extra 0.10% bonus commission for applications received and approved between October 3 and November 30 and settled by year's end. They say new residential lending must top NZ$50,000 in value for borrowers to be eligible.
ASB and Westpac have also offered spring specials to try and entice home buyers into the market and have been incentivising mortgage brokers to bring them business.
The mortgage approval growth also comes after several banks, led by Kiwibank, trimmed some fixed-term mortgages in an attempt to spice up demand in a what was a quiet spring housing market. See all mortgage rates here.
Nonetheless, despite the lift mortgages approvals for the week to December 3 are still down nearly 22% by volume and almost 23% by value year-on-year based on comparing the most recent 13 weeks of data to the same 13 weeks last year.
The Reserve Bank data defines an approval as a firm commitment to provide credit for the purchase of housing, which has been accepted by the borrower. It says a commitment exists once the home loan application is approved, and a loan contract or letter of offer has been issued to the borrower. Seven banks respond to the central bank's survey representing about 94% of total housing lending.
The series excludes banks' own customer refinance, the "rolling over" of a fixed rate loan and its subsequent refinancing, business borrowing where the security is the owner's home, the underlying value of a loan being "topped up" and when a loan is topped up with extra borrowing only the topped up portion is included.
Included in the data is the refinancing of other banks' customers, loans refinanced using a different bank, any loan where the security changes, borrowers selling property where the loan is secured against and purchases another, any loan where the liability holder changes, and existing mortgages held by individuals being incorporated into a family trust or other such special purpose vehicle.