Reserve Bank figures show investors still very active in house market, while business and agricultural lending is heading sharply higher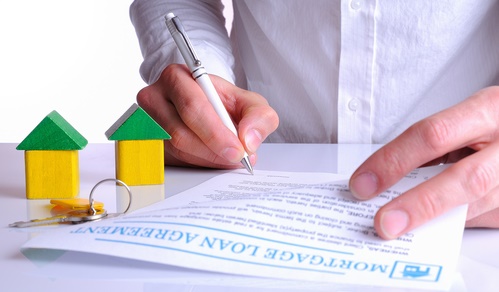 By David Hargreaves
Property investors are still very active in the housing market and getting a bigger slice of the mortgage pool in recent times, according to the latest Reserve Bank figures.
But the share of the mortgage money going to first home buyers is shrinking.
Meanwhile business lending has recorded its biggest annual surge since March 2009 and agricultural lending has grown at its fastest annual rate since February 2010.
The RBNZ has published mortgage lending figures by borrower type only since last August.
In that time the portion of total residential mortgage lending going to property investors to buy houses has increased in most months, starting out at 29% of the $4.024 billion of new residential mortgage lending total in August, and rising to a new high of 32.8% (which in dollar terms is just over $2 billion) in the latest month, March. The total of new mortgage lending in March was $6.314 billion.
The figures would suggest investors are not being put off at this stage by talk of an overheated market, particularly in Auckland - or by RBNZ plans to potentially introduce new macro-prudential measures targeting investors.
The RBNZ itself has suggested that property investment in Auckland might be accounting for around 40% of sales in the country's largest city.
At the same time the share of the national mortgage market for first home buyers, having reached a high of just 11.1% in December has shrunk markedly since, falling to 9.4% (in dollar terms $596 million) in March.
In terms of the types of mortgages being entered into, the rush by homeowners into fixed interest mortgages is continuing.
The latest RBNZ figures detailing all current mortgages show that about 73% of the country's $202.276 billion worth of mortgages are on fixed rates, a proportion that has been growing by the month since the amount on fixed rose above the amount on floating in June 2013. Before that the amount on floating had been as high as 63.4% in the first half of 2012.
The figures show that although some banks are targeting longer term fixed rates, there's been no rush by customers to take up such rates, although the amount borrowed for more than five years did rise sharply in March - but only to $66 million, from $38 million the previous month. The most popular fixed term is still from 1-2 years.
In terms of the rate of growth in new mortgage lending, as measured by the RBNZ's sector credit figures, it had an annual rate of increase of 4.9% in the 12 months to March, up from 4.8% the previous month. Total household claims, including consumer debt, rose for the fourth month in a row by a seasonally-adjusted 0.5%, with the total reaching $214.701 billion in March from $213.577 billion in February. The annual rate of increase was 5%, up from 4.9% the previous month.
As referred to earlier, business borrowing took a big jump, to $85.627 billion in March from $83.963 billion in February, with the annual growth rate of 7.3% being the strongest since March 2009.
Agricultural lending, likewise, had a big surge, up to $54.989 billion from $54.43 billion - making a 6% annual rise, the biggest since February 2010.
Strangely, the strong growth in both business and agricultural borrowing levels probably paint vastly differing pictures of the performance in the two sectors at the moment.
The business lending figures presumably reflect the strong levels of confidence in current economic activity, but the rise in agriculture sector indebtedness is more likely a reflection of the swiftly declining fortunes in the dairy industry and as farmers seek to make up shortfalls in their cash flows with borrowed money.
This article was first published in our email for paying subscribers. See here for more details and how to subscribe.