ANZ economists see a slowing of house market activity and say 'this time looks different'; banks 'rationing credit'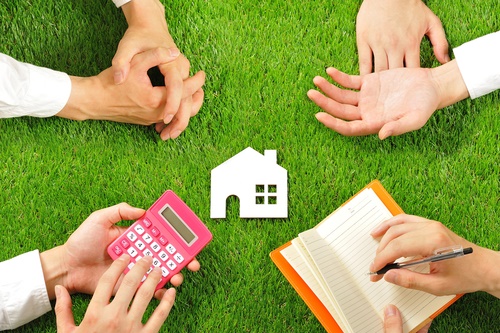 ANZ economists say housing market activity is cooling because of the new LVR restrictions and they believe this slow down is different to ones seen after previous LVR moves.
In the bank's weekly Market Focus the economists say that history would suggest the current cooling will be temporary given a shortage of supply, and the market will "fire up again" in around six months.
"However, this time looks different as banks are actively attempting to lean against excesses, the interest rate cycle (both domestically and offshore) is maturing, valuations are even more stretched, additional macro-prudential measures are being worked on, and market forces (i.e. more intra-regional migration) will assist. This should temper the market from firing again until the supply side catches up," they say.
The economists say that banks are now "actively rationing credit" and "leaning against activity at the top of the cycle".
"In an environment where credit growth is still far outpacing deposits, the former needs to slow and the latter rise," the economists say.
"Lending criteria have been tightened beyond explicit prudential requirements. That's a) responding to higher economic risks at the top of the cycle; b) trying to bring some balance back to the economy (i.e. stop the current account deficit blowing out); c) responding to shifting regulatory requirements (i.e. deposit and liquidity requirements); and d) common sense; excessive credit can be a key driver of booms and busts.
"The danger is that curtailed credit restrains housing supply though, so there is no free lunch."
The economists stress they are not saying they are expecting a correction "or anything like that".
"Valuations are certainly stretched and risks have increased, but outright weakness is hard to envisage when net migration flows sit at records, supply is responding only slowly, interest rates remain historically low and the underlying economy is still performing well (although there is a chicken and egg argument of course). 'Cooling' is quite different to 'cool'.
"But we do feel that it is now less likely that the market bursts away again in a few months' time as it has done before."
As well as the 'credit rationing', the economists cite several other reasons for why things are different this time.
The interest rates cycle is maturing
"We no longer see any further OCR cuts after a "final" cut next month, and that cut is already effectively incorporated into current mortgage rates. But it is the international scene that is far more important to watch, where the realisation of higher headline inflation, a shifting focus to fiscal policy, and more hesitancy from some central banks to ease further are seeing yields increase. A spike higher in rates looks unlikely; the world is still far too fragile. But the boost that ongoing interest rate falls have provided the market looks to be behind us," the economists say
Valuations are even more stretched than they were
"In Auckland, we estimate that the ratio of house prices to income is close to 9 times. When the initial LVR restrictions were introduced, it was 6½ times. Nationwide, the ratio is now close to 6, when it was less than 5 in 2013. Over 50% of average disposable incomes are now needed to service the debt required to buy the median house in Auckland with a 20% deposit. Despite historically low interest rates, that is on par with 2007."
More macro-prudential measures are coming
"The RBNZ has made it clear that it wishes to introduce, or at least have the ability to introduce, debt-to-income restrictions. Discussions with the Government are ongoing, but we'd expect to get more information in the RBNZ's Financial Stability Report next month."
Other policymakers are also stepping up their efforts
"Residency visa requirements have been tightened and increased funding for social housing has been mooted. From a political perspective, the pendulum is swinging more actively towards restraining demand and boosting supply. While there is still massive inflow potential for immigration given the global scene and political fracas, signs of improvement in the Australian economy could see departures pick up."
Market forces are assisting
"While there is a shortage in Auckland, there is a surfeit of houses in some regions. A migration "push" (Auckland is too expensive), and pull (the regions are cheaper) is playing out. Adjustment factors such as the average number of people per house is rising as valuations force changes. That means the kids staying longer at home too."
The economists say this combination is "no panacea" amidst a housing shortage in Auckland (and Wellington and the Bay of Plenty), "but these factors should temper the market's natural push to keep rising, and effectively buy time for the supply side to adjust and respond – which it will, over time".