New RBNZ figures show over a quarter of the amount owed on mortgages in this country is for investment property, while over 40% of that money is on interest-only terms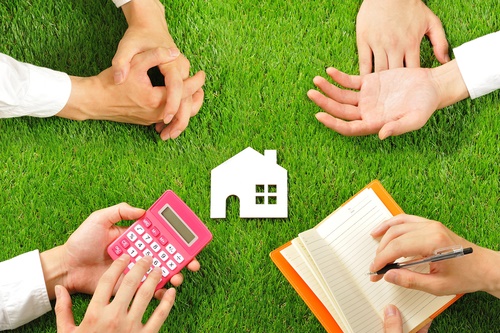 By David Hargreaves
Over a quarter of the outstanding amount of mortgage financing in this country is for investment properties, according to a new series of statistical information from the Reserve Bank.
And over 40% of the money borrowed for investment property is on interest-only terms.
The RBNZ has produced a whole new statistical series on banking figures, replacing some stats, and augmenting existing and revamped information series such as the C5 table monitoring sector credit.
With concern being expressed nationally about the levels of household borrowing in particularly, the new information collated and provided by the RBNZ gives a much more powerful look into the country's borrowing patterns and practices.
A new table on bank loans by purpose breaks down the designated purpose of all outstanding borrowing totals and will act as a useful companion to the new residential mortgage lending by borrower type figures the RBNZ has been publishing since August 2014.
We do know from that latter series that nationwide (though largely led by Auckland) the share of new mortgage lending going to housing investors had soared - reaching around 38% prior to the RBNZ putting in place new 40% deposit rules for investors toward the end of 2016. Since then the share of new lending going to investors has declined to more like 26-27%.
But that's new lending.
The new series outlines the picture regarding outstanding loans - and this shows the predominance of housing investment is not new.
As of the end of February this year, there was $230.804 billion in total outstanding on mortgage loans. Of this, some $66.481 billion, or 28.8% of the total, was owed on mortgages styled as being for residential investment. 
The new information has been backdated only as far as December, but it is worth noting that it mirrors the picture demonstrated in the new lending stats, whereby borrowing by investors has stalled since the introduction of the 40% deposit rule.
Since December the amount outstanding on mortgages for residential investment has risen by just $379 million (a 0.57% increase), while the amount for owner occupier mortgages has risen by $1.1864 billion (1.14%).
Looking a bit more closely at the investor figures with the RBNZ's new series on loans by product we can see that $28,191 billion, or 42.4%, of the money borrowed for investment houses is on interest-only terms.
Perhaps surprisingly, over 16% of the money ($26.474 billion) borrowed by owner occupiers (out of a total of $164.323 billion) is on interest-only terms.
In Australia the banks of course have been told to rein back - to no more than 30% of new lending - the amount they loan out on interest-only terms. There's been no suggestion of similar moves here, though, in fairness, the amounts of new lending on interest-only are at nothing like the levels across the ditch and have been declining in recent times.
The RBNZ's new bank loans by purpose figures also usefully breakdown commercial borrowing figures. They show, for example that about a third (keeping up with NZ's property theme) of the nearly $100 billion of outstanding business lending is for commercial property.
In the agricultural sector, over $40 billion of the $59 billion borrowed is for dairy farming. Separately, the loans by product figures show that over half of all agricultural borrowing is on interest-only terms.