Westpac economists say many are getting it wrong expecting interest rates to rise soon; they don't see a rise till late next year; a subdued housing market will be a key reason why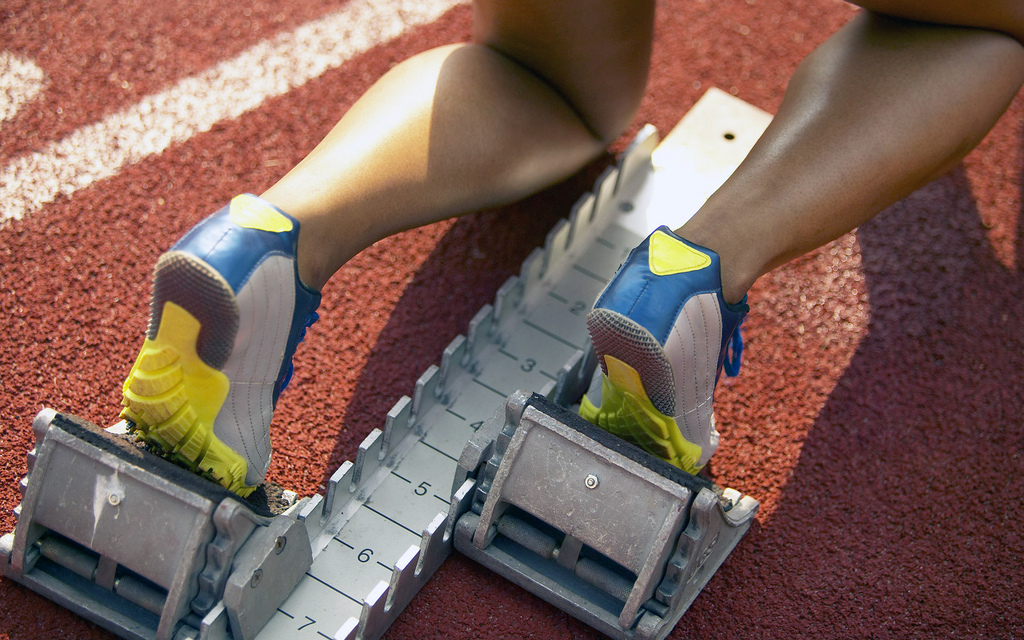 The financial markets are currently too keen to get out of the starting blocks picking interest rate rises, according to Westpac economists.
They don't see interest rate rises till late next year - and they think a subdued housing market will be one of the reasons why.
In their Weekly Commentary the Westpac economists say the markets are "always eager" to pick turning points in the economic cycle.
"That's perhaps unsurprising given the potential payoff in being the first to get it right. But it also means that, from time to time, financial markets can be a bit too keen to get out of the starting blocks when it comes to picking the timing of central bank tightening or easing cycles.
"We think now is one of those times."
They point out that the Reserve Bank's Official Cash Rate has been unchanged at 1.75% since November 2016 and their pick of the next move being not till late 2019 contrasts with the markets having priced in a rate hike from the RBNZ by early next year.
"One reason we are more dovish than the market, or indeed the RBNZ's February Monetary Policy Statement, is that we think that growth will slow this year. GDP growth reached 4% in 2016, but has since slowed to around 3%yr and we think it could slow further in the year ahead. Weaker than expected GDP growth means the economy may struggle to generate the non-tradables inflation required for the RBNZ meet its inflation target."
The economists said there were several reasons they expect the pace of GDP growth to remain slow. The recent slump in business confidence is set to weigh on investment, growth in the construction sector will be restrained as the Canterbury rebuild continues to wind down and capacity constraints elsewhere in the country start to bite, and a gradual slowing in net migration will dampen population growth.
"Importantly, we're predicting an extended period of subdued house price inflation in response to government policy changes due to be introduced in the coming years.
"These include restrictions on foreign buyers, an extension on the 'bright line' test for capital gains, and the ring-fencing of losses on investment properties. There's also the possibility of a broad-based capital gains tax coming back on the agenda in the run-up to the 2020 election."
The economists say a weaker housing market will "have a big effect on household spending".
"New Zealanders hold a large proportion of their wealth in either investment or owner-occupied housing, and weakness in the housing market tends to translate into softer consumer spending.
"In some quarters, doubts about this relationship emerged in 2015 and 2016. However, faith in this relationship was restored by last year's revisions to historical GDP data. The revisions included upgraded estimates of household spending that were much more consistent with the strength in house price growth we'd seen over 2015 and 2016."
The Westpac economists say that, internationally, they have recently updated their view on the likely path of US Federal Reserve policy, with interest rates in the US now set to rise more aggressively than the economists had previously thought on the back of strong momentum in the US economy, and major fiscal stimulus now in train.
"The US government has recently signed off on a US$1.5tn tax cut package and a US$300bn boost to defence spending. This is a controversially large spending boost at a time when the economy is already running close to full capacity, igniting inflation concerns.
"We now forecast the Fed to raise rates three times in 2018 and twice more in 2019 (March and June), boosting the US dollar.
"A lower NZ dollar will provide some offsetting tradables inflation pressure, making up for the weaker economy as far as inflation forecasts are concerned."
So, the economists say that balancing all the factors, they think it is most likely that the RBNZ will remain "on hold" until late 2019.
"Of course forecasting is an uncertain business, and we have warned that although an OCR cut this year is not likely, it remains a possibility.
"Indeed, given our views on GDP growth, we regard a cut in the OCR this year as more likely than a hike."