The annual growth rate in the amount of mortgage money outstanding remained at 5.8% for the third month in a row, while non-bank lenders are experiencing a perceptible rise in mortgage lending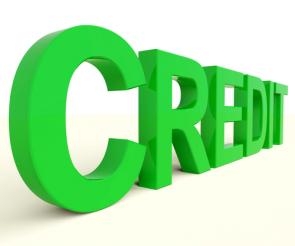 By David Hargreaves
For the third month in a row, the total monies outstanding in mortgages grew at an annual rate of 5.8% in March.
The stabilising of this growth rate follows over a year in which the annualised rate of growth in mortgage borrowing had slowed month-by month.
For example, in December 2016 the annualised growth rate had hit 9.3% but then slowed rapidly after that.
The latest Reserve Bank figures monitoring sector credit show last month the amount outstanding on mortgages as of March was $247.377 billion, compared with $245.845 billion in February. Those figures include both banks and non-banking lenders.
The March figures show there have been some interesting moves in the non-bank lending. 
From a very small base, the amounts being loaned in mortgages by the non-bank lenders have been increasing quite significantly.
As of the end of March there was $2.276 billion worth of mortgage money owed to non-bank lenders, which was an increase of 4.1% (nearly $100 million) in just a month.
The total outstanding of mortgages to non-bank lenders has risen by 24.5% in the past 12 months and by nearly 56% (over $800 million) in the past 24 months.
Doubtless this is a trend that will somewhat interest the Reserve Bank since the non-bank lenders are not covered by the RBNZ's loan to value lending restrictions.
But for sure, the amount at this stage involved with the non-bank lenders is small. By some comparison, in 2007 when the meltdown of the finance company sector began in earnest, there was about $8.5 billion outstanding in mortgages to non-bank lenders.
Elsewhere in the latest RBNZ figures, the recent sharp rise in personal finance borrowing has continued to reverse this month, with the annual rate of growth in the amount outstanding having shrunk to 7.5% from 8% in February and 8.5% in January.
And in the non-personal finance business, lending to the agricultural sector, at a little under $60.8 billion continued to be fairly static, with an annualised growth rate of 2.7%, while business borrowing - which has gone somewhat softer since the Coalition Government came in, stood at a total of just over $108.5 billion - up a little under $150 million on February's figure and showing an annualised growth rate of 4.6% down from 5.3% in February.