RBNZ Governor Adrian Orr says central bank has 'historically low level' of house price inflation projected; says investor perceptions 'are being tested at the moment'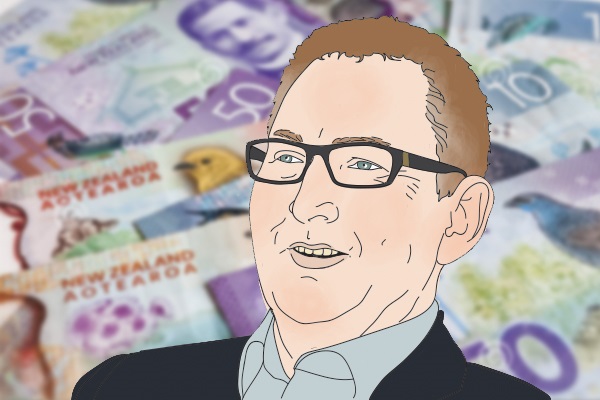 By David Hargreaves
Reserve Bank Governor Adrian Orr says the central bank's latest forecasts for house prices over the next three years show a "historically low level of house price inflation growth" across the country, but with negative growth in Auckland.
"We have it as effectively zero in real terms throughout the [three year] projection horizon," he said on Wednesday at a media briefing after release of the bank's latest Monetary Policy Statement.
"That of course is for the country as a whole rather than just Auckland.
"Auckland is a big component of giving us confidence that it will be on average that type of low nominal growth across the country.
"Auckland – without doubt – negative, the rest of the country or many parts of the rest of the country still strongly positive on average. It's a good outlook," he said.
Asked about how far prices might potentially go, Orr said: "We don't project a particular Armageddon in house prices in New Zealand because there are so many factors that are supporting that asset class at the moment.
"But we would say that investor perceptions are being tested at the moment."
In the MPS document itself, the RBNZ says house price inflation is expected to increase slightly over 2019. The near-term pick-up in house price inflation is supported by lower fixed-term mortgage rates, and the recent easing of the central bank's loan-to-value ratio restrictions (from January 1).
Over the medium term, annual house price inflation is projected to fall to around 2%, which would put it somewhere in line with overall inflation.
Asked whether he was worried that consumers might stop spending in the face of a flat housing market, Orr said, no.
"What we have noticed over recent times is that the propensity of consumers to spend out of their increased perceived wealth from house prices has actually declined.
"A lot of what is driving our consumption growth going forward is the fact that people are employed, that real wages are rising, and our projection is for that to continue – both nominal wages rising as well as employment growth being very robust."      
In the MPS document the RBNZ states that annual consumption growth has slowed from around 6% two years ago to 3.3% in the September 2018 quarter.
"While household income is expected to be supported by the tightening labour market and a higher minimum wage, consumption growth is expected to moderate further. This is consistent with moderating population growth and low house price inflation over most of the projection. 
"Growth in residential investment has also slowed, after several strong years. Activity in Canterbury has fallen. Elsewhere, constraints such as access to usable land, labour, and finance are holding back further growth.
The effect of KiwiBuild
"The KiwiBuild housing programme is expected to add to residential investment from the second half of 2019 as related policies, such as land for housing, start to alleviate constraints in the sector."
The RBNZ has in fact compiled a separate note on the expected impact on monetary policy of the KiwiBuild policy.
"The Bank has included $2.5 billion of additional (net) nominal construction spending generated by KiwiBuild in our projection," the note says.
"This is consistent with between 7,000 and 14,000 extra houses being built, assuming each costs between a half and the full value of an average new build.
"The net contribution of KiwiBuild to residential investment is what matters for monetary policy.
"As such, the Bank must make assumptions about how the capacity constraints discussed above will impact the effectiveness of KiwiBuild, and therefore what the programme's impact on monetary policy will be.
"While KiwiBuild is assumed to contribute 100,000 affordable houses over 10 years, it is unlikely that this will be achieved without crowding out a significant amount of other residential construction activity, given the current and projected state of the construction sector.
'Crowding out'
"Taking capacity constraints and crowding out into account, the Bank's point estimate is that KiwiBuild generates a net $2.5 billion of additional nominal residential investment activity by the end of fiscal year 2022.
"Over the next three years, the Bank assumes that half to three quarters of the houses built under the KiwiBuild programme will be offset by crowding out of private sector developments. The Bank's forecast for KiwiBuild is equivalent to between 7,100 and 14,200 additional houses being built over 2019-2022, depending what you assume about the average consent value of these houses."
The RBNZ says it expects that the majority of KiwiBuild houses will be constructed outside its forecast horizon because of the constraints in the construction sector: it will take time to ease these constraints.
The Bank is expecting that the construction sector will continue to face robust demand and constrained supply. This means that the net contribution of KiwiBuild to residential investment is expected to be smaller than if there was spare capacity in the construction sector. However, if the housing market were to soften and residential construction slow or decline, then KiwiBuild may help to prop up demand in the sector, resulting in a larger net contribution.
"In the 2019 fiscal year, the Bank assumes that the net contribution of KiwiBuild to residential investment is almost zero, as the KiwiBuild programme is in its infancy and the construction sector is capacity constrained. Over the next few years, the net contribution of KiwiBuild is expected to increase as programmes within KiwiBuild, such as Land for Housing, start to ease capacity constraints."