RBNZ Governor takes heart from NZ's full employment levels as the country braces itself for higher interest rates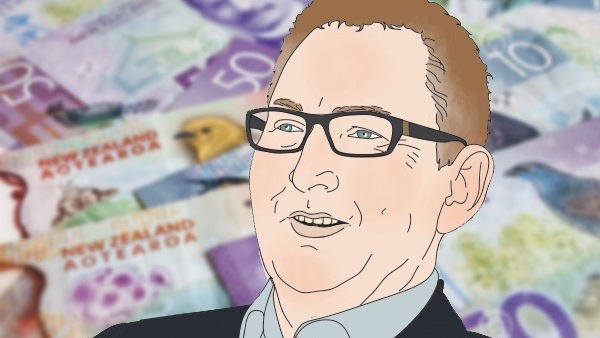 The country's very full employment levels are being pointed to by Reserve Bank Governor Adrian Orr as a key reason why households are going to be able to cope with the much higher interest rates ahead.
The RBNZ hiked the Official Cash Rate on Wednesday to 2% and indicated the OCR could be around 4% in 12 months' time, which has raised concerns about household's ability to cope with very substantial mortgage rate rises.
And Orr was asked about this - and the prospect of a recession - by MPs at a Finance & Expenditure Committee hearing on Thursday.
He said household balance sheets in NZ were in a strong position.
"...Especially because we are employed. The single biggest concern for a bank, a household, a housing market is the state of the labour market. Banks do not want to be foreclosing. Banks are happy to talk with customers if people are employed and committed to continuing to service mortgages," he said.
MPs pointed out that with the number of mortgages due to be reset at in coming months, this would slow the economy.
"That's our intention," he said.
"We've raised interest rates with the explicit intention of slowing down demand growth."
Asked about the possibility of a recession, he conceded: "That is one of the risks.
"In an outright sense. If you are growing too fast to be able to supply the goods and services - its only inflation. That means you can either suddenly manage to ramp the supply side up or temporarily reduce demand."
But in terms of whether there would be a recession: "We don't project a recession at all.
"...Can I rule a recession out? No. Can I rule a future boom out and higher interest rates. No. So, that's our best central projection that we can have."
The RBNZ in its latest forecasts is not projecting inflation to return to its 1% to 3% targeted range till the end of next year.
"In terms of how long we will have inflation outside of the band, we need to be able to credibly bring inflation back within the 1% to 3% range without doing unnecessary damage to or instability to output, interest rates and the exchange rate," Orr said.
"What does that translate to? It means we are focused on inflation one to two years ahead because that helps us look through to the core parts of the inflation, and adjust conditions to achieve that."
Orr was pressed by National Deputy leader on National's current big theme of the current Government being a big spender. She asked Orr if current Government spending was putting upward pressure on inflation.
The answer was: "We believe it is putting upward pressure on aggregate demand and hence inflation - now. And then over the course of the projection period it starts to have a negative impulse. So, over the near term - a positive impulse upward pressure on aggregate demand, but with the fiscal projection that we take, it then eases off through the projection period."
Willis stressed that the Government had never stuck to a projected spending track and questioned Orr further on this.
He conceded that Government spending was one "variable" the RBNZ had to deal with. "Higher than otherwise Government spending would mean all other things equal higher than otherwise inflation pressures."
Asked by other MPs whether the recession risks had increased recently, Orr said: "Yes - internationally. And of course that sheets home to New Zealand. And it sheets home in different ways. So the first part. We are starting in New Zealand in a very strong starting position. Of course we are still floating in this global economy. The recession challenges are coming through significant downgrades in growth expectations internationally. 
"...And for us, especially China. It's such an important trading partner for us. The Covid lockdowns, the ongoing supply constraints, the activity there is one of the things we need to watch and worry about.
Asked about future projections of the growth of trading partners, Orr said: "The confidence bands around any of these projections is always wide.
"The butterfly flaps its wings and something different is happening again. You know we can create quite plausible stories where a lot of the current price pressures dissipate quickly. Oil prices stop rising even if they just stay there and so on and so forth.
"So you can have stories where a lot of the inflation pressure and necessary monetary restraint ends up not being needed.
"Likewise you can tell stories where you are in a very tough global environment.
"So the reason we are doing what we are doing today is to at least make sure we can head off the single biggest risk to this nation at the moment, which is enabling current price CPI inflation become embedded in future ongoing inflation expectations."
Orr was then asked whether there was anything that could be done when governments around the world undertake the kinds of stimulus seen with the pandemic to prevent a subsequent surging of asset, particularly, house prices.
"No. Not for monetary policy. But there are many other policies that you could do. And the number one other policy is make sure there's lots of houses.
"We've seen the outsized price reaction to an interest rate because housing has been so scarce. We are seeing more of a dull reaction going forward as housing supply increases."
Orr said while houses are dwellings "people will treat them and be priced like an asset. Higher interest rates means lower asset prices and vice versa.
"We can't target house prices and inflation. You can't do both."
Asked about risk factors to the economy and whether the building/housing industry represented the biggest risk, Orr said consumption made up the biggest bulk of total spending in the economy and one risk to the economy was around falling consumer confidence.
"But the building sector has always been New Zealand's canary. It's either boom or struggling."
Orr indicated that the RBNZ has been doing work with the housing industry around what the future sustainable path for construction of houses is.
"Clearly it's not the current growth rate. That's unsustainable. It's too fast. People can't get the labour, get the resources, so, there is a sustainable growth rate that is below where we are. Can we slow things down gently or does it come with a thud?
"That is going to take a lot of sensible conversations between the owners and the builders and between the owners and banks. And we really do call on that credit facilitation to be open minded and medium term thinking. This supply is a fantastic opportunity."
Orr said the RBNZ was now seeing credit grow for businesses, while there was slowing mortgage investment.
"So you are seeing the right changes happening in the patterns. 
"But we don't want to leg trip ourselves between builder and financier."