Recent global auction results are offering economists encouragement that Fonterra will be able to achieve a return to farmers in the 2020/21 season at the upper end of the co-operative's forecast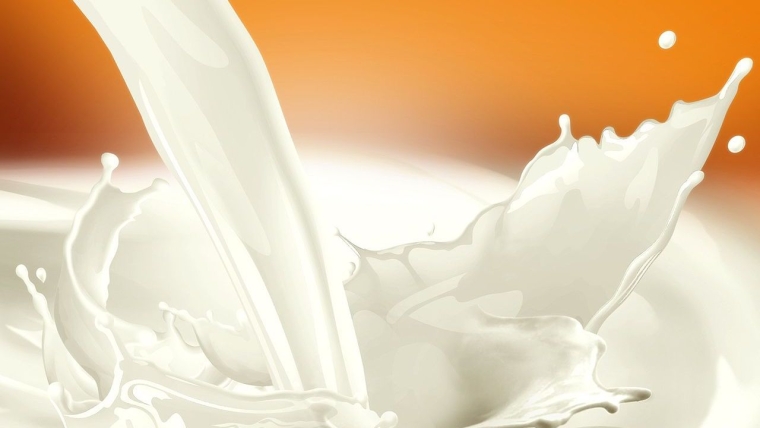 It's still early days for thje 2020/21 production season but economists see recent global dairy auction results as boding well for giant dairy co-operative Fonterra.
Fonterra began the latest season with a very broad forecast range, saying farmers could get somewhere between $5.40 and $6.90 per kilogram of milk solids.
Last week - and following a very good result the week before at the GlobalDairyTrade auction - the Fonterra directors narrowed the forecast range to between $5.90 and $6.90, giving a 'midpoint' price of $6.40 compared with $6.15 in the initial forecast.
In announcing the improved forecast, Fonterra chairman John Monaghan said the lift to the bottom end of the price range was being predominantly driven by improved market conditions in China.
"After an initial shock due to Covid-19, dairy consumption in China is recovering with more people spending on food. We're seeing customers ramp up promotional activity as they look to catch up on the sales losses incurred over lockdown."
While the GDT result on Wednesday morning our time this week saw overall prices as measured by the GDT Price Index slipping back slightly (-0.7%) this meant that most of the spectacular gains (+8.3%) from the auction two weeks earlier were held on to.
ASB has lifted its forecast for the 2020/21 season to $6.75 from $6.50.
"We are encouraged by the prices at recent GDT events, ASB senior economist Chris Tennent-Brown said.
"...But [we] are putting some of the strength down to buyers adding some padding to stocks as a risk management strategy given the acceleration in global Covid-19 cases and increased potential for logistics disruption. This behaviour is evidenced by the strength in near-term WMP [Whole Milk Powder] prices, which are significantly higher than the longer-dated prices at the last two GDT events. 
"If this proves to be the case, we'd expect a price adjustment lower in the coming months, and our forecast takes this into account. In addition, we think the risk is the [New Zealand dollar] firms over the year ahead. Although Fonterra will have significant hedging in place already, our bias for the NZD is another reason to keep our forecast slightly lower than the latest dairy prices imply."
Westpac senior agri economist Nathan Penny said the Wednesday morning GDT result meant that dairy auction prices had "consolidated the massive gains" made at the previous auction.
"Recall that WMP prices surged 14.0%, while overall prices jumped 8.3%. WMP prices are now 1.8% ahead of where they sat at the end of January or, in other words, prices have comfortably wiped out the earlier Covid-related price falls."
Penny said the latest GDT result had reaffirmed ASB's $6.50 milk price forecast for 2020/21.
"Broadly, we expect dairy auction prices to remain firm through the New Zealand winter and then for prices to weaken later in the season through the peak New Zealand production months."
Penny said Fonterra's comments about improved market conditions in China fitted in with "the strong Chinese economic data evident over recent weeks".
"For farmers, the lift in the bottom of the range has allowed Fonterra to increase its advance payments. Indeed, the 25- cent lift in the forecast midpoint (from $6.15/kg to $6.40/ kg) is worth circa $450 million of additional farm income."
Fonterra is announcing its annual results in September and at that time will release its final milk price for the 2019/20 season. This is expected to be around $7.15, with Fonterra having recently narrowed its forecast range to between $7.10 and $7.20.
See here for the full dairy industry payout history and for economists' forecasts.