Latest figures show agricultural lending hits a new high, while household borrowing continues to steadily climb again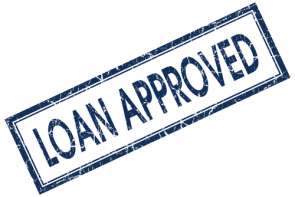 The strongest levels of year-on-year lending for three years saw the country's total agricultural sector borrowing hit the NZ$50 billion mark for the first time ever in February.
The latest Reserve Bank figures show that agricultural lending rose 5.2% between February 2012 and February 2013, which is the strongest rate of annual growth since February 2010.
Meanwhile, elsewhere in the economy, borrowing on houses continued its more brisk rates of recent times. Total house borrowing rose over NZ$700 million to NZ$179.38 billion in February, which is up 4.3% year-on-year – the highest rate of increase since December 2008.
And while in dollar terms the increase in February was rather smaller than the previous month, which saw house borrowing jump by NZ$952 million, it was the biggest increase in borrowing during a February since 2008.
Consumer lending was unchanged on the previous month at NZ$13.2 billion, though this figure was up 1.5% year-on-year.
Including the consumer figures, total household borrowing was at $192.58 billion, up 4.1% year-on-year, which was also the highest annual rate of increase since December 2008.
On a seasonally adjusted basis the rate of increase was steady on the previous month at 0.4% and continues the recent trend for stronger growth. The monthly rates of growth, however, are still far more modest than in the mid-2000s, for example, when monthly growth rates of as much as 1.5% were seen.
Total business borrowing jumped by over NZ$100 million to NZ$79.19 billion, which was up 2.5% year-on-year.
Westpac senior economist Felix Delbrück said there had been a "sharp uptick" in business lending, which represented a 0.4% rise on a seasonally-adjusted basis.
"Agricultural and other business borrowing both saw their strongest monthly growth in nearly a year - though for agri the pickup in borrowing probably reflects the hit to farmers' cash flows from drought (in seasonally adjusted terms agri deposits fell sharply over the month)," he said.
Household debt was once again rising faster than household incomes, he said.
"This month we also had an update of the RBNZ's comprehensive annual household balance sheet numbers. According to these figures, over 2012 household debt rose 3.5%, whereas the RBNZ estimates that disposable income rose just 1.9% over the same period.

"This increase in household debt has been supported by rising asset values. We know from the RBNZ data that household financial assets rose 9.6% over the year, up from 3.9% in 2011. And we estimate that housing wealth has also risen strongly. As a result the estimated ratio of household assets to household debt is now the highest since 2007. Strictly speaking this means that households aren't 'leveraging up' but simply tapping their growing equity. Of course, that doesn't mean that recent trends are sustainable. Net wealth also increased in the early stages of the 2000s housing boom – and we all know where that ended up."
Delbrück said the concern at the moment was that the recent improvements in household balance sheets have been significantly helped along by historically low interest rates, which have boosted asset prices and kept debt servicing costs low.
"We have also seen the phenomenon of 'lazy' deleveraging, where existing borrowers have taken advantage of low interest payments to pay off principal faster. If interest rates rise back to normal levels, we could see household balance sheets coming under renewed pressure on all three fronts – house prices would look increasingly overvalued, debt servicing costs would rise, and existing borrowers would find it much harder to pay off their debt than it has been in recent years."
This article was first published in our email for paid subscribers. See here for more details and to subscribe.