A weaker than expected rise in global dairy prices has left big question marks over the attainability of Fonterra's $4.60 milk price forecast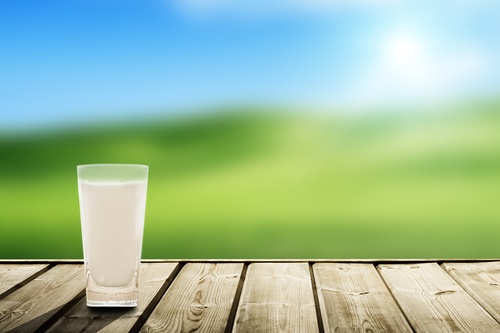 By David Hargreaves
The questions remain about whether Fonterra can make its forecast $4.60 per kilogram of milk solids price for farmers this season after prices gained only a little in the GlobalDairyTrade auction overnight,
The tepid 1.9% rise in the GDT Index and 1.8% gain in the crucial Whole Milk Powder price, to US$2304 per metric tonne were rather worse outcomes than had been indicated by futures trading in the lead up to the auction. It had suggested fairly chunky gains.
Fonterra recently re-affirmed its $4.60 milk price forecast but has made clear that the forecast is based on an assumption that there will be reductions in production globally and that this will help to boost international prices next year.
AgriHQ dairy analyst Susan Kilsby said it was disappointing that the GDT prices didn't move up by as much as the market anticipated.
"However, the results are not surprising given that demand for dairy commodities is still weak relative to global milk supply."
The later-dated WMP contracts traded at just a small premium over the closer-dated contracts at the auction.
"The premium was less than it was at the previous auction indicating buyers are less concerned about securing supply for later in the season than they previously were," Kilsby said.
ANZ rural economist Con Williams said the auction outcome "certainly wasn't endearing of a more sustainable recovery taking hold in the first quarter".
"The WMP curve was very flat suggesting buyers don't as yet have too many concerns about weaker New Zealand supply conditions and further recent reductions in auction volumes. SMP pricing was a little better than intervention pricing in Europe (US$1,860/t) and some products traded below this level too. This suggests that until European milk supply slows and/or more product is placed into intervention, the market will continue to struggle to clear its excess product."
Williams said ANZ economists saw potential for New Zealand milk collections to deteriorate further heading into the New Year.
"This is likely to further reduce auction volumes and support prices. But by how much and for how long will depend on offshore fundamentals, which remain challenging.
"Until these improve, we continue to take a conservative approach to budgeting expecting a milk price of $4.25-$4.50/kg MS in 2015/16."
Westpac senior economist Anne Boniface said the auction produced "a fairly soft outturn" given that Fonterra had announced a reduction in the volumes offered, including a 2% cut in the forecast supply over the next 12 months.
"More broadly, Fonterra now expects its milk collections to be down 6% over the 2015/16 season. They had previously been expecting a 5% decline.
"Nevertheless, firmer prices in last  night's auction are broadly consistent with our forecast of a $4.50 farm gate milk price this season. However, this forecast relies on further improvement in prices in the new year as dry weather takes a bite out of NZ milk production."