Global dairy prices fall for the fourth consecutive auction, though not by as much as predicted; Wholemilk powder down 3.7%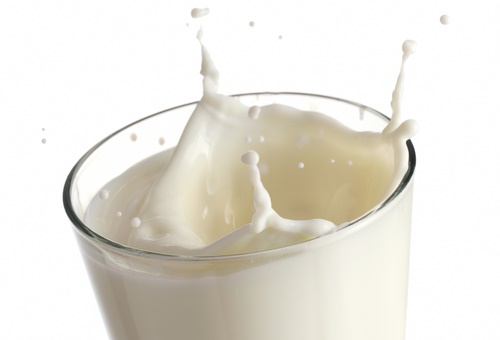 The outcome of the latest GlobalDairyTrade auction was not as bad overnight as futures trading had suggested it would be, but the latest fall still suggests Fonterra is likely to need a further downward revision to its $4.15 per kilogram of milk solids milk price forecast for this season.
In what was the fourth consecutive auction of falling prices, the GDT Index receded by 2.8%, while the key wholemilk powder (WMP) price fell a further 3.7% to an average US$1890 per metric tonne. The latest price is still some 18.9% above the low of US$1590 hit last August, but is now also 33% below the US$2824 price seen in October after a reasonably strong rally.
The indicative milk price as calculated by AgriHQ has eased a further 27c to $4.05, to now sit below Fonterra's current forecast price. See here for the full dairy payout history.
ASB economists today revised down their pick of a milk price for this season to just $3.90 from $4.10 previously. They also dropped their pick for next season's price by 50c, though at $6 for the new forecast, they are still taking a more positive view of prospects for 2017 than some other economists.
ASB rural economist Nathan Penny said the "dairy price ducks refuse to line up" at the moment.
"First, good growing conditions have moderated the anticipated dip in NZ production this summer. At the same time, global growth concerns (read China) and commodity market weakness continue to spillover into dairy markets and sideline buyers. It seems dairy can't catch a break.
"In the end, we still expect lower NZ supply to boost prices. But this adjustment is taking more time than we anticipated, and therefore our milk price outlook has changed. In particular, dairy prices will start the 2016/17 season lower than we anticipated earlier in the year."
AgriHQ dairy analyst Susan Kilsby said overall market sentiment "very bearish", meaning a sustained price recovery was unlikely to occur until the later part of 2016.
"Prices are now at very attractive levels for buyers which will stimulate a little extra demand, but while global milk supplies continue to grow it is difficult for a sustained market recovery to occur."
Bank economists have been trimming their forecasts for the Fonterra milk price, with a growing belief - as demonstrated by ASB's revision today - that the $4.15 Fonterra forecast is not achievable.
And many economists are now starting to doubt the extent of any recovery into the 2017 season as well.
Westpac economists previously slashed their year-ahead forecast for the farmgate milk price to just $4.60 per kilogram of milk solids for 2017.
In that regard it is worth noting that while the near-term WMP contract prices generally did better than expected in the latest auction, the longer contracts did not fare too well.
Previously, prices had been quite a bit higher for the longer delivery contracts, indicating a belief that prices would rally, but in the latest auction, the August delivery contract slumped 17.8% to US$2043.
Westpac senior economist Anne Boniface said today that "it still looks like a long tough road ahead for the dairy sector".
"To date, the sector has displayed impressive resilience. Farmers have trimmed as much fat from their operations as possible – cutting costs, shelving capital investment plans, and increasing reliance on pasture based feed. And with necessity the mother of invention, anecdotally many have also come up with smarter ways of doing things, moving toward adopting best practise and generally improved productivity. Low international oil prices, falling interest rates and a benign inflation environment locally have also helped on the cost side of the ledger.
"However, such measures can only continue for so long. If our forecasts are right, and many farmers are facing a third consecutive season where revenues are below costs, signs of stress in the sector are likely to increase. And the impact of this won't just be confined to the rural sector."