Global dairy prices dipped 2.9% in latest auction to seven-month low; key Wholemilk powder prices down 0.8%; very disappointing result against pre-auction expectations of a reasonable rise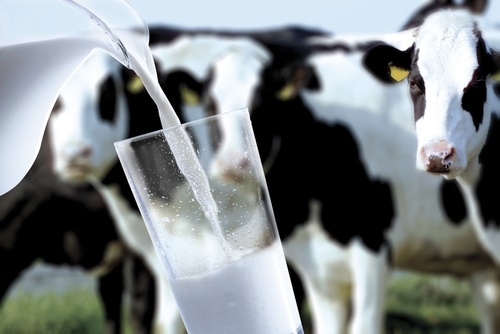 By David Hargreaves
Global dairy prices resumed their destructive downward path overnight at the latest GlobalDairyTrade auction, with the GDT Index slumping 2.9% and hitting its lowest point since last August.
The key Wholemilk powder price dipped 0.8% to an average US$1971 per metric tonne, which was a particular disappointment, given that futures trading ahead of the auction had suggested meaningful gains were likely in WMP prices.
The modest gains in prices that were achieved in the auction two weeks ago remain the only gain recorded so far in 2016.
The latest auction results have simply poured on more trouble for farmers, following on from Fonterra's decision last week to cut the forecast milk price paid to farmers to $3.90 per kilogram of milk solids for the current season, from a previous estimate of $4.15. See here for the full dairy payout history.
The auction outcome will increase the pressure on banks to pass on to farmers the surprise cut by the Reserve Bank in the Official Cash Rate to 2.25% from 2.5% last week.
This new bad news for farmers comes on the day the RBNZ is due to release results of 'stress tests' it conducted late last year on the five biggest bank dairy lenders to assess the impact of loan defaults by farmers on the financial system.
Farmers have had two consecutive poor seasons of returns. The concern now, however, is that every poor dairy auction from here will put pressure on the projected payout for next season as well.
AgriHQ dairy analyst Susan Kilsby said the large volume of milk that was being produced around the world, particularly in Europe, continued to put pressure on the markets.
"For any substantial improvement in prices to occur we first need to see a reduction in milk production."
Commenting on skim milk powder (SMP) prices, which fell 2.5% in the latest auction, Kilsby said continued weakness in SMP prices was likely in the coming months.
"Stocks of SMP are building in Europe. Earlier this week the European Commission announced a range of measures designed to support its dairy farmers. The support mechanisms will distort market signals and therefore European farmers are likely to continue to produce more milk than the market requires."
ANZ rural economist Con Williams said the international market had clearly not taken well the extra volume of skim milk powder, butter and anhydrous milkfat that were added for the April and May upcoming auctions.
"This combined with the spring flush in the Northern Hemisphere providing buyers with lots of options and time to source product. The two positives from the auction were a lower NZD [which dropped to US66c from US66.5c before the auction] and the steepening in the WMP curve (with later delivery contracts increasing).
Williams said, however, that Fonterra's latest milk price update of $3.90/kg MS assumed no change for international prices, "so a renewed run of softer auctions could provide downside".
"With international prices bouncing along the bottom, a conservative approach to early season budgets for 2016/17 should be taken around the mid-$4/kg MS."
Williams said focus would now shift to Fonterra's first-half results to be released on March 23.
"While we don't forecast dividend earnings the underlying momentum and other restructuring activity should at least support results toward the top of the current guidance band ($0.45-0.55/share).
"The market will need to be on the watch out for other activities to aid farmer cash flow too. This is likely to include an extension of the farmer loans offered earlier in the season and the possibility of paying out 100% of the dividend (current guidance infers 75-80%). Of course both have implications for Fonterra's debt position and the strategy of trying to push more milk into 'value-add' products/channels."
Meanwhile, Fonterra confirmed today that its Kaikoura site - which Fonterra earlier said employed 22 people - would be closed. Fonterra first announced likely closure on March 1 and confirmed it today in this statement:
Fonterra Co-operative Group Limited has today confirmed the permanent closure of its Kaikoura site, following the conclusion of staff consultation.

Mark Leslie, Director New Zealand Manufacturing, says the decision to close the site has not been made lightly. 

"While it is difficult for the people involved, we have a responsibility to our farmer shareholders and unit holders, and our customers to be as efficient as possible across our business, especially given the low milk price," says Mr Leslie.

Kaikoura's cheese volumes will be split between Fonterra's Lichfield, Clandeboye, Stirling and Whareroa cheese plants, where cheese production is up to 16 percent more cost effective than at Kaikoura.

Mr Leslie says the Co-operative has a long history in Kaikoura and staff and farmers feel a strong connection with the site.

"We are conscious that this is a difficult time for some local farmers, staff and their families, and the wider Kaikoura community. We are doing what we can to support them through this change," he says.

"Based on consultation, around half of the site staff have indicated their interest in redeployment elsewhere in the Co-operative, and we are confident we will be able to meet their wishes.

"While we obviously would prefer to retain all of our staff, for those who are interested in moving on we will be providing assistance in their search for new roles outside of the business," says Mr Leslie.

The final day for processing at the site is expected in mid to late April.