Fonterra leaves current season forecast price at $3.90; expects improvement in market conditions over new season but urges farmers to be cautious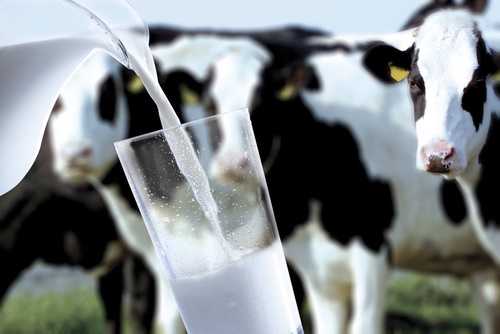 By David Hargreaves
Fonterra's opening milk price forecast for its farmers for the new season is $4.25 per kilogram of milk solids, while the dairy giant has kept its forecast for the current season at $3.90.
The body representing Fonterra's farmers, the shareholders council, said the $4.25 forecast was a "tough number" to hear but represented the reality of where the market was at the moment.
If the new season forecast remains in the low $4 range, this will mean three consecutive seasons of sub-$5 returns for farmers. See here for the full dairy payout history. 
While economists had expected Fonterra to be cautious with its opening forecast, the figure came in below average market expectations of around $4.60. The New Zealand dollar fell by over a quarter of a cent against the American currency when the forecast was released. A short time ago the Kiwi dollar was trading at just under US67.3c.
ANZ chief economist Cameron Bagrie and rural economist Con Williams said while cash flow for farmers in 2016/17 looks better than during the last 12 months, there is only a marginal increase and "it's not enough to restore profitability".
"...The sector is facing a long drawn out adjustment that is both cyclical (weak prices in the near-term) and structural (shifting supply dynamics).
"When you map this against expected expenditure, many farmers are still struggling to break-even despite cuts in expenditure and other farm management changes to help re-adjust individuals' and the sectors' cost base. Until the milk price moves back above $5/kg MS (and higher dividend payments persist), it's going to be difficult for many farmers to generate profit/breakeven.
"...From an economy-wide perspective, continued dairy cash flow pressures will weigh heavily on many other support businesses. Despite the loss being less stark, they are accumulating to a higher level. Land values will also remain under pressure. The rubber will really hit the road for the sector in the back half of 2016 and 2017. Even under a price-rebound scenario, where the 2017/18 payout looks better, positive cash flow will not return until 2018." Bagrie and Williams said.
Fonterra is required under the Dairy Industry Restructuring Act to announce its forecast milk price at the beginning of each season, which starts on June 1.
Chairman John Wilson said the co-operative's forecast took into account a range of factors, including the high New Zealand dollar/American dollar exchange rate, supply volumes from other major dairying regions, current global inventory levels, and the economic outlook of major dairy importers.
"Conditions on farm are very challenging," Wilson said.
He added, however, that the strength of Fonterra's balance sheet was enabling the company to increase the advance rate to farmers in the first half of the new season (to $3.01 per kilogram of milk solids).
"We will also bring forward payments for this season's milk. This will provide some assistance with on-farm cash flows.
"We are doing this while remaining within our policies and maintaining our financial discipline."
The New Zealand dollar was relatively high and was currently effecting milk prices and our forecasts, Wilson said.
"We are expecting global dairy pricing to gradually improve over the season as farmers globally reduce production in response to ongoing low milk prices, however we continue to urge caution with on-farm budgets."
Fonterra Shareholders' Council chairman, Duncan Coull said the signal farmers had received from the opening new season forecast was that while there were encouraging signs  the market should move in a positive direction over the next 12 months - it would be slow to do so.
"However, we as farmers are very well-tuned to volatility and its capacity to fluctuate and will have this front of mind as we work through our budgets for the coming year.
"It is also important that we take into account that this is a forecast for a season which has not even begun so, as we move through the year it is vital that farmers continue to read the signals being delivered by the market and our co-op, and act appropriately.
"Fundamental to this is that Fonterra communicates any significant pricing shifts to our Farmers in a timely and transparent manner."
Wilson said Fonterra would announce the company's forecast earnings per share for the 2017 financial year in July as normal.
In the current financial year the company has an earnings per share forecast of 45c to 55c and is aiming for a 40c dividend, with 20c of this already paid, another 10c about to be paid (on June 7) and a final 10c to be paid a bit later - though still earlier than usual to assist farmers.
Fonterra chief executive Theo Spierings said the long term fundamentals for global dairy remained positive with demand expected to increase by 2% to 3% a year due to the growing world population, increasing middle classes in Asia, urbanisation and favourable demographics.
"In addition to global supply growth slowing, we are seeing imports into major dairy markets improving compared to a year ago. China dairy consumption growth remains positive and its demand for imports has been steady over recent GlobalDairyTrade events.
"We expect these drivers to result in the globally traded market rebalancing.
"We will remain focused on securing the best possible returns for our farmers by converting their milk into high-value products for customers around the world," Spierings said.
Coull said the opening advance rate to farmers spoke to the strength of Fonterra's balance sheet.
"Farmers can look to this as an indication that their business is in a strong position, and that their board is aware of the current situation on-farm and has a desire to relieve cash-flow pressure where possible.
"However, the current environment is placing additional stress on us all and as such there is a need for us all to continue stay engaged in our communities and support our friends and neighbours."
ASB chief economist Nick Tuffley - who had expected an opening forecast of $4.80 - said the still-low milk price forecast was sending farmers a strong signal to keep focusing on costs. 
"It is also likely to bring about a greater production decline over the season than the 3% we expected off the back of an assumed $4.80 milk price.
"Potential for an even bigger supply adjustment will further reinforce the eventual upcycle in global dairy prices. After several years of strong global production growth NZ has already been responding to the weak price signal by cutting production.  Australian production is also responding, and EU production is belatedly starting to adjust. On the demand side, China's dairy imports are starting to lift back up."
ASB economists continue to expect an eventual milk price for the coming season in the region of $6/kg as the anticipated supply contraction and demand lift bring back price tension. ANZ's Bagrie and Williams said they "are inclined more toward the high $4/kg MS".
"...But the price action in the July/August period will be critical. Something in the high $4/kg MS involves the NZD/USD trading around the mid-0.60 cents and wholemilk powder prices heading back to around US$2,500/t," Bagrie and Williams said.
WMP prices averaged US$2252/t at last week's GlobalDairyTrade auction.