Dairy prices were flat at the global auction overnight, though the key Wholemilk Powder price rose by 1.9%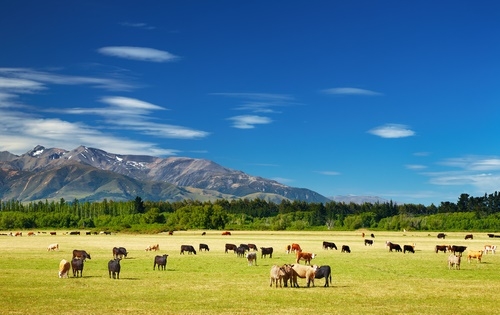 By David Hargreaves
Dairy prices were flat in the latest GlobalDairyTrade auction overnight, with an average price of US$2336 per metric tonne and the GDT Index unchanged.
But with no immediate sign of strong improvement in the prices, ANZ economists see the current price levels as implying that Fonterra will have to downgrade its current milk price forecast of $4.25 per kilogram of milk solids for the current season when this forecast is reviewed next month.
The key Wholemilk Powder price gained 1.9% overnight, with an average price of US$2079/t. There was some encouragement within the overall WMP pricing in that contracts for later delivery showed increases of over 3%, which was an improvement on the trend seen in recent auctions.
ANZ agri economist Con Williams said prices for product to be delivered in the near-term were generally under pressure, but there was more positivity for later-delivery periods.
"The WMP curve regained a small upward slope, which was positive given how flat it had been recently and the higher seasonal volumes currently being sold."
In terms of Fonterra's update to its opening milk price forecast due next month, Williams said the dairy co-operative's last two major updates had seen "spot market pricing" used.
"If this approach continues, it would imply a downgrade, with international prices having moved lower since May and the currency higher – a bad combination," he said.
"While this will continue to weigh on sentiment, any downgrade is unlikely to affect 2016/17 cash flow projections materially though."
Fonterra made its current price forecast on May 26, at which time it also re-affirmed an expected price of just $3.90 for the recently completed season. Farmers are looking at their third consecutive season of potentially below break-even prices. See here for the full dairy payout history. 
The high value of the Kiwi dollar has indeed been causing concern and not just for dairy farmers, with the Reserve Bank last week most unusually announcing it would give an updated economic assessment, due tomorrow. The clear inference to be drawn was that the central bank was unhappy with the high dollar and was likely to indicate an interest rate cut in its next review on August 11.
One of the key sticking points seen in the market to the RBNZ cutting the Official Cash Rate has been the rampant housing market and the fear that rate cuts would pour more petrol on the fire.
However, yesterday, the RBNZ announced another round of loan to value ratio restrictions, which has been interpreted by the market as clearing the way for an all-out assault on the value of the dollar and likely interest rate cut next month, with possibly another to follow.
The actions of the RBNZ have already seen some easing in the value of the Kiwi dollar, which will have brought some, albeit slight, relief to farmers. When adjusted for currency movements the latest average WMP price in Kiwi dollar terms is actually 3.25% higher than at the last auction two weeks ago, with the Kiwi having slipped from about US72c to US70.3c during that period.
However, as some indication of how much marking of time has been done by global dairy prices so far this year, the GDT Index is down 5.1% since the last auction of 2015, while the WMP average price is, in US dollar terms, down 5.9%.
Commenting on last night's auction results, AgriHQ dairy analyst Susan Kilsby said global milk supply may slow down a little quicker than previously anticipated as the European Commission has agreed to provide more than €1 billion in additional aid for its farmers. Yesterday the Commission announced a €150 million aid package specifically to provide an incentive to reduce milk production. It also plans to prolong its intervention and private storage aid programmes for SMP.
"The additional aid granted by the EU will help to slow growth in milk production – a trend that has already started to occur, while the intervention programme will help soak up any extra SMP that is produced. This will be beneficial to the market in the short-term as it will allow global supply and demand to rebalance more quickly.
"...But continuing to support inefficient farms means we are likely to be faced with over supply situations again in the future".