The bank economists who forecast a $6 milk price when such a figure looked outlandish have now raised their forecast - but have a warning for future years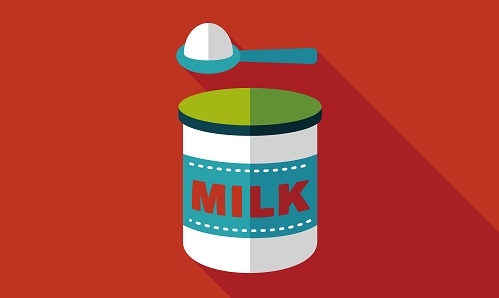 By David Hargreaves
The ASB economists, who earlier this year were completely out on a limb forecasting a $6 milk price for farmers, have now raised their forecast to $6.50 - but they do have a warning for the future as well.
The move by ASB follows the last GlobalDairyTrade  auction for the year overnight in which the GDT Index measuring overall prices dropped 0.5%, while the key Whole Milk Powder prices fell 0.8% to an average US$3,568 per metric tonne.
Putting this into perspective, however, the GDT Index is up 47.4% for this year while WMP average prices have done even better, up 54.9% for the year.
ASB senior rural economist Nathan Penny said the $6.00/kg forecast made in February by ASB economists (which was a reduction from their earlier pick of $6.50) had "served us well as we effectively drew a line in this dairy cycle's sand".
"In other words, our $6.00/kg forecast demonstrated our confidence that this season the milk price would turn.
"However, now we have come full circle and revert back to a forecast of $6.50/kg.
"At the same time, we nudge our 2017/18 forecast higher by 25 cents to $6.75/kg."
'Sooner than expected'
Explaining the reasoning behind the move, Penny said prices had "lifted sooner and higher than we had factored in".
Secondly,  the ASB economists believe that global dairy production is going to get worse before it gets better, and in turn, dairy prices can go higher in early 2017.
Lastly, President-elect Donald Trump has put a rocket under the US dollar, boosting the NZ dollar milk price, particularly heading into 2017/18.
"While farmers can now take time out over Christmas and look forward to better times over 2017, we can already see the next dairy cycle taking shape, Penny said.
And then the note of caution: "Indeed, should prices overshoot our current expectations and lead to a large global production response, a low milk price could follow in 2018/19," Penny warned. 
AgriHQ reported that Fonterra offered buyers 12,120t of WMP at last night's global auction, which was some 6% more than was available at the previous event.
They said the lift in WMP volumes was due to Fonterra changing its product mix more in favour of WMP which has been generating higher returns than other dairy products.
Production drops
They also said that NZ milk production data for the month of November - released yesterday ahead of GDT - revealed a 5.3% drop in milksolids production that month.
"Despite the ongoing weakness in milk production this data provided little to support the market."
ANZ agri economist Con Williams said the price action at the auction was "variable" across the date range of WMP contracts traded, suggesting demand "was a little more fickle than recent auctions".
"Increased near-term supply and reportedly slightly lower Chinese participation were also a feature," he said.
Williams said probably more interesting was that the SMP/milkfat stream was largely unchanged despite lower supply (-9,330 t).
"This highlighting of more intense competition and an overhang of Northern Hemisphere will continue to cap these returns in 2017," he said.
"The ability of WMP to outperform will therefore depend on New Zealand supply conditions and Chinese/Middle East demand.
'Remarkable recovery'
"That said, it's been a remarkable recovery led by the biggest supply contraction in 10-years (where we have data) and improved Chinese import demand.
"If prices can continue to hold in the New Year this will create upside in the milk price toward the mid-$6/kg MS range.
"A fair chunk of this will be focused on Fonterra loan repayments and working capital requirements for the 2017/18 season, as opposed to a discretionary spend-up."
Fonterra's current milk price forecast is $6 per kilogram of milk solids, but various economists are predicting a higher final price than this.
ANZ economists have  a current expected milk price this season of $6.25,  BNZ economists recently raised their forecast to $6.40, while Westpac economists currently see a $6.20 price. ASB economists who not so long ago stood alone in forecasting a price as high as $6 have not changed their pick, but see "clear upside" to the $6 price.
See here for the full dairy payout history.