BNZ economists first among the major banks to lower their milk price forecast for farmers ahead of an anticipated fall in global dairy prices at this week's auction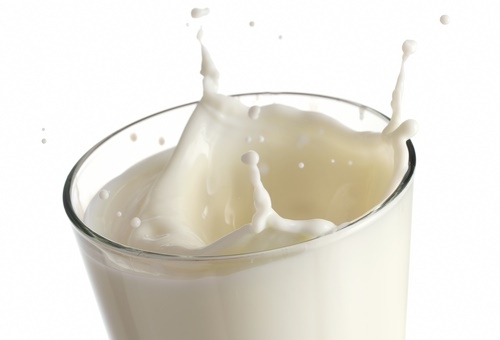 By David Hargreaves
BNZ economists have dropped their forecast of the milk price for Fonterra farmers to $6.10 per kilogramme of milk solids this season from a previous pick of $6.40.
The move comes ahead of this week's GlobalDairyTrade auction in the early hours of Wednesday, which might possibly see a reasonably hefty fall in prices.
NZX Futures trading is suggesting falls in the key Whole Milk Powder category of possibly around 9% - though it should be stressed that the futures trading has not always reliably predicted the outcomes at previous auctions.
With a very decent upswing in prices before the end of last year there had been expectations that Fonterra would upgrade its milk price forecast again from the current $6. The current $6 price forecast was made on November 18. 
However, when Fonterra recently issued an update it chose to keep the pick at $6.
This may well have been its advance knowledge that the fairly substantial falls in milk production seen earlier in the season are now being reversed by good later season milk producing conditions.
Fonterra increased the volume of WMP available at the last GDT a fortnight ago and this appeared to have a significant dampening effect on the market. Such a dampener may continue with Fonterra continuing to offer up bigger volumes at this week's and future auctions.
The big bank economists are all forecasting a higher price than Fonterra's official forecast. Westpac have been forecasting a $6.20 price, ANZ economists have  a current expected milk price this season of $6.25,  BNZ economists only fairly recently raised their forecast to $6.40, while ASB economists, for a long time the 'bulls' in the market, who had stood alone in forecasting a $6 price much earlier in the season when the average consensus was for a much lower price, lifted their pick shortly before Christmas to their current $6.50 price.
However, ASB senior rural economist Nathan Penny has indicated the ASB forecast is under review for a possible reduction. So therefore it would appear at this stage highly likely ASB will drop the $6.50 forecast on Wednesday if the GDT outcome is not favourable.
The BNZ economists, however, are the first among the major banks to actually lower their forecasts.
BNZ senior economist Craig Ebert said the balance of indicators and fundamentals suggested "a sizeable fall" in the GDT Price Index on Wednesday – perhaps in the order of 7% to 9%.
"Recent EU and NZ milk production declines are both showing signs of abating, while some rain in NZ has improved the late season outlook. Fonterra recently upgraded its full season NZ milk collection forecast to -5% from -7%. The co-op has increased the volume on offer at this week's auction.
"We lift our own NZ production forecast for the full season to a range of -2.5% to -2.0% from -4% to -3% previously. More NZ milk than anticipated combined with signs that the contraction in EU milk supply is abating is pressuring international prices lower, and a bit sooner, than we anticipated.
"Accordingly, we adjust our central 2016/17 milk price forecast down to $6.10, from $6.40 previously. So the upside risk we see to Fonterra's $6 forecast remains, but has diminished. Of course, the actual result will depend on many factors, especially where global prices track over coming months. But, whatever the final outcome, it will be substantially better than last season's $3.90."
Ebert said that increasingly, focus was turning to the 2017/18 season's milk price.
"At this point our forecast remains at $6.00, which is generally lower than other estimates we've seen, and arguably has a touch more downside risk than upside at present, with dairy prices still stretched relative to international oil and grain prices. But we highlight the very wide error bounds around any point forecast at this stage of proceedings."
See here for the full dairy payout history.