Results at the latest global dairy auction seen as pleasing given the extra milk powder coming on line; overall prices firmed 1.6% and the key Whole Milk Powder rose 2.4%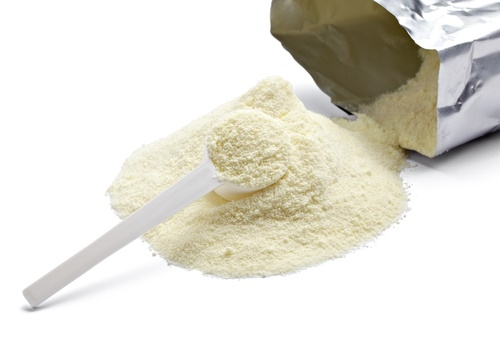 By David Hargreaves
Dairy prices rose again at the overnight GlobalDairyTrade auction, which was seen as a good result in the light of the strong finish New Zealand farmers are having to the production season.
Overall prices as measured by the GDT Index rose 1.6%, while the key Whole Milk Powder firmed 2.4%.
This followed rises in the last auction two weeks ago of 1.7% overall and 2.9% for WMP.
It still means that after the latest results overall dairy prices are down so far by 8.3% this year, with WMP prices 18% lower - but this needs to be considered against a background of the very strong gains made in the back half of last year.
Compared with the same time a year ago, overall prices as measured by the index are 54% higher and WMP prices are up 45.3%.
AgriHQ dairy analyst Susan Kilsby said the overnight 2.4% lift in the WMP Price Index was a good result considering NZ milk supply is growing.
"Buyers will be aware that NZ dairy farmers are having a strong finish to the production season which means there is extra milk powder coming on line, so in this environment it is very positive to see whole milk powder prices creeping back up."
The volume of WMP offered at the auction was 20% less than the previous auction at 11,700t. Kilsby said the NZX Dairy Derivatives market did anticipate a positive result for WMP at this auction but the prices achieved were better than expected. At the close of business yesterday April WMP futures were priced at US$2850/t, whereas the price achieved for the Contract 2 regular grade WMP (that's the price used in the futures settlement calculation) was US$2925/t.
ANZ rural economist Con Williams said despite higher global milk flows, "most products continue to trade on their own fundamentals for now".
"WMP prices appear to have been supported by some latent demand emerging post the large fall in early March and reduced seasonal supplies at last night's auction. The fact that skim milk powder prices held up is another good sign of robust end-demand with this market still oversupplied.
"We continue to expect an end milk price of $6.10-$6.15/kg MS and opening 2017/18 forecast in the high-$5/kg MS. This suggests farm cashflow could lift from $5.75/kg MS in 2016/17 into the low $6/kg MS for the average fully shared Fonterra supplier in 2017/18."
Fonterra is currently forecasting a $6 per kilogramme of milk solids price for farmers this season.
See here for the full dairy payout history.