Run of six consecutive gains ended at GlobalDairyTrade auction; Whole Milk Powder prices disappoint with 3.3% fall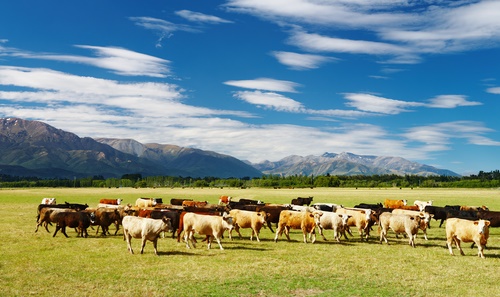 By David Hargreaves
Dairy prices fell at the overnight GlobalDairyTrade auction, snapping a run of six consecutive gains dating back to early March.
The key Whole Milk Powder price, which was one price that did fall at the previous auction too, led the overall drop with a 3.3% fall.
This means WMP prices have now eased 8.8% across the past two auctions, which corresponds with the start of the new season. Pre auction futures trading had suggested likely gains in the auction.
ANZ rural economist Con Williams said the WMP prices had "disappointed" with lower Chinese participation for near-term delivered contracts the main driver.
"Despite this, milkfat prices continued to push to new high's with AMF (Anhydrous Milk Fat) hitting US$7,000/t and SMP (Skim Milk Powder) pushing higher again (1.4%).
"This could see a switch back into SMP/milkfat at the expense of WMP.
"Combined with reportedly stronger sales outside of the GDT platform, this is certainly reducing the likelihood of additional product being added to the auction platform as seasonal milk flows increase," Williams said.
Fonterra's forecast milk price to farmers for the season just ended was recently raised to $6.15 per kilogram of milk solids from $6 previously.
And Fonterra's opening forecast for the new season is of $6.50. That was higher than some economists were predicting as an opening gambit, though several economists ultimately see the price for the new season ending up being around $6.75.