ANZ economists expecting Fonterra to drop milk forecast next month from the current $6.75 to possibly as low as $6.25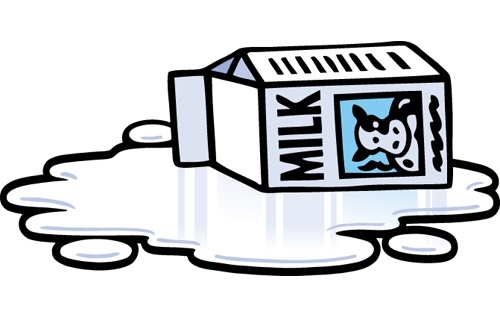 By David Hargreaves
Economists at the bank that is the largest by size and by dairy lending expect Fonterra will downgrade its milk price forecast next month from the current $6.75 to possibly as low as $6.25.
Fonterra always updates its farmgate milk price forecast before Christmas, normally in the second week of December.
The prediction from the ANZ economists of a lower milk price forecast follows another weak performance in the  GlobalDairyTrade auction overnight, in which prices slipped for the fourth consecutive auction.
And ASB economists, long-time 'bulls' about the milk price, have lowered their forecast price for this season to $6.50 from $6.75 previously.
ASB senior rural economist Nathan Penny said October was a good month for NZ production.
"So good, in fact, that NZ production has rebounded sooner than we expected from the very wet weather (we had expected the rebound to come over the summer and autumn). Nationwide production (i.e. for all processors) for October lifted 2.9% compared to October 2016, after August and September had been well behind 2016 levels. It seems that NZ weather and thus production can turn on a dime.
"With NZ production much-improved and EU production already firm, we factor in this better global production outlook into our milk price forecast. All up and along with the weak run of recent auction results, we trim our 2017/18 milk price forecast by 25 cents to $6.50/kg."
In the overnight auction (which incidentally was GDT's 200th such event) overall prices as measured by the GDT Index slipped 3.4%, with the average price per metric tonne falling below US$3,000.
The key Whole Milk Powder price slipped 2.7% to US$2,778, while Skim Milk Powder dropped 6.5% and the recent star of the show butter fell 5.9%.
The WMP price is now some 11% lower than it was in mid-September, while overall prices as measured by the GDT Index are down nearly 10%  - though it's certainly relevant too that the Kiwi dollar is down over 6.5% against the American currency over the same period, so there has been some offset for farmers.
ANZ senior economist Philip Borkin said weakness at the overnight auction "was broad-based". On WMP prices he noted that there were similar-sized falls across "the curve" - the various contract durations from near term delivery (December, which was down 4.5%) to next April (which dropped 2.9%).
"In fact, with the exception of the most near-dated contract, forward prices are now all below US$2,800/tonne," Borkin said.
"It is clear the market is nervous about rising global supply.
"European supply is increasing on the back of higher farmgate prices and favourable seasonal conditions, and local supply is improving too.
"It is our expectation that WMP prices find some support around this level, although one of those reasons is that WMP was looking cheap compared to a SMP/milkfat combination, and that relativity closed a little at this auction.
"Ultimately, it sets the scene for Fonterra to downgrade its milk price forecast for 2017/18 early next month to close to our current forecast of $6.25-$6.50/kg MS," Borkin said.
See here for the full dairy payout history.