ASB economists see soaring butter prices as possibly giving more upside to the milk price for farmers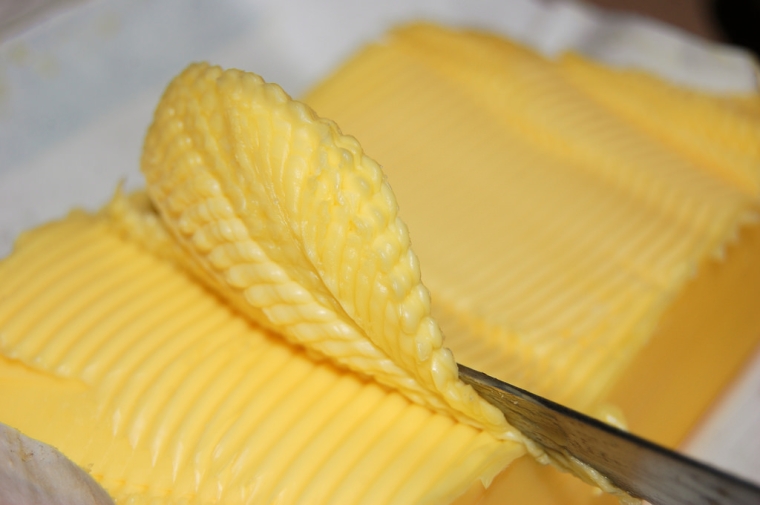 Butter is hot again, and ASB senior rural economist Nathan Penny sees the latest rise in butter prices as offering some upside chance for the milk price to farmers.
Fonterra's price forecast for the current season is $6.55 per kilogram of milk solids. 
ASB has the same forecast price.
However, Penny says the latest  GlobalDairyTrade auction overnight, in which prices rose 2.7%, hinted at strong global demand.
"And with NZ production still relatively weak heading into winter, we expect prices, if anything, to creep a little higher over coming months.
"All up, the result hints at upside to our $6.55/kg milk price forecast for 2017/18 and also bodes well for a solid start to 2018/19.
"At this stage, we have pencilled in $6.50/kg for next season."
Penny says "the squeeze is back on" global butter prices.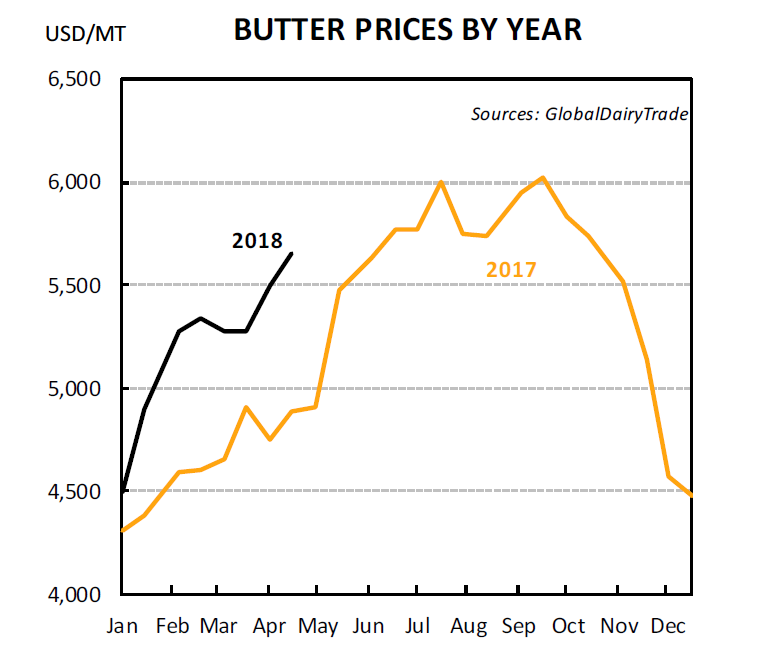 "Butter prices have lifted 27% so far this year and are well ahead of the where they were this time last year.
"Moreover, butter prices are only 5% below the record levels set back in September 2017.
"Indeed, we anticipate butter prices will shatter last year's records over coming months.
"This expectation is based on the fact that NZ is the world's leading butter exporter, exporting more than 1.5 times the amount of butter of other leading dairy exporters (EU, the US, Australia and Argentina) combined.
"With this in mind, it's no coincidence that butter prices peaked last year during the period where NZ production and exports are at their weakest i.e. over the NZ winter and early spring.
"All up, it still appears that the world faces an ongoing shortage of milk fat." 
See here for the full dairy payout history.