Dairy giant Fonterra has gone into a trading halt on NZX while it determines whether earnings from the July year will be different to that previously forecast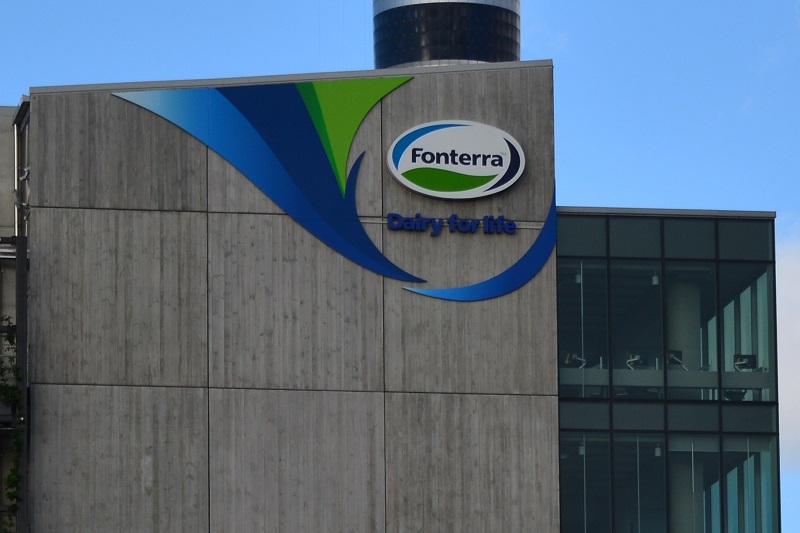 By David Hargreaves
Fonterra's warning that its earnings for the year to July 2018 might be different to the guidance previously given and so it has put its various NZX and ASX-listed entities into a trading halt as of Thursday afternoon.
In a brief statement to the NZX on Thursday Fonterra said it was currently preparing its annual financial statements for the financial year ended July 31.
"As a result of the work being undertaken there may be a variation from the earnings guidance previously given to the market," the co-operative said.
"Fonterra is working to determine whether this is the case and expects to be in a position to notify the market by the close of business on 10 August 2018. Accordingly, a trading halt has been requested to allow Fonterra to determine this and to make any required announcement to the market."
While Fonterra doesn't give any indication at all of whether it thinks the "variation" in earnings will be up or down, it would seem reasonable to speculate that any revision is likely to be downward, given that it has taken the fairly severe step of putting a trading halt on its securities. 
When announcing a half-year loss in March the co-operative slashed the likely dividend payout for its farmer shareholders and yet this was followed by another reduction in dividend forecast just two months later in May.
In March it was announced that chief executive Theo Spierings would be leaving once a replacement was found, though no replacement has yet been named.
And chairman John Wilson, under pressure to step down because of the poor performance of Fonterra, did step down recently due to health issues.
He has been replaced by long-time Fonterra director John Monaghan.
In March Fonterra took a big hit on its 18.8% stake in Beingmate Baby & Child Food Co, acquired in 2015 for NZ$756 million. Beingmate made a loss this year of about NZ$208 million.
Fonterra's wrote its holding down by $405 million, to a value of $244 million, which reflected then recent on-market prices. Since that time the Beingmate price has fallen further, with Fonterra's stake worth less than $210 million at current prices.
In March the co-operative declared an interim dividend of 10c a share and forecast a full dividend for the year of between 25c and 35c. Last year the dividend was 40c.
However, only two months later the dividend forecast was revised down to between 15c and 20c - so possibly less than half last year's.
At that time Spierings said the co-operative had expected its earnings to be "weighted" in the second half of the year "and this has not transpired due to the rapid rise in our input costs late in the season into our value-add business".
He conceded the business "has not delivered the third quarter results it had planned".