Popular Interviews
Editor's pick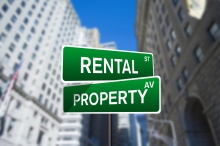 The residential property market could be at an important turning point for investors as rental yields start to rise.
A rental yield is a standardised way of comparing the potential gross See more
Find the best deal here when you need to buy foreign currency. Always up-to-date
Charts
Term Deposit rates
This is the average bank rate, for a deposit of $10,000. Data is sourced from our archived rates, as at 5pm each Friday.
Subscribe to KiwiSaver news updates
Subscribe to insurance updates
Subscribe to business news updates
Subscribe to Bonds news updates
Subscribe to rural news updates
Subscribe to Personal Finance news updates
Subscribe to property news updates
Subscribe to currencies news updates