New Reserve Bank figures show that despite plunging interest rates Kiwis put the most money away in term deposits last month for a year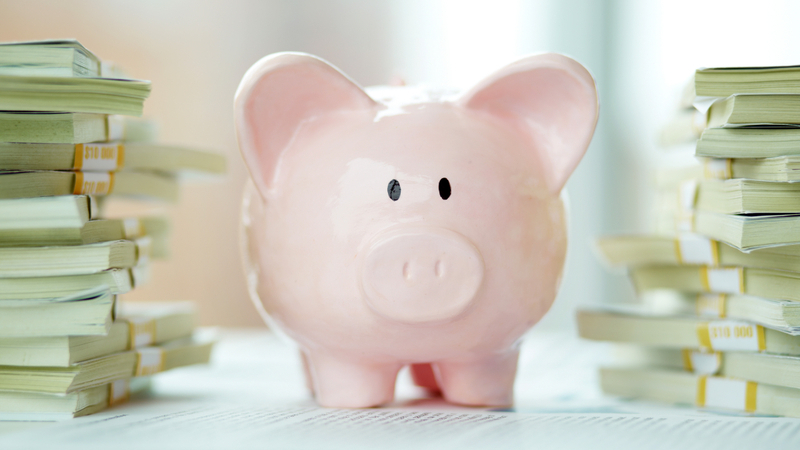 Interest rates might appear to be disappearing down the plughole, but savers are still saving - very much so according to latest Reserve Bank figures.
The RBNZ said that in May some $417 million extra was put into term deposits.
That was only the second increase in the amount of money in term deposits since August 2019 and was the largest monthly increase in exactly a year.
Economists have suggested that the plummeting interest rates might actually encourage people to save harder - and these figures might tend to suggest that.
In terms of total deposits held by households these again increased in May - though not by as much as in recent months, with at least part of the bulge in saving seemingly due to the receipt of wage subsidy money.
In both March and April there was a big increase in the amounts being deposited in both transaction and savings accounts.
The total amount in deposits as at May grew by $1.363 billion in the month to $194.046 billion.
The amount of mortgage money outstanding started to rise again in May having dropped in April due to the lockdown. 
The house lending total (including both banks and non-banks) increased by $1.706 billion (0.6%) to $282.465 billion in May and reversed the $590 million decline that was seen in April.
This means the amount of mortgage money outstanding has increased by 6.3% in the year to May - which is well down on the 7.1% rate of annual increase seen in the 12 months to March.
After the big movements in the past two months between interest only and principal and interest lending for both housing and business lending there was little change in May.
Business lending stock fell by -$1.3 billion (-1.1%) in May, while agriculture lending stock rose by $26 million. Annual business lending growth fell from 6.0% to 5.0%, while annual agriculture lending growth fell from -0.3% to -1.1%.