Gareth Vaughan says of all the recent criticisms of the RBNZ, the hardest one to understand is the charge that it shouldn't take an interest in climate change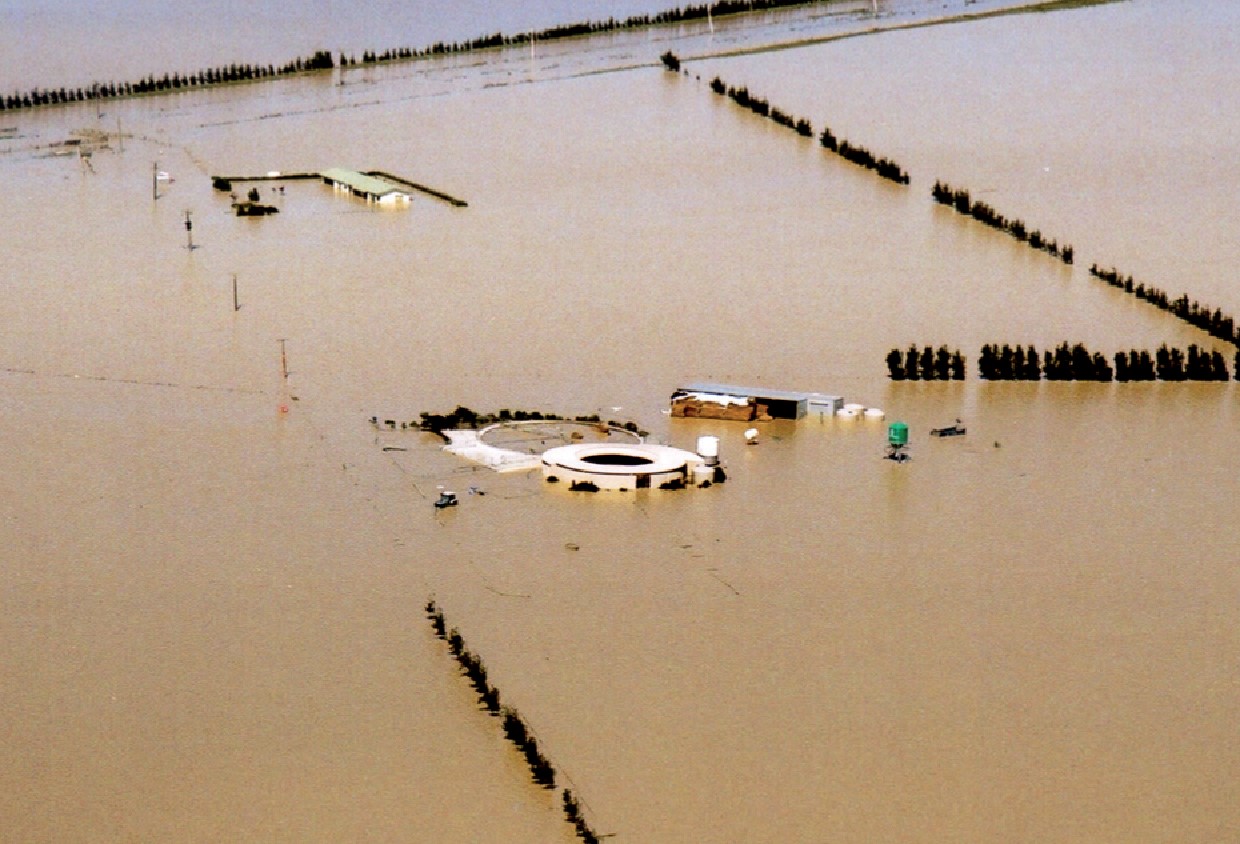 Among all the recent criticisms of the Reserve Bank (RBNZ), and there have been a few, the one that probably puzzles me the most is that it, and its Governor Adrian Orr, are wasting their time on the irrelevant, and even political, issue of climate change.
First, a quick recap. The RBNZ has both monetary and financial stability responsibilities. It's also prudential regulator for banks, insurers and non-bank deposit takers such as building societies, credit unions and the few finance companies left taking deposits from the public. Prudential regulation is a legal framework focused on the financial safety and stability of institutions and the broader financial system.
The RBNZ's job with monetary policy is to maintain price stability and support maximum sustainable employment. And we know the RBNZ, and many central banks around the world, are struggling with the first half of that at the moment.
As for financial stability, as the RBNZ's website puts it: "Financial stability means having a resilient financial system that can withstand severe but plausible shocks and continue to provide the financial services we all rely on."
'The biggest challenge we collectively face'
The Ministry for the Environment currently has a draft national adaptation plan open for consultation. When it was released in April, Climate Change Minister James Shaw said the adaptation plan is designed to help communities across New Zealand "adapt to the unavoidable impacts of climate change." The draft plan includes discussion of managed retreat, or moving people, property and infrastructure away from areas at high risk.
In insurer Tower's half-year financial results earlier this year Chairman Michael Stiassny said: "The biggest challenge we collectively face is how we help protect our world in the face of climate change. We are acutely aware of the ways climate change is affecting our communities. Our data clearly shows the frequency of large events and the severity of the damage they cause increasing over time."
And in a recent episode of interest.co.nz's Of Interest podcast, Tower CEO Blair Turnbull spoke at length about the challenge of climate change for insurers. He raised some important issues. A couple were that, after meeting international reinsurers recently they are questioning whether they want to be down under, especially given recent floods in Australia. And that whilst there aren't "uninsurable" areas in NZ yet, there could be in the future.
"We don't have uninsurable pockets at the moment, but if we look forward and these trends continue, that is a risk. So plans like the national adaptation plan, those discussions, the Natural Hazards Bill that's going through [parliament], that's really, really important to now start informing ourselves and responding," Turnbull said.
Parts of NZ are already striving to make themselves more flood resilient, at a cost. Westport is one example.
In the podcast Turnbull also talks about wanting councils to stop issuing consents that enable building in flood prone areas, on top of "a lot of newer subdivisions that are [already] in areas prone to flooding and that are causing problems."
If insurers were to stop insuring houses, or businesses and other property in certain areas, there would clearly be ramifications for banks. In a 2020 Climate Risk Report Westpac NZ went into detail on how these issues affect banks.
"In the next five years, property owners may face insurance premium increases, higher excesses, or exclusions of some hazards. In some cases, property owners may be unable to renew insurance," Westpac NZ said.
"Higher premiums may impact customers' ability to service debt, while inability to adequately insure properties could lower their value. This could create a credit risk to Westpac NZ.
A key issue is the mismatch between the terms of insurance and mortgage contracts. Banks issue mortgages on terms of up to 30 years, whereas insurers issue policies annually. A property insurable at the time a bank agrees to secure a 30-year loan against it, may no longer be insurable in 10 years' time. Insurers are moving, or have moved, to risk-based pricing.
Last year Kiwibank estimated 1.2% of its home lending portfolio was exposed to coastal flood risk, with climate change expected to see this portion rise to 1.8% by 2050.  At face value Kiwibank's 1.2% and 1.8% figures don't sound a lot. But exposure levels will vary between banks. And across the banking sector the dollar value of exposures could quickly mount, potentially eating into banks' regulatory capital cushions. As of March 31, NZ banks had $328 billion of housing lending. That's 65% of their total $507 billion of outstanding loans.
In 2019 Local Government NZ suggested up to $14 billion of local government infrastructure was at risk from rising sea levels. Presumably there will be insurance and loans involved with some of that.
Also in 2019 credit rating agency S&P Global Ratings warned banks that don't adapt their business models and lending policies to account for climate change could see their creditworthiness deteriorating quickly. In a report probing whether banks can "weather the effects" of climate change, S&P said the global transition to lower carbon emissions poses a challenge to financial stability, with physical and transition risk for banks, plus operational and credit costs.
NZ banks to be stress tested for climate risks
The RBNZ has said its bank stress tests this year will see it "carry out a series of climate change sensitivity analyses to identify the vulnerability of banks' lending portfolios to a series of climate shocks. These analyses will focus on the impact of coastal and river flooding effects on mortgage exposures, and the impact of drought and emissions pricing on agricultural exposures. The outcomes will inform a full climate change stress test, which will be conducted at a later date." That doesn't seem an unreasonable thing to be doing.
Other central banks are also looking at banks' and insurers' exposure to climate change. The European Central Bank (ECB) recently undertook a similar exercise. The ECB said the €70 billion of losses from the short-term impact of higher carbon emission prices and extreme weather events, estimated by 41 banks, "significantly understates the actual climate-related risk."
According to a Financial Times report, the ECB said many of those involved in the test lacked data, had insufficient internal models, and the exercise only covered a third of their total balance sheet exposures. Frank Elderson, Vice-Chairman of the ECB supervisory board, said banks need to work on their capabilities to calculate the risks.
In May the Bank of England suggested UK banks and insurers that fail to manage risks associated with climate change could face a 10% to 15% hit to annual profit.
The path to net zero & 'looking through price shocks'
NZ has committed to reduce its net emissions of all greenhouse gases, except biogenic methane, to zero by 2050, with the backing of both major parties in parliament - Labour and National. Doing this is going to be a massive challenge.
A Ministry of Transport issues paper on what it touts as NZ's first ever comprehensive freight and supply chain strategy, says meeting these goals will require "a drastic transformation" of how our supply chain operates.
"This transformation will include the decarbonisation of all freight modes and the operations of the infrastructure that supports them such as ports and airports. If we do not reduce emissions from our freight and supply chain, it will pose significant economic risks with costs passed onto the consumer," the issues paper says.
One area of inflation stemming from the so-called green transition is likely to involve commodity prices. Commodities such as copper, the key electricity conductor, are likely to face growing demand at the same time the supply of copper, obtained through water intensive mining, faces growing challenges. In a recent episode of Bloomberg's Odd Lots podcast Bob Brackett, a senior research analyst at Bernstein, spoke about this.
"The planet uses about 25 million tonnes of copper a year, of mined copper. Each EV [electric vehicle] we add is about .1 tonnes, 100 kilogrammes. So if we get to a world where every vehicle is an EV, that's 100 million, rounding up, vehicles a year. That's 10 million tonnes of copper."
"So we've got to not only keep the copper demand in the broader economy at that 25 million, we've got to add 10 [million tonnes]. And in a world where we've watched copper grades fall for 100 years, in a world where ESG [Environmental, Social and Governance] issues around local communities saying 'wait a minute, why do I have to bear the brunt of mining to help the EV markets, some electric vehicle in the OECD for example...' There really is a strong mis-match between where that demand could be and where that supply could be," Brackett said.
Speaking last October Orr suggested NZ striving to meet parliament's net zero commitment by 2050, would be a major focus of RBNZ monetary policy, notably its inflation targeting. He said the RBNZ would have to "look through some very obvious price shocks."
"I think there are going to be decades of relative price transitions and it's going to be in part because of regulatory behaviour, but mostly because of climate change itself with farming becoming increasingly difficult in traditional areas, some traditional crops being unable to be grown in places where they're established now, carbon pricing reaching those multiples that we talked about if we don't undertake certain activity."
"These are relative price shocks that can persist for a long time. Already we note impatience even just over the last 12 months of the current price shocks because of Covid supply chain reactions. We've all talked about them, we all knew they were coming, we all said they may be temporary, now the general discussion is 'wow, these are persistent.' And the school continues to be out around some central banks wanting to react, others not," said Orr.
"So imagine that continuing now for the next 20 plus years, that is the world that we will be living in. It will mean that we have to, when we view our monetary policy mandates, we'll have to be really explicit on how we can manage some of these transitions. What does it also mean for the productive capacity of the economy and maximum sustainable employment?"
"We will have to look through some very obvious price shocks. But to the extent that they are persistent and truly changing the price of the basket of goods and services we consume, then there will be monetary policy reactions. So there's not going to be any one resolution, in part around the mandate, in part around the ability to identify one-off temporary versus more sustainable versus generalised inflation. And it's that latter part that we are most concerned with, and some of the price pressures we will see will lead to quite sustained higher generalised prices. We're already seeing that in food prices globally and energy prices, transport, at present," Orr said. 
It feels like a stretch to suggest that the RBNZ, overseeing its financial stability and monetary policy remits, and its prudential regulation of insurers and banks, should ignore climate change. Even for a climate change denier, the way NZ - and much of the world is now moving - whilst not fast enough for some people, appears clear. In 2022 a central bank and prudential regulator ignoring climate change would seem extremely negligent.
*This article was first published in our email for paying subscribers. See here for more details and how to subscribe.