NZIER's 'shadow board' of experts commenting on the Official Cash Rate is throwing up increasing doubts about the effectiveness of continuing to push interest rates down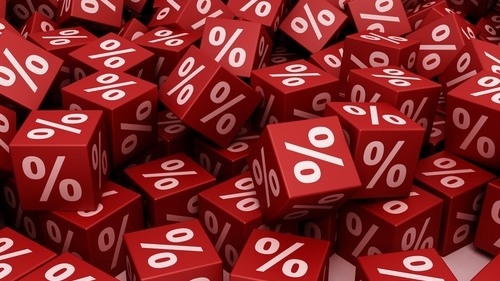 The panel of experts the New Zealand Institute of Economic Research has assembled to look at interest rates and the setting of the Official Cash Rate is increasingly questioning the wisdom of making more and more OCR cuts.
The Reserve Bank is widely expected to further cut the OCR to 1.25% on Wednesday from the current 1.5%. But whether this cut and potential further cuts are the right thing to do is coming under scrutiny.
The NZIER's so-called 'Shadow Board' consisting of bank economists, academics and business representatives makes a call before every rate decision on what will happen and what it thinks should happen.
Increasingly there's disparity between what the nine 'board' representatives think the RBNZ will do and what it SHOULD do.
One of the shadow board members is former Reserve Bank chairman Arthur Grimes.
Before the last rates decision in June Grimes actually came out and said he thought the RBNZ should be giving consideration to reversing the cut it had made in May (from 1.75% to 1.5%), styling that cut "unwise and unnecessary".
Grimes, who was RBNZ chair between 2003 and 2013 and is an academic and a senior fellow at Motu Research, hasn't reiterated his call for a reversal of the cut this time around - but he doesn't think the RBNZ should cut again and he questions the impact more cuts might have on the housing market.
"One of the major problems caused by interest rate reductions since the GFC has been to raise house prices, causing both increased poverty and a massive financial stability risk," he says.
"House prices need to fall and monetary policy should not prevent this from happening.
"Further interest rate reductions may therefore be counterproductive both for wellbeing and in exacerbating financial stability concerns."
Fellow academic and 'board' member Viv Hall of Victoria University in Wellington says it's not clear that a further 25 basis-point OCR cut will lead to materially greater economic growth and employment.
"The only strong argument for a cut at this stage would be if [Reserve Bank of Australia] cuts further on 6 August, resulting in an unsatisfactorily large 75 bp gap."
Another 'board' member Kerry Gupwell, CEO of environmental planning and design consultancy Boffa Miskell, says he's not sure if a further cut is needed in terms of trying to stimulate a slowing economy.
"...Perhaps other levers/decisions/execution is needed as part of a more broader economic strategy," he suggests.
BNZ head of research and shadow board member Stephen Toplis expects the RBNZ to cut the OCR to 1.25% on Wednesday and to "maintain a soft easing bias".
"...But we remain unconvinced that a cut in interest rates will have the desired impact on inflation in the current environment."
Other bank economists on the 'shadow board' are more pro-cuts, however.
Westpac chief economist Dominick Stephens says the domestic economy has remained weak, global economic risks abound, and other central banks are lowering interest rates.
"This has changed the outlook for New Zealand monetary policy, hence more weight on the likely need for a lower OCR."
Kiwibank economists have already stated their view this week that the OCR's ultimately heading for 0.75%, and possibly even lower.
And Kiwibank senior economist Jeremy Couchman, who is on the shadow board, said a 25bp cut to the OCR to backup May's cut is warranted.
"The outlook for GDP growth has deteriorated, with business confidence pointing to slower growth over the second half of 2019. Major central banks are lining up to loosen policy to fend off the fallout from US-China trade tensions. The NZ dollar has strengthened as a result. The RBNZ may have to do more in the months ahead."