Global rates continued to head lower overnight as the market readies for a wave of central bank easing; lower rate outlook has boosted equities; NZD has outperformed, alongside the AUD, and has risen back above 0.67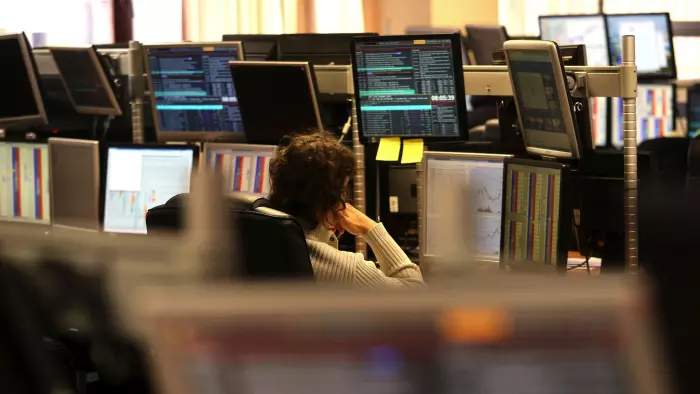 Global rates continued to head lower overnight as the market readies for a wave of central bank easing.  The lower rate outlook has boosted equities, with the Dow Jones hitting a record high and across-the-board gains in Europe.  The NZD has outperformed, alongside the AUD, and has risen back above 0.67. 
Global bond yields have moved lower again overnight, with the 10 year Treasury yield falling to 1.95%, its lowest level since November 2016, the 10 year German bund yield falling 2bps to -0.39% (at one point touching -40bps, the same level as the ECB's deposit rate), and Italy's 10 year bond yield screaming 26bps lower to 1.58%, its lowest level since October 2016.  NZ rates fell to within touching distance of their all-time lows yesterday after 4bp falls in the 2 and 10 year swap rates to 1.3% and 1.75% respectively. 
Christine Lagarde's appointment to be the next ECB President has been seen by markets as cementing Draghi's activist and dovish monetary policy approach for the coming years.  Although not formally qualified as an economist, Lagarde has been openly supportive of the ECB's past forays into unconventional policy, such as QE and OMT, and she is expected to lean heavily on new Chief Economist Philip Lane, who has championed unconventional monetary policy and earlier this week said it was "essential" that central banks responded proactively to shocks.  The scramble for (positive) yield has continued in Europe, with investors gravitating towards the long-end of yield curves, leading to curve flattening.  The 9bp fall in France's 30 year yield outpaced the 5bp fall in its 10 year rate, while all German bunds with maturities up to, and including, 2039 are in negative territory.  The search for yield has also spread to riskier peripheral countries, such as Italy, whose yield has fallen over 50bps this month alone, a welcome easing of financial conditions for the ECB.  Italy's bonds were also boosted overnight after the European Commission decided not to activate excessive-deficit proceedings against the country after the government made changes to its Budget to comply with EU fiscal rules. 
US Treasury yields headed lower during the Asian session yesterday, continuing the momentum from the previous night's trading session.  Treasury bond yields have since consolidated overnight, with the 10 year rate trading around the 1.95% mark.  The US ISM Non-manufacturing survey was weaker than expected, falling to its lowest level since July 2017, although, at 55.1, it continues to paint a far healthier picture of the economy than does the manufacturing equivalent.  The ADP employment report was also lower than expected in June, although this survey has a chequered track record in correctly foreshadowing payrolls, which is due for release on Friday.  Other indicators, such as the employment components of the ISM surveys and jobless claims, point to payrolls bouncing back in June after last month's surprisingly low 75k reading.  Consensus is for a 162k gain in payrolls. 
Yesterday, Trump announced that he was nominating Christopher Waller and Judy Shelton to serve on the Fed Board.  Sheldon, a vocal critic of the Fed and past supporter of the gold standard, told CNBC in June that, if she were appointed, she would lower interest rates to 0% in one to two years.  Christopher Waller is the director of research at the Federal Reserve Bank of St. Louis, and works under perma-dove Bullard, who was the only Fed President to dissent last month when he voted for a 25bp rate cut.  The nominees still need to sit through Senate confirmation hearings and be confirmed by the Senate, although Waller and Shelton look a better chance than Trump's two previous nominees, who withdrew their applications.  Despite the Fed's dovish pivot and likely rate cut later this month, Trump seems intent on installing advocates of lower rates onto the FOMC. 
Equities have been supported by lower rates and the prospect of global central bank easing, with the Dow Jones making an all-time high and European indices mostly up between 0.7% and 1.2% (Italy's benchmark rose 2.4%).  The 0.8% rise in the S&P500 was again led by defensive stocks (real estate, consumer staples, utilities), suggesting the fall in bond yields and likely Fed rate cuts ahead are spurring demand for dividend-based stocks – another sign of the growing search for yield.  On the trade front, Bloomberg reported that China was considering buying agricultural goods, including soybeans, corn and pork, as a goodwill gesture after the resumption of trade talks. 
Amid the falls in rates globally, higher-yielding currencies have outperformed over the past 24 hours, led by the AUD and NZD.  The AUD has risen 0.6% to 0.70335 while the NZD is 0.5% higher to 0.6705.  The Norwegian krona and Canadian dollar, both of which also have positive interest rates, were also higher on the day.  The JPY, EUR and GBP are flat to slightly lower from this time yesterday, with a weaker than expected Services PMI weighing on the British pound.  The USD is little changed from this time yesterday in index terms.
The session ahead should be relatively quiet, with the US cash market closed for Independence Day.  ECB Chief Economist Lane's comments will be closely watched, given his likely elevation in influence under a Lagarde-led ECB.