Equity markets take Trump deescalation at face-value. Safe haven currencies give back some recent gains. Commodity currencies outperform. RBA confirms rate cut was part of currency defense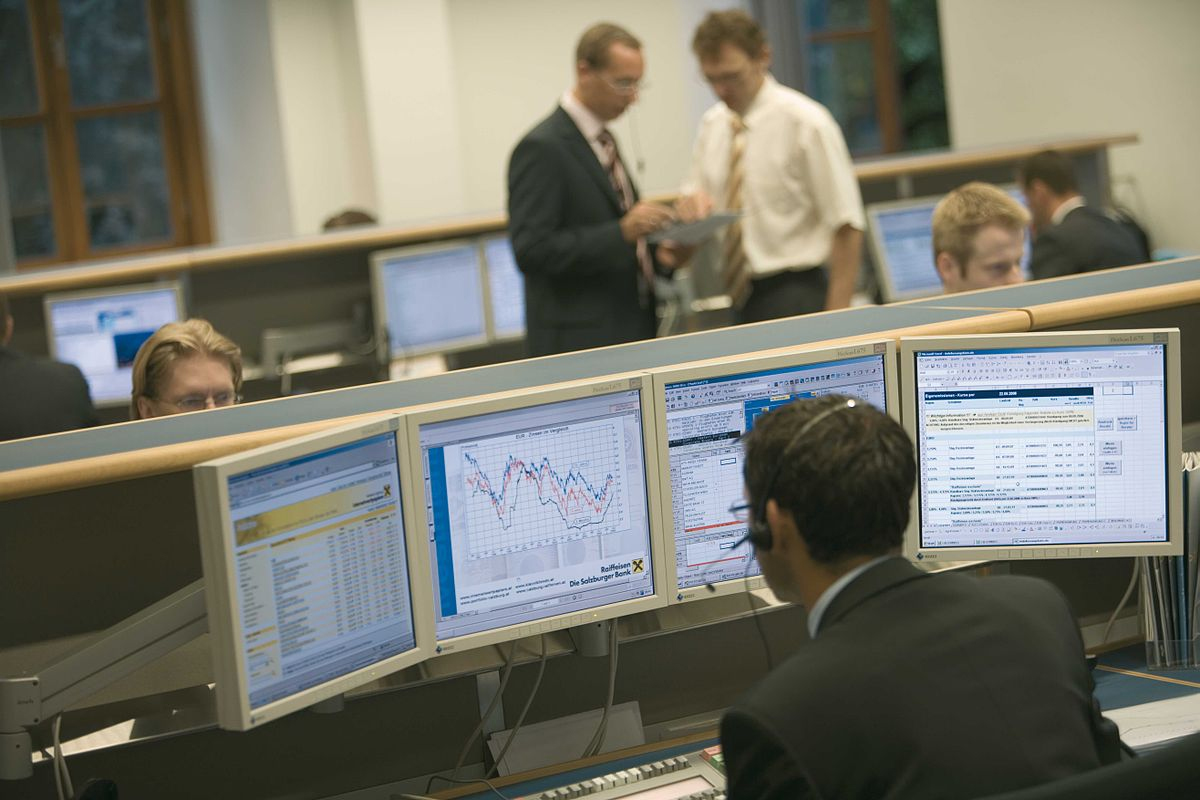 Equity markets and bond yields have staged something of a recovery over the past 24 hours after some more conciliatory comments from Trump and Chinese Vice Premier Liu on trade.
The NZD reached its lowest level since 2015 yesterday morning, but it has since recovered and has outperformed overnight alongside the AUD.  Safe haven currencies have weakened. 
It was a tumultuous start of the week yesterday, with the markets digesting Trump's official tariff response to China over the weekend and his claim that the International Economic Emergency Act gave him the authority to declare a national emergency, so as to make it more difficult for US businesses to operate in China.  S&P500 futures opened 1% lower yesterday morning while the 10 year Treasury yield fell from its closing level on Friday of 1.54% to as low as 1.44%.  USD/JPY broke below 105, reaching its lowest level since 2016, while the NZD and AUD fell sharply in thin trading conditions.  The NZD fell as much as 0.7% to 0.6342, its lowest level since 2015. 
Market sentiment has subsequently improved however amidst tentative signs of de-escalation in the US-China trade dispute.  First, the PBOC set the CNY at a stronger level than most market expectations, easing concerns that further weakness in the CNY could inflame tensions.  Later, Caixin reported Chinese vice Premier Liu as saying "We are willing to solve the problem through consultation and cooperation with a calm attitude…we firmly oppose the escalation in the trade war."  Trump later tweeted his approval of Liu's comments, saying "Great respect for the fact that President Xi & his Representatives want "calm resolution. "So impressed that they are willing to come out & state the facts so accurately. This is why he is a great leader & representing a great country. Talks are continuing."  Trump's description of Xi as a "great leader" marks a change in tone from his tweet on Friday in which he alluded to Xi as an "enemy."
Trump also told reporters at the G-7 in Biarritz that China had called "our trade people and said let's get back to the table…we're going to start very shortly and negotiate and see what happens but I think we're going to make a deal."  Trump was cagey about the details of the supposed trade call and a spokesperson for China's Foreign Ministry said they weren't aware of any call between the two sides over the weekend.  The editor of Global Times, who is seen to be well connected to the Chinese government, cast doubt on the validity of Trump's claim, tweeting "based on what I know, Chinese and US top negotiators didn't hold phone talks in recent days. The two sides have been keeping contact at technical level, it doesn't have significance that President Trump suggested. China didn't change its position. China won't cave to US pressure."  Nonetheless, Trump's comments sparked an immediate 1% rise in S&P500 futures and a 6bp intraday rise in US Treasury yields. 
The S&P500 is currently up 0.7% from Friday night's close, but 2% above the intraday low implied by futures markets yesterday morning.  All sectors of the S&P are in the green, led by the communication and IT sub-groups. 
The 10 year Treasury yield has also bounced back to 1.54%, the same level as it closed on Friday.  The market still prices around 30bps of cuts for the Fed's September meeting.  There was little reaction to US durable goods orders data, with headline orders beating expectations, due to an increase in aircraft orders from Boeing, but the ex-transportation series missing expectations.  Core capital goods orders declined on a year-on-year basis, signalling a softening trend in investment. 
In FX markets, safe haven currencies have given back some of their recent gains amidst the turnaround in market sentiment.  USD/JPY is back above 106, having traded to as low 104.46 while the Swiss franc is 0.5% weaker on the day. 
The euro, which has displayed safe-haven characteristics in recent times, has fallen 0.5% to 1.11.  There has been no let-up in the constant run of weak data coming out of the Euro area, with the German IFO survey falling to its lowest level since 2012, in the depths of the European sovereign crisis.  The President of the IFO institute warned that weakness in manufacturing was starting to spread to the German services sectors, particularly those connected to manufacturing.  Business climate for the services sector remains in positive territory, but fell from 18 to 13 in August, while manufacturing reached its weakest level since 2009.  On a more encouraging note, the centre-left PD party (democrats) and Five Star parties are in coalition talks in Italy in a bid to form a government and avert new elections. 
The USD, which weakened sharply in the wake of Trump's twitter tirade on Friday, has bounced back over the past 24 hours.  The USD is 0.3% to 0.4% stronger on the day, in index terms, mostly reversing the moves seen on Friday's session.  The level of trading activity was likely affected by the UK bank holiday overnight. 
Commodity currencies have outperformed amidst the risk-on turn in sentiment, with the AUD the top performer so far this week.  The AUD fell below 0.66 briefly yesterday morning but has since bounced almost 2 cents from those lows.  The AUD is 0.3% higher on the day despite the broad-based strengthening in the USD.  RBA Governor Lowe spoke at Jackson Hole, saying the Australian economy was "less inflation prone" than it was before, that monetary policy needed to respond to global factors and that inflation targeting needed to be "very flexible".  Echoing recent comments from RBNZ Governor Orr, Lowe said that if the RBA didn't ease, as other global central banks are, the exchange rate would appreciate.  But he cautioned that relying too heavily on monetary policy wouldn't boost medium-term growth, raises asset prices and diminishes central bank credibility. 
The NZD is trading close to where it ended last week, just below the 0.64 mark.  The NZD is 0.7% higher than the intraday lows reached yesterday morning.  NZ rates fell sharply yesterday in sympathy with global moves.  The 10 year swap rate fell 8bps to 1.2% while the 2 year swap rate fell 3bps to 0.94%.  The market prices a 20% chance of an OCR rate cut at the RBNZ's next meeting in September.  Yesterday's moves in NZ rates should reverse today given the moves in Treasury yields seen overnight.